Lisa Kleypas Quotes
Cam Restored Her Clothing Slowly, His Strong Hands Lifting Her From The Beech. Crushing Her Close, He Muttered Something Incomprehensible Against Her Hair. Another Spell To Bind Her, She Thought Hazily, Her Cheek Pressed To His Smooth, Hard Chest. "You're Speaking In Romany," She Mumbled.
Cam Switched To English. "Amelia, I - " He Stopped, As If The Right Words Eluded Him. "I Can't Stop Myself From Being Jealous, Any More Than I Can Stop Being Half Roma. But I'll Try Not To Be Overbearing. Just Say You'll Be My Wife."
"Please," Amelia Whispered, Her Wits Still Scattered, "let Me Answer Later. When I Can Think Clearly."
"You Do Too Much Thinking." He Kissed The Top Of Her Head. "I Can't Promise You A Perfect Life. But I Can Promise That No Matter What Happens, I'll Give You Everything I Have. We'll Be Together. You Inside Me ... Me Inside You.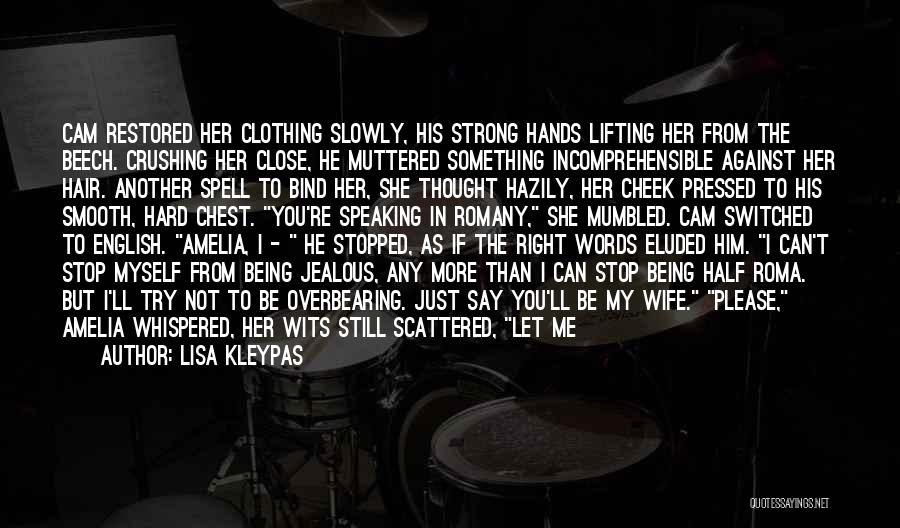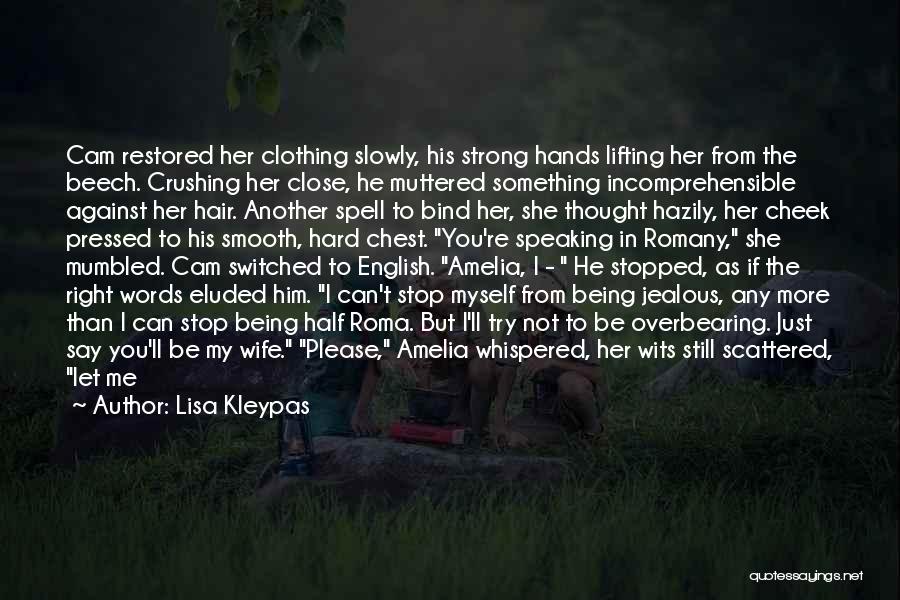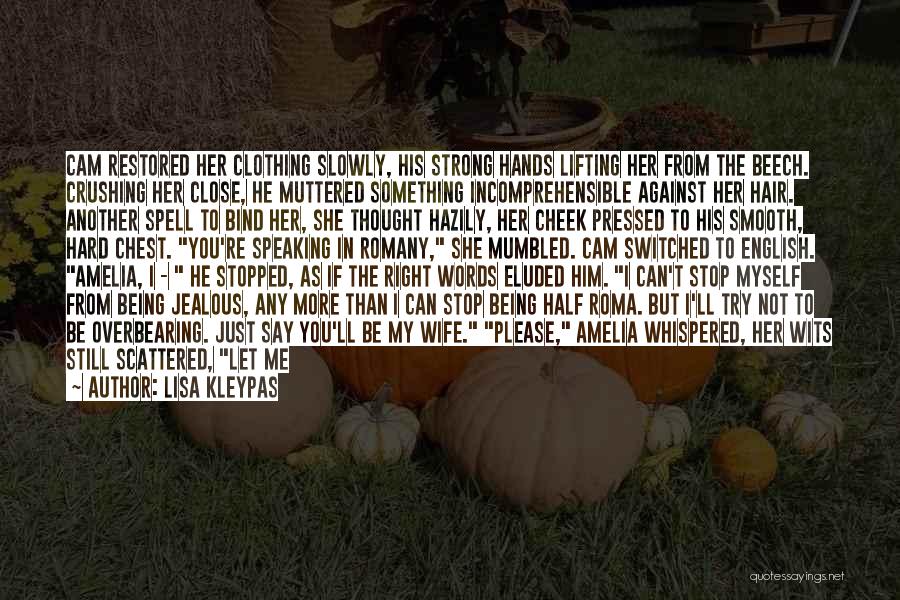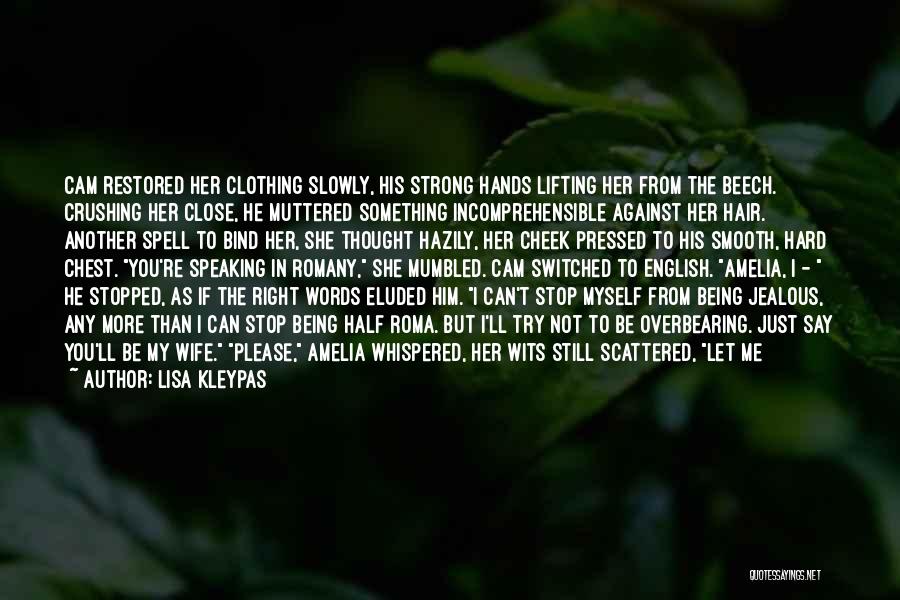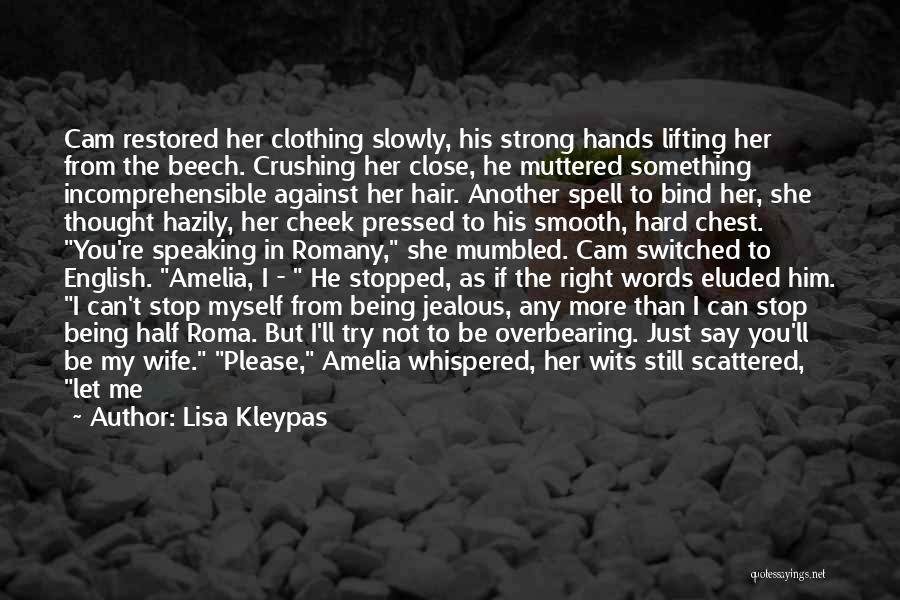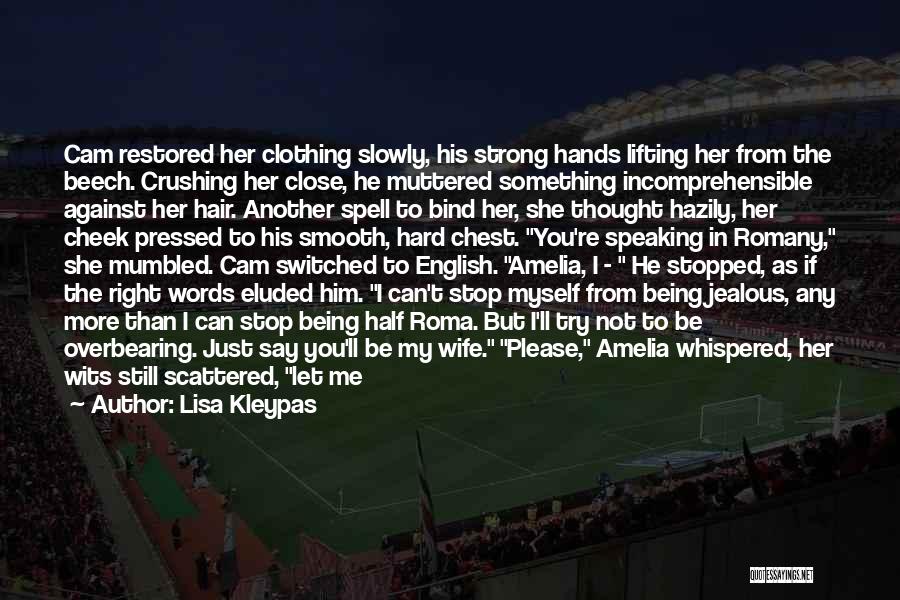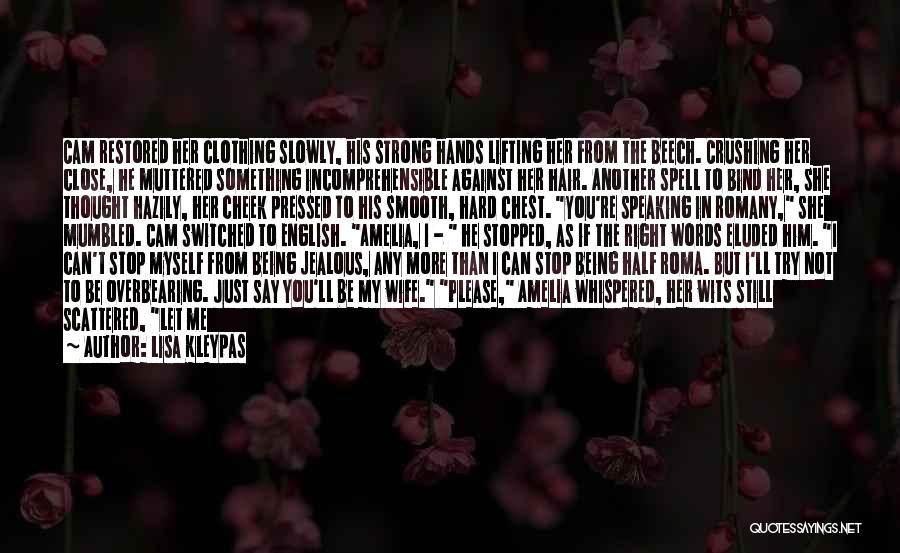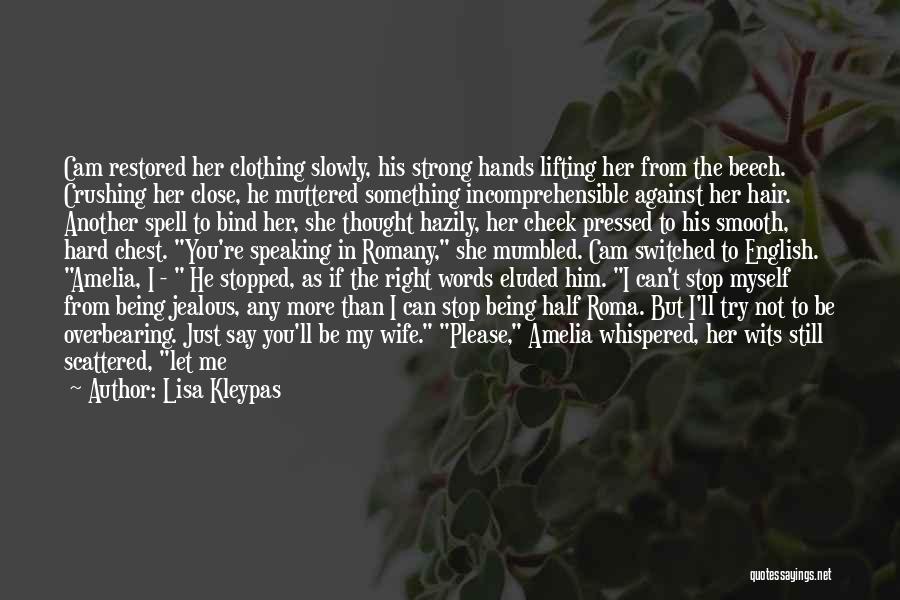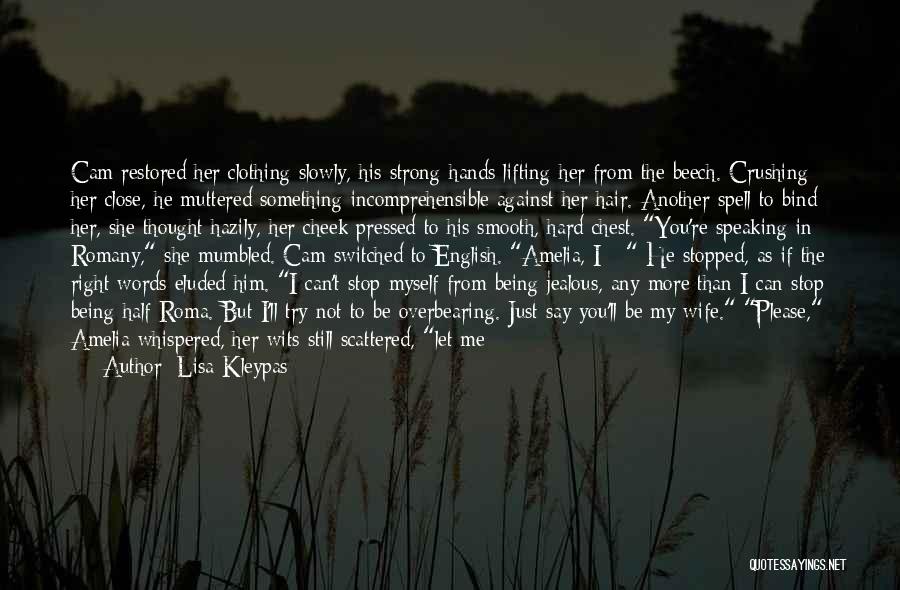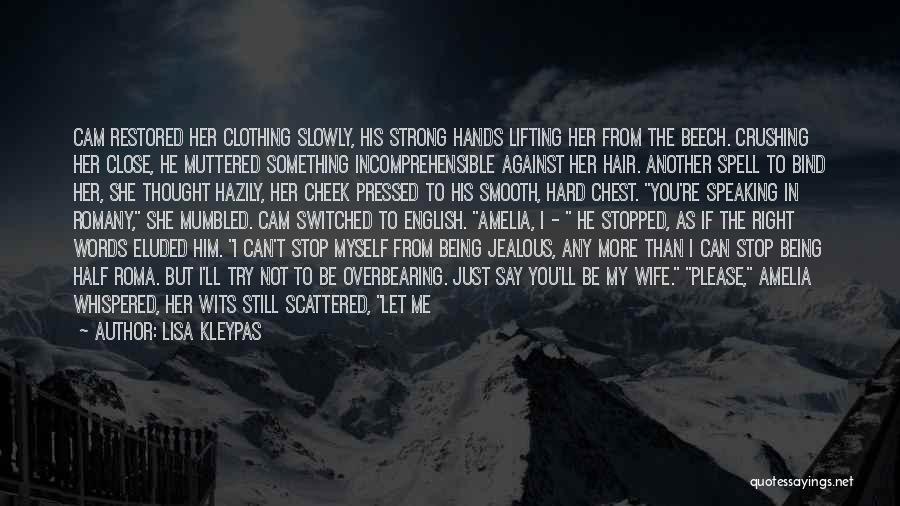 Related Authors
Related Topics