Lisa McMann Quotes
Cabel Calls Captain.
Komisky."
Sir, Any Chance Janie And I Can Be Seen Together Now?"
Under The Circumstances, That Would Pretty Damn Much Make My Day, Yes. Besides, The Wilder Cocaine Case Got Settled On Monday. He Pleaded Guilty."
You Rock, Sir."
Yes, Yes, I Know. Go Out To A Movie Or Something, Will You?"
Right Away. Thank You."
And Stop Bothering Me.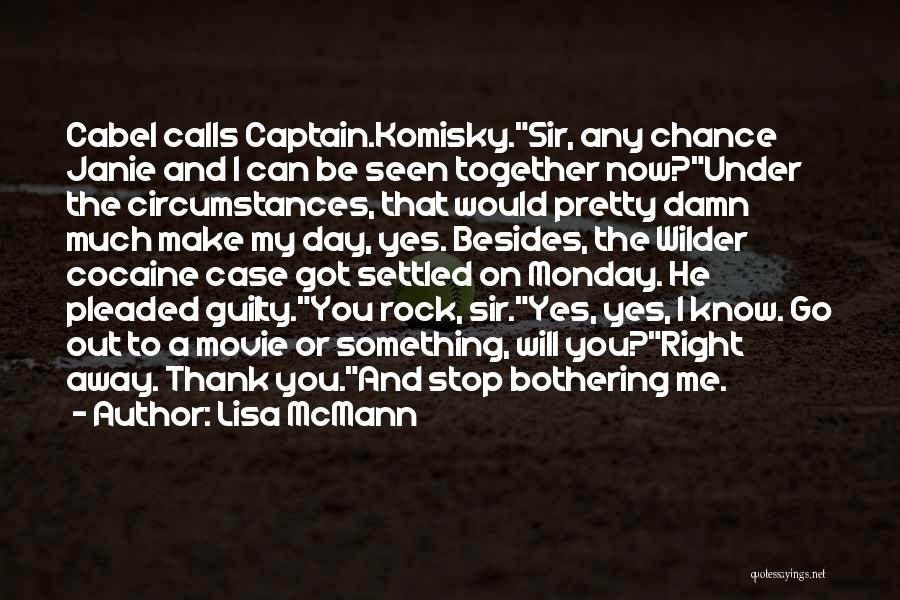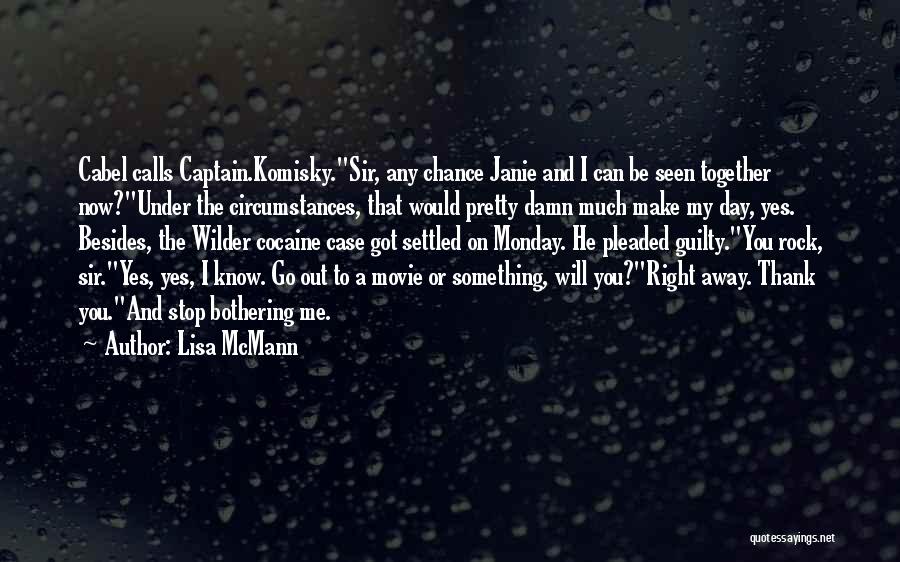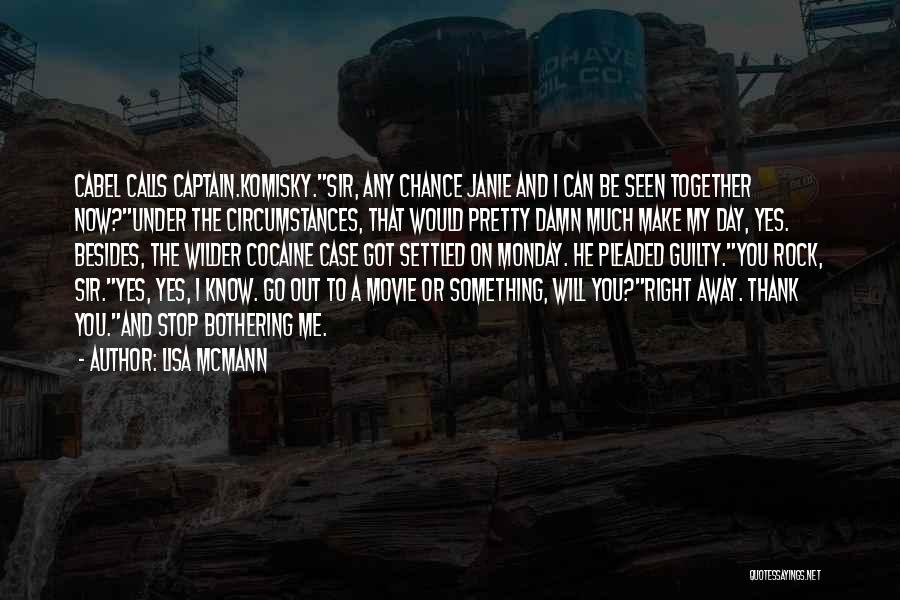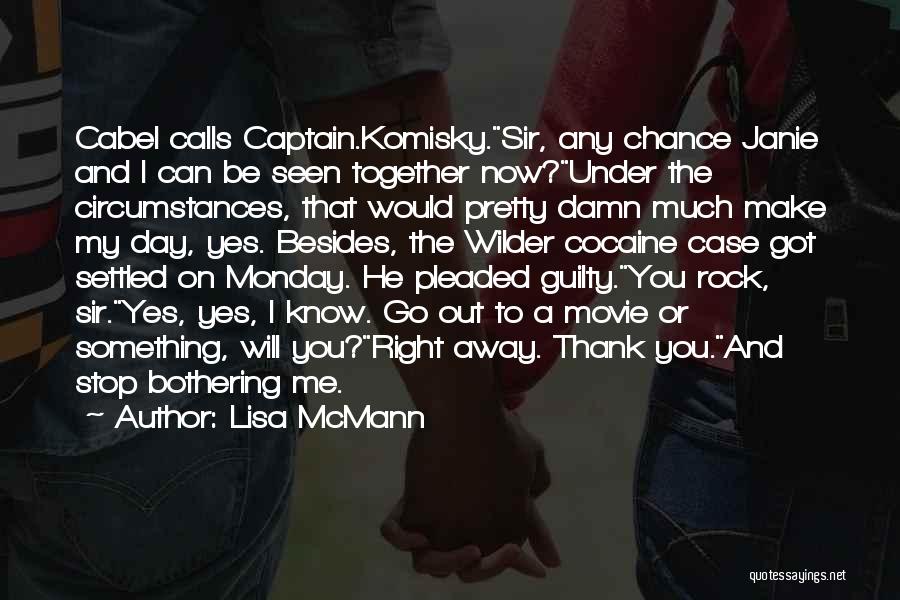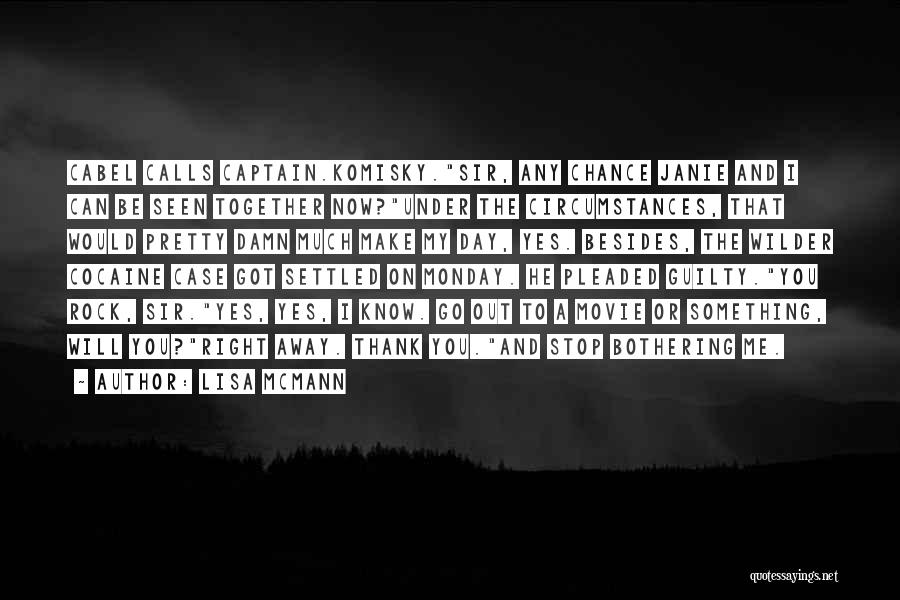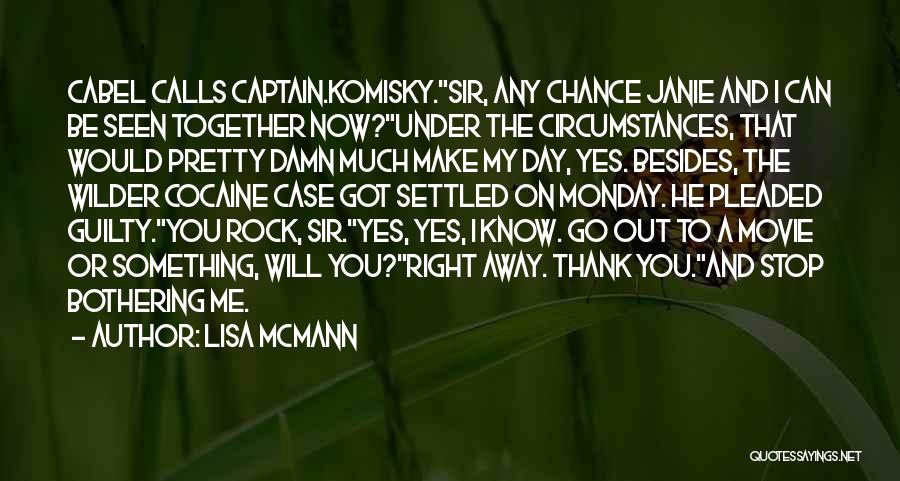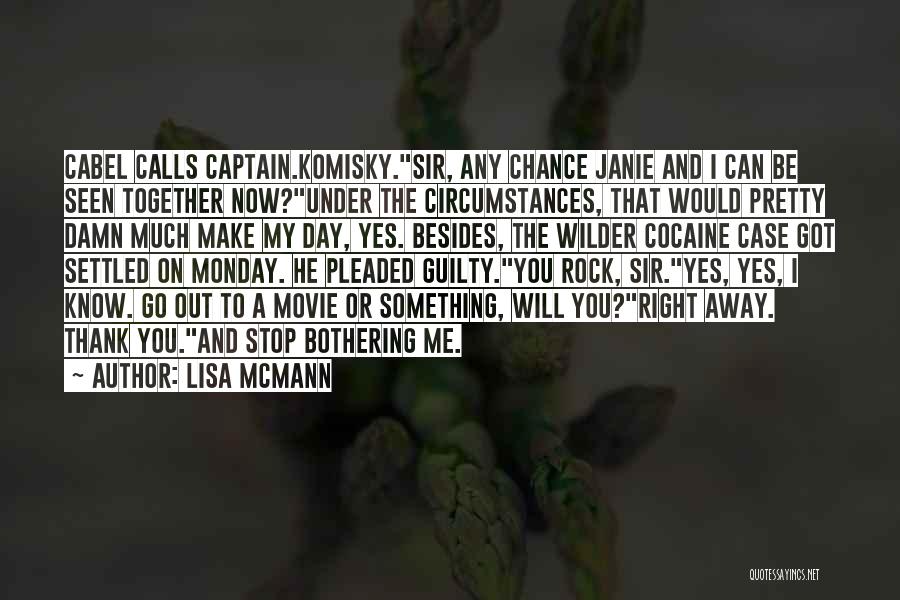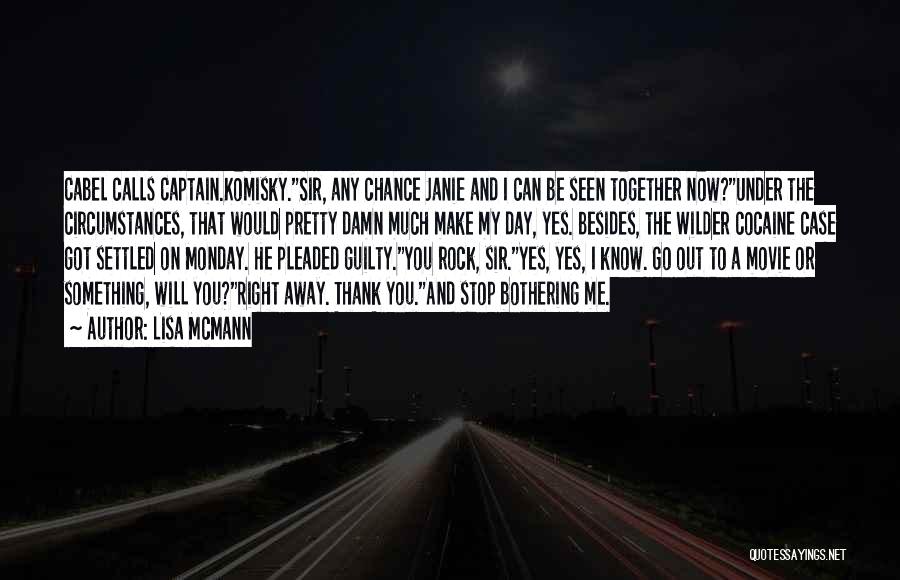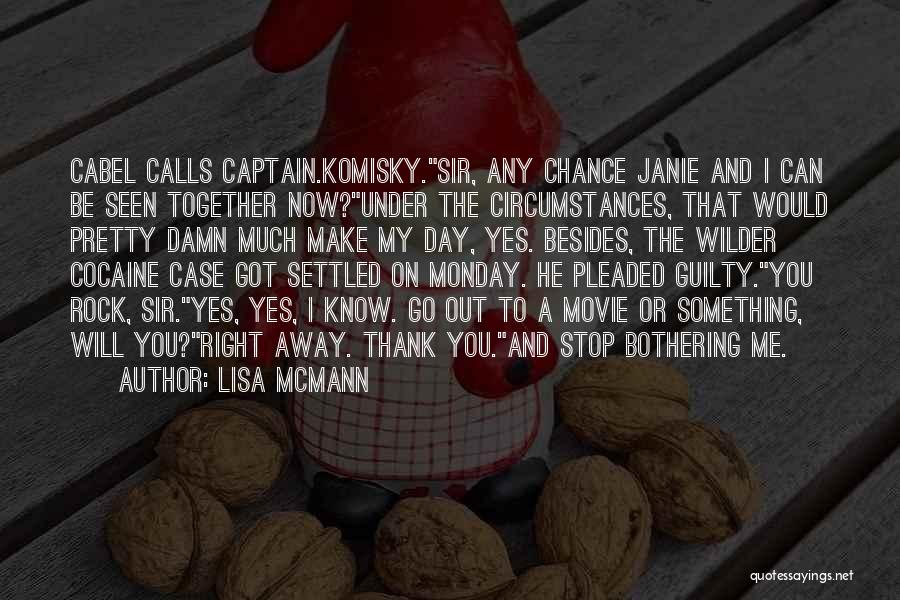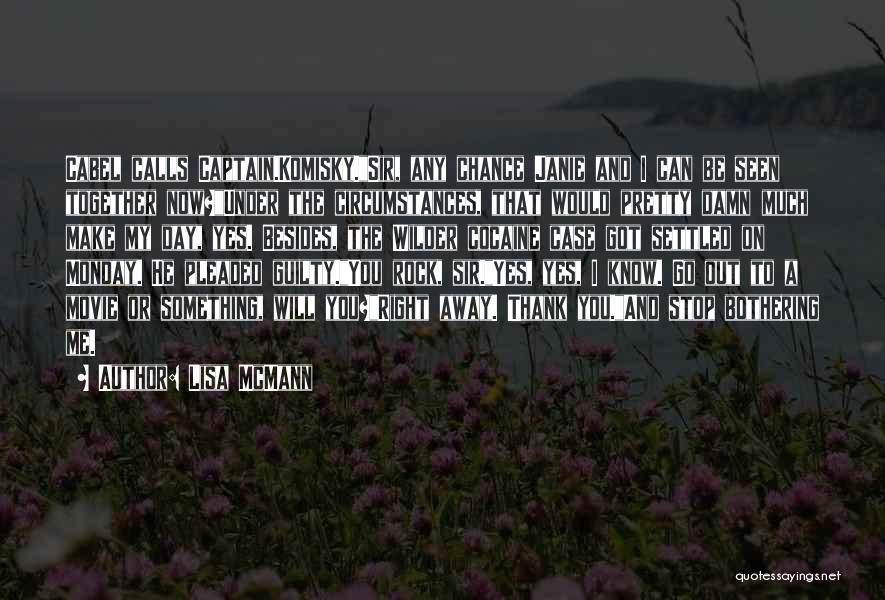 Related Authors
Related Topics