Seanan McGuire Quotes
But You're So Easy To Sneak Up On." He Crossed His Arms, Leaning Back Against The Wall. "You Should Be Honored That I Bother, Since There's No Challenge To It."
"Right," I Said Dryly.
Tybalt Has Never Made A Secret Of His Contempt For Changelings In General And Me In Particular. Not Even The Years I Spent Missing Could Change That. If Anything, It Made Things Worse, Because When I Came Back, I Promptly Removed Myself From All The Places He Was Accustomed To Finding Me. Hating Me Suddenly Took Effort - An Effort He's Proved Annoying Glad To Make. On The Other Hand, It's Actually Been Something Of A Relief, Because It Is Something I Can Count On. Dawn Comes, The Moon Rises And Tybalt Hates Me.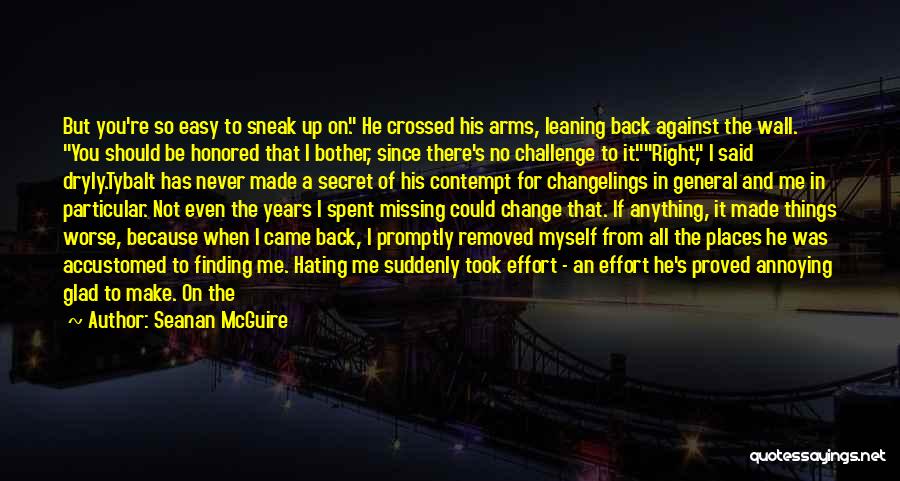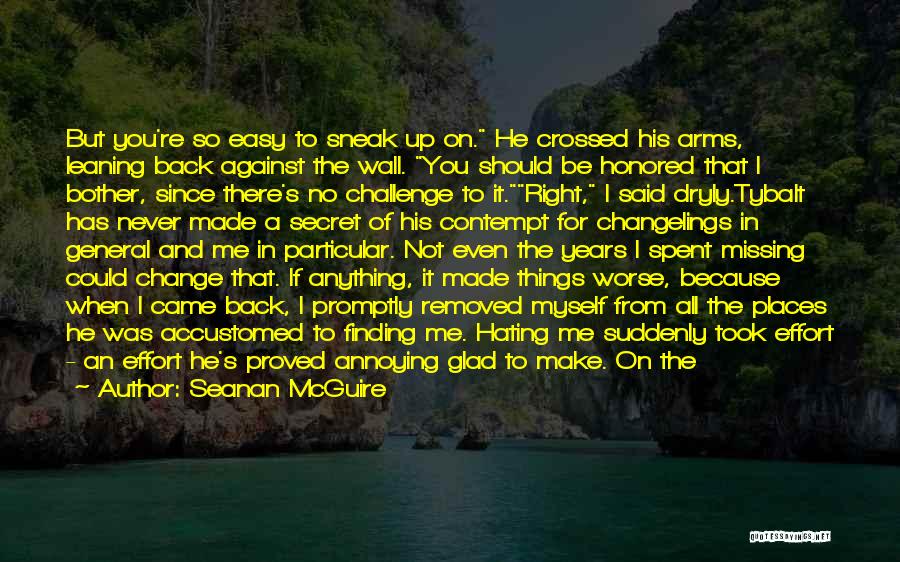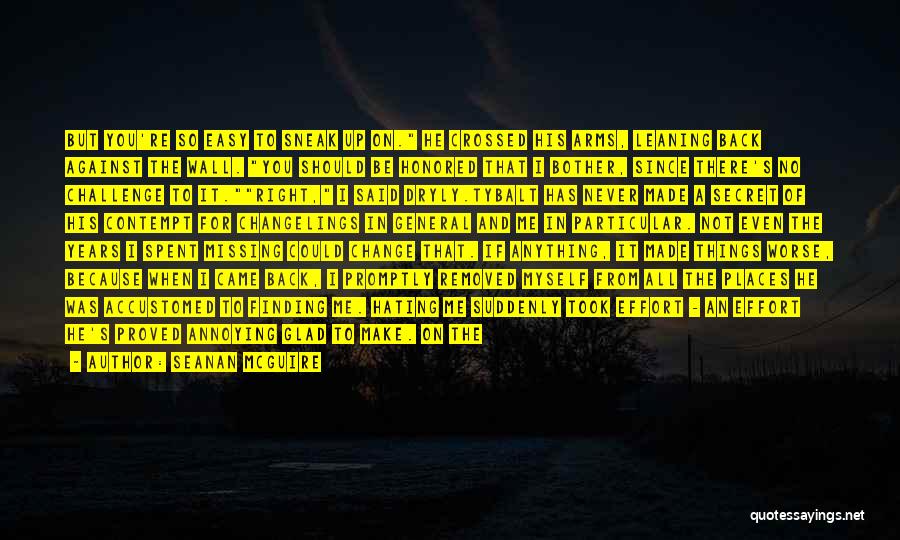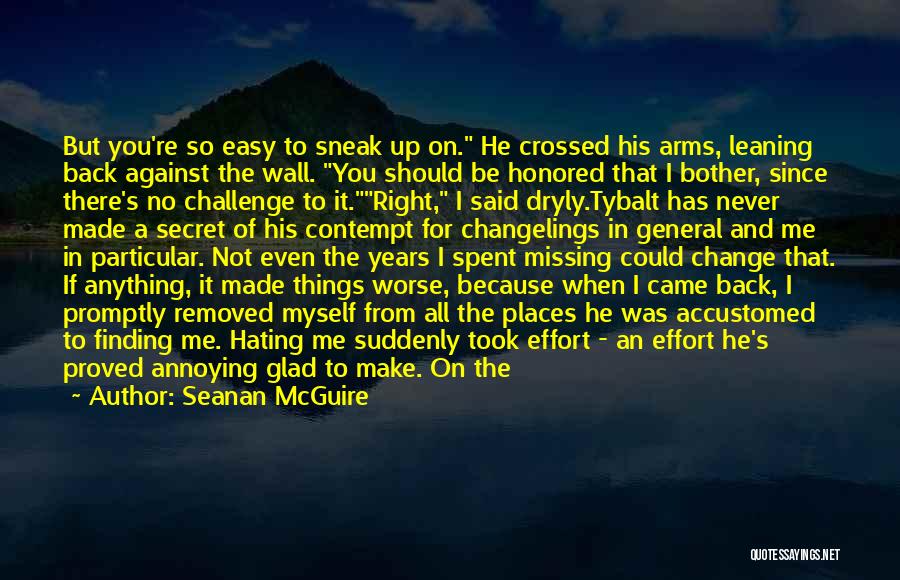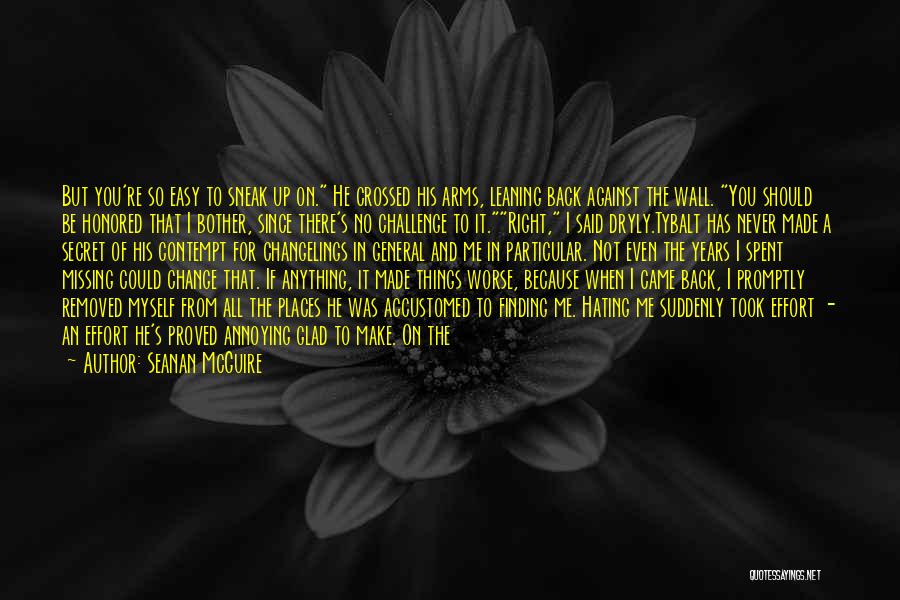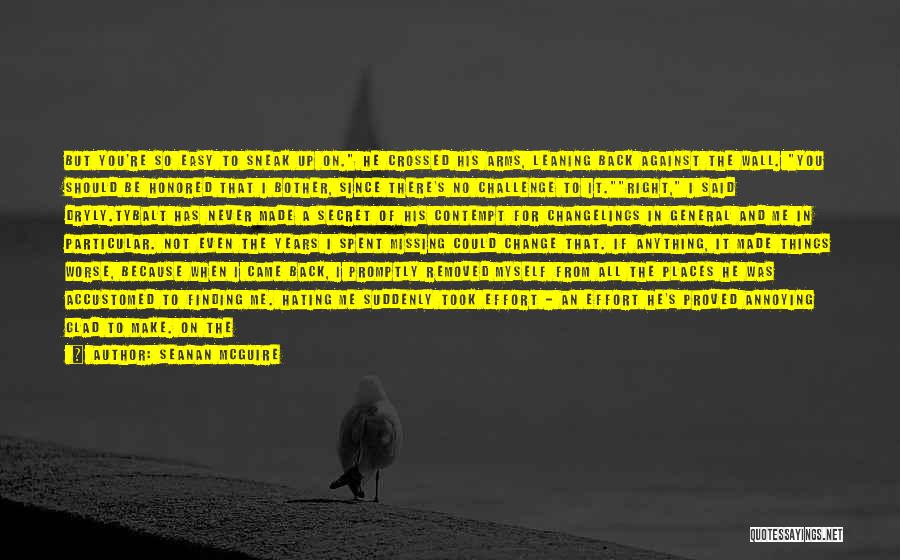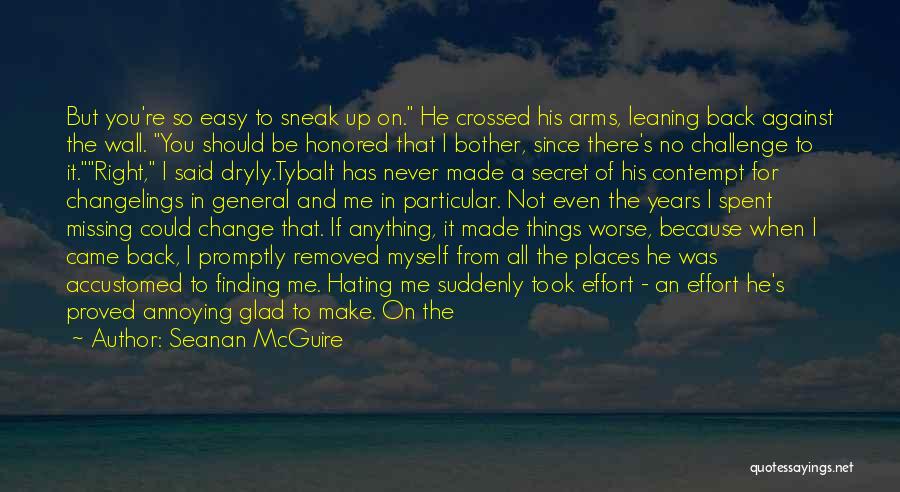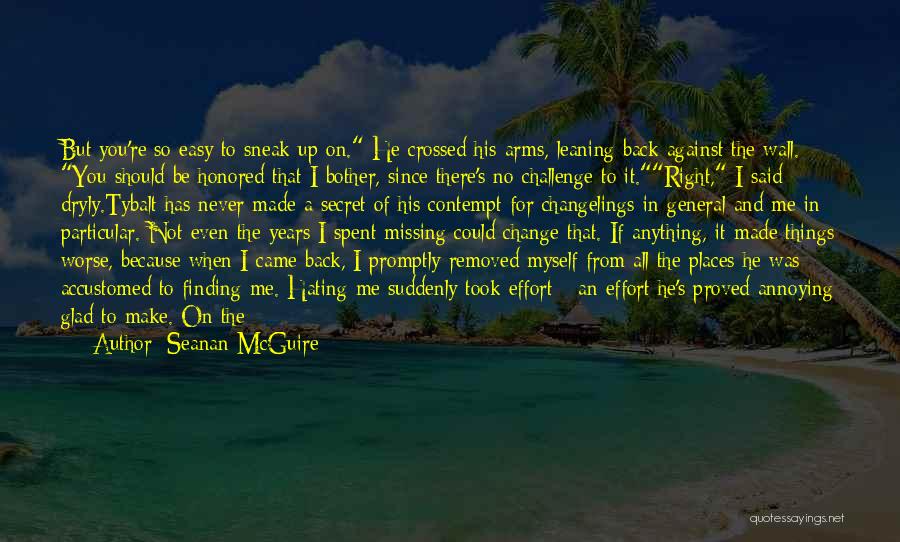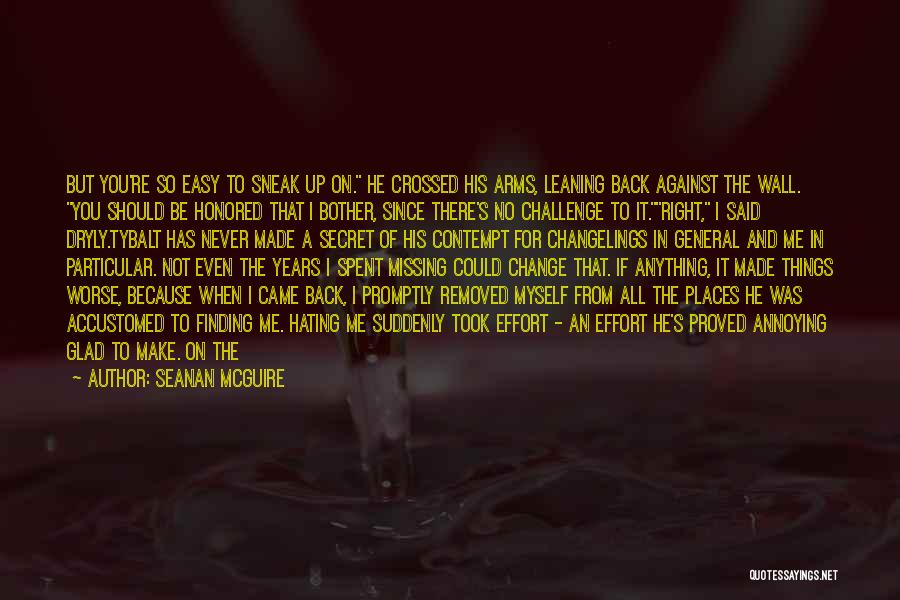 Related Authors
Related Topics