Milan Kundera Quotes
But There Was Something More Precious Than His Poems; Something Far Away He Didn't Yet Possess And Longed For - Manliness; He Knew That It Could Only Be Attained By Action And Courage; And If Courage Meant Courage To Be Rejected, Rejected By Everything, By The Beloved Woman, By The Painter, And Even By His Own Poems - So Be It: He Wanted To Have That Courage. And So He Said:
"Yes, I Know That The Revolution Has No Need For My Poems. I Regret That, Because I Like Them. But Unfortunately My Regret Is No Argument Against Their Useless-ness.
Again There Was Silence, And Then One Of The Men Said: "This Is Dreadful," And He Actually Shuddered As If A Chill Had Run Down His Spine. Jaromil Felt The Horror His Words Had Produced In Everyone There, That They Were Seeing In Him The Living Disappearance Of Everything They Loved, Everything That Made Life Worthwhile.
It Was Sad But Also Beautiful: Within The Space Of An Instant, Jaromil Lost The Feeling Of Being A Child.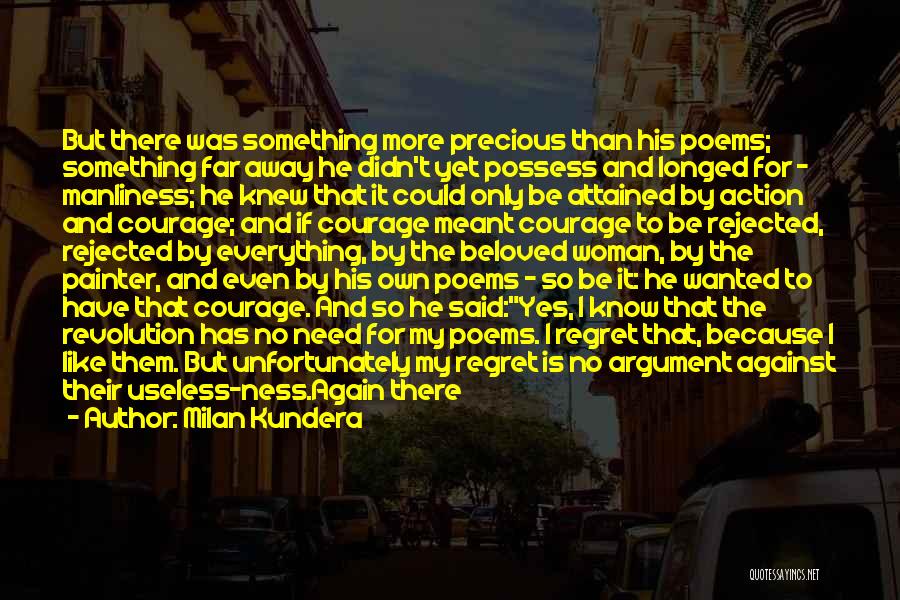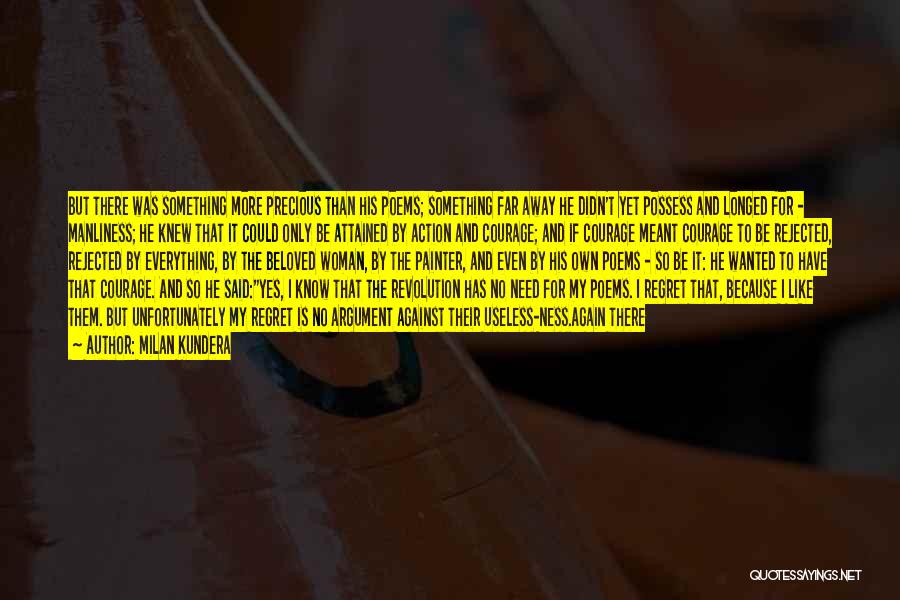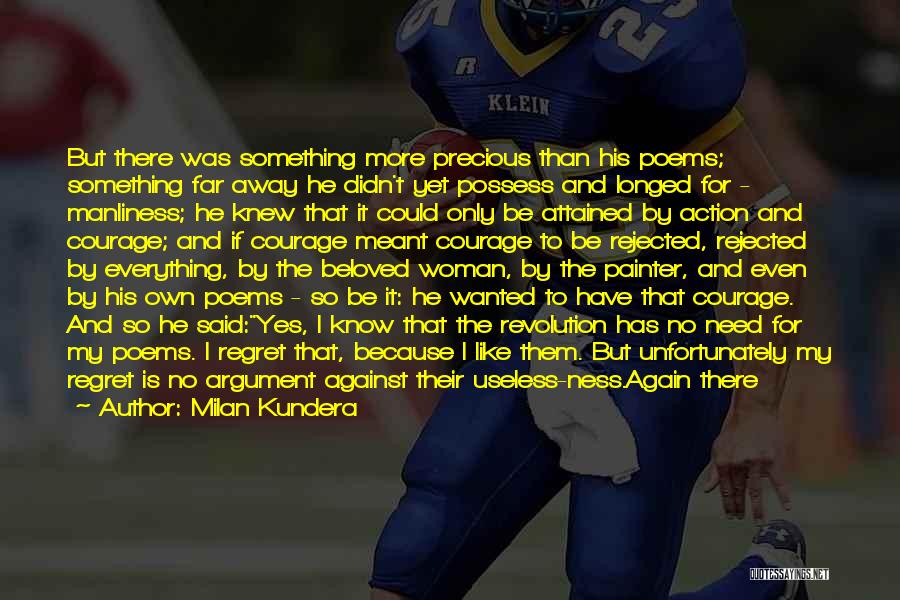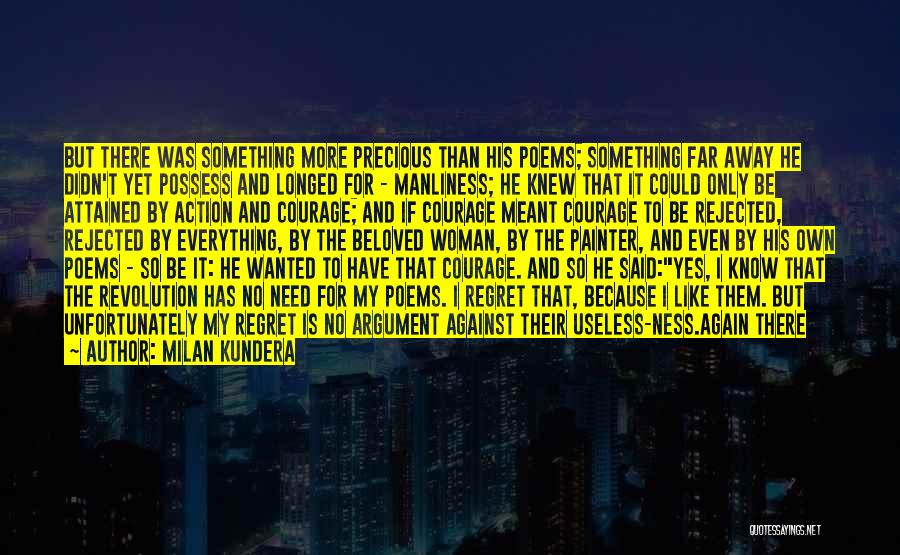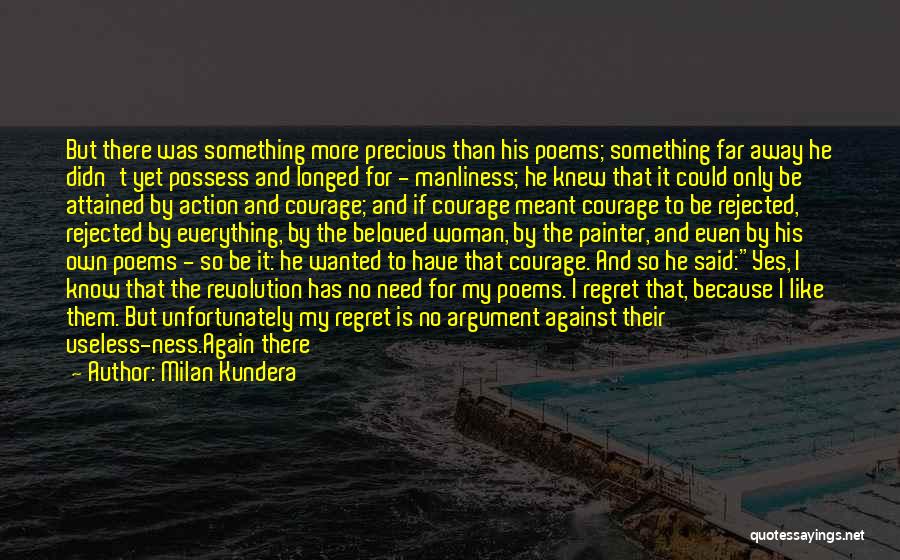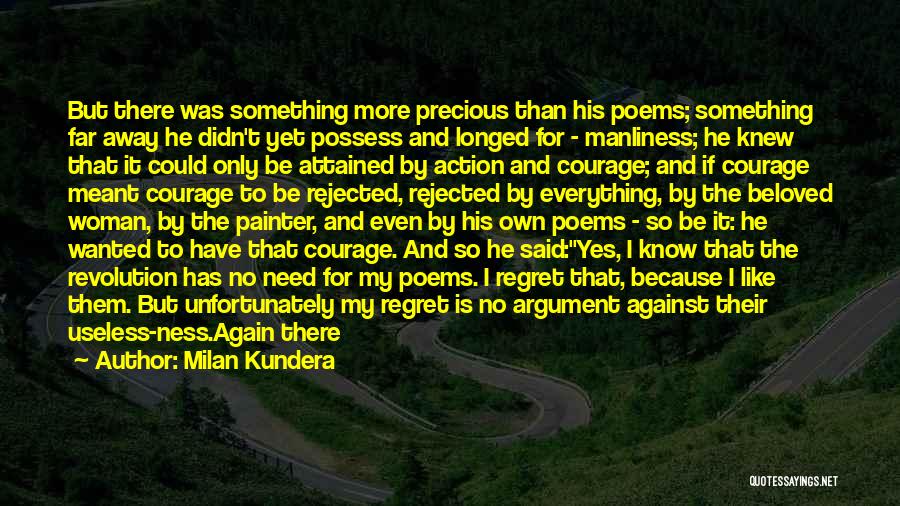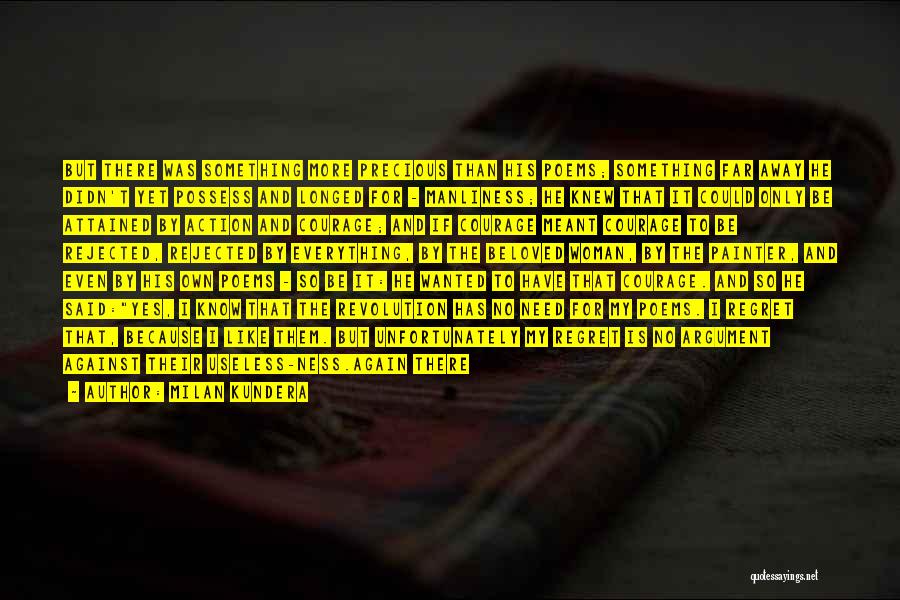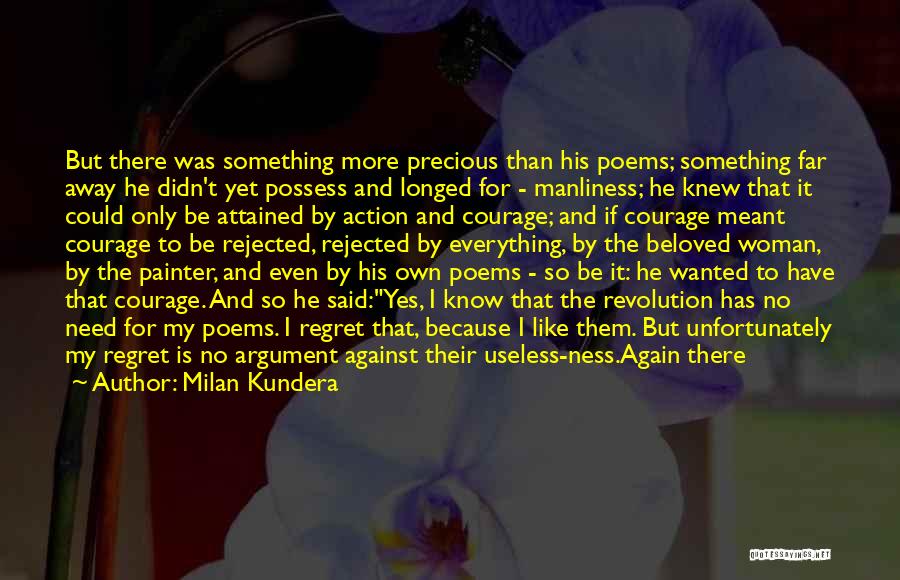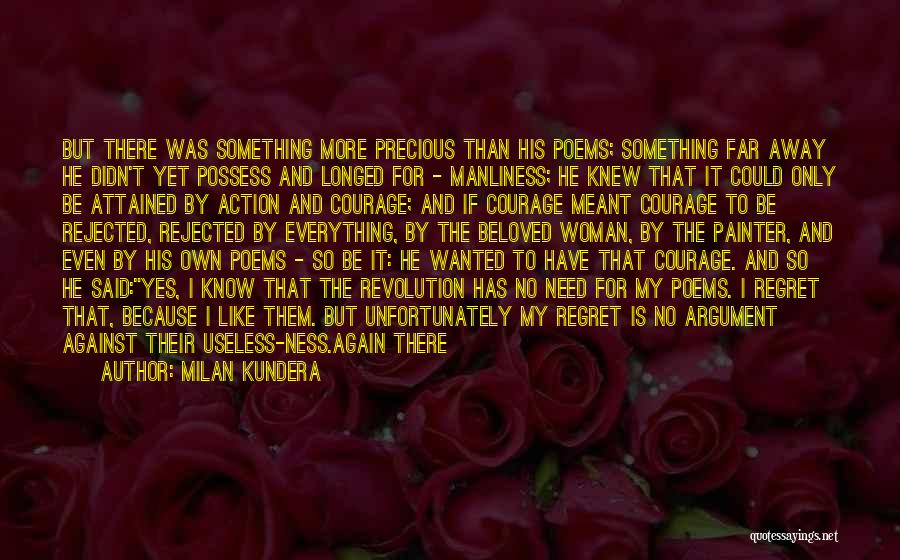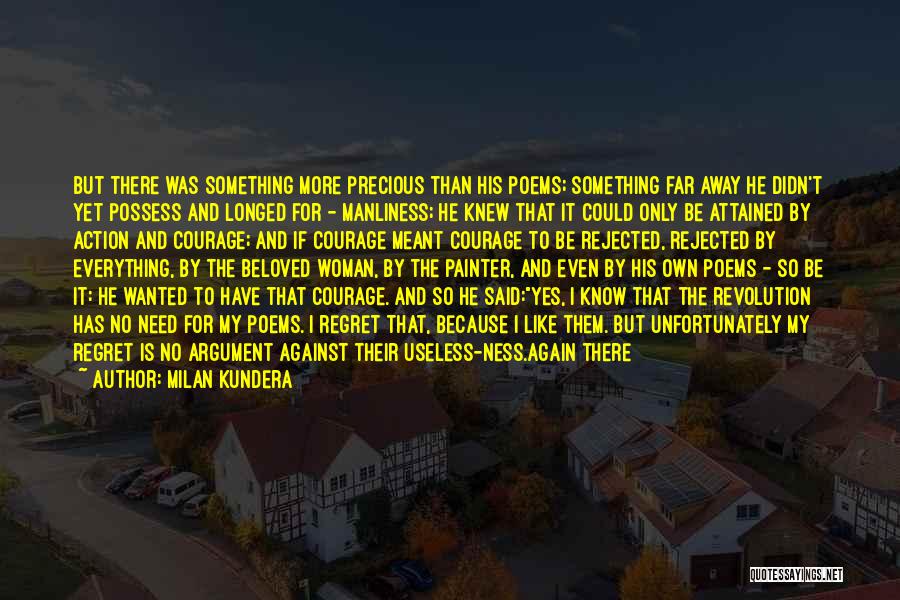 Related Authors
Related Topics