Jacqueline Simon Gunn Quotes
But She Just Couldn't Stop Checking Her Phone; She Wanted
to Stop, Tried To Stop, But The Pull Would Not Let Her Go. It Was
a Strange Experience For Her To Be Doing The Obsessive Phone-checking
thing. Vanessa Talked About It, And She Had Heard Stories
about It From Other Friends. One Date With A Guy And Suddenly
the Phone Becomes Like An Appendage Endowed With Some Super
power To Predict Your Future.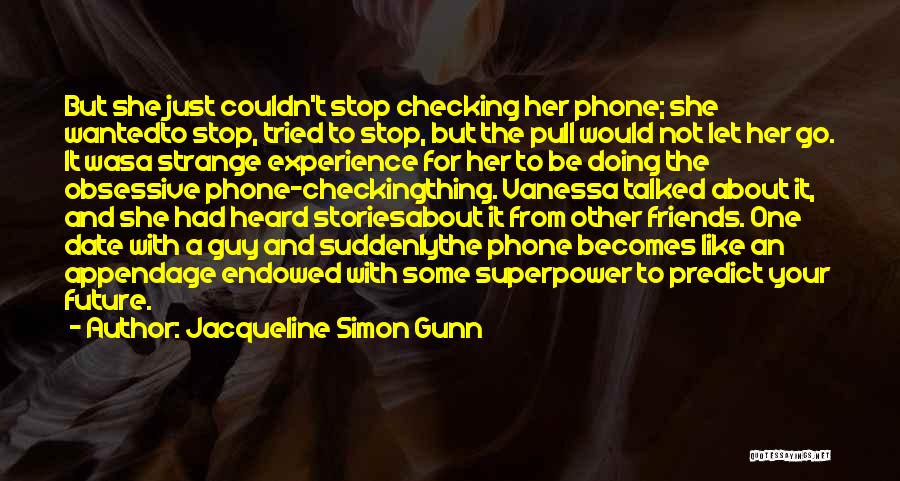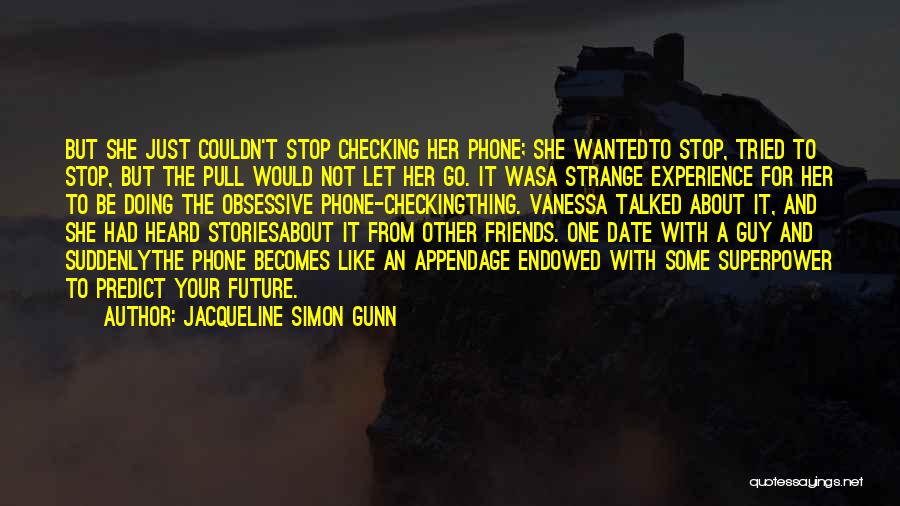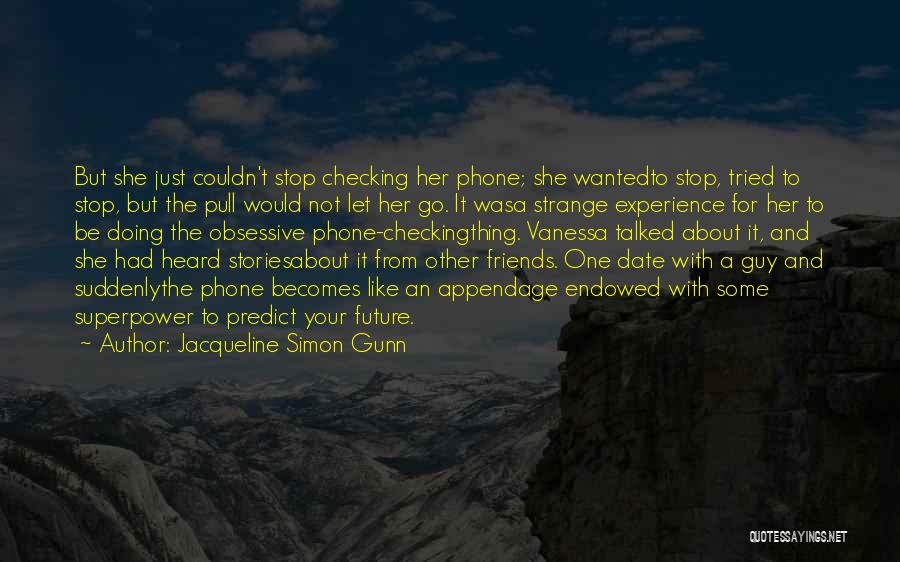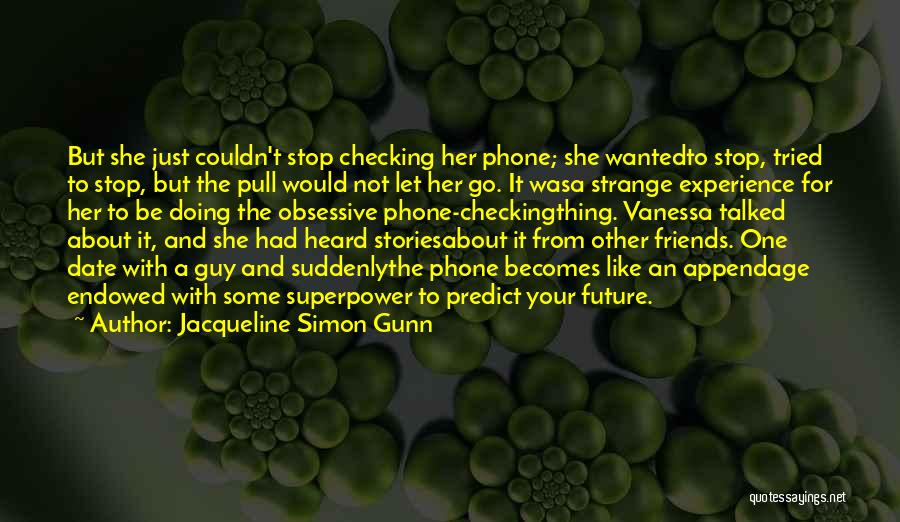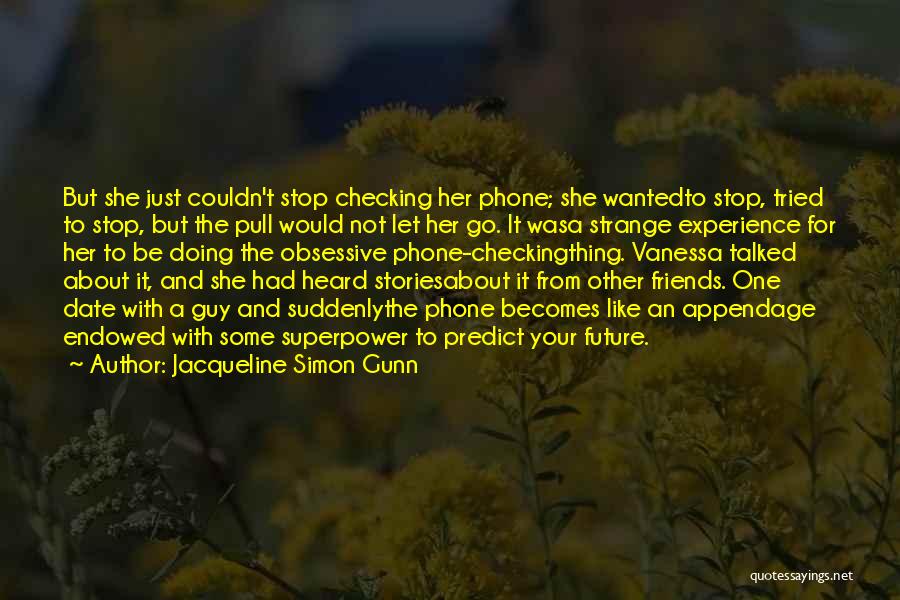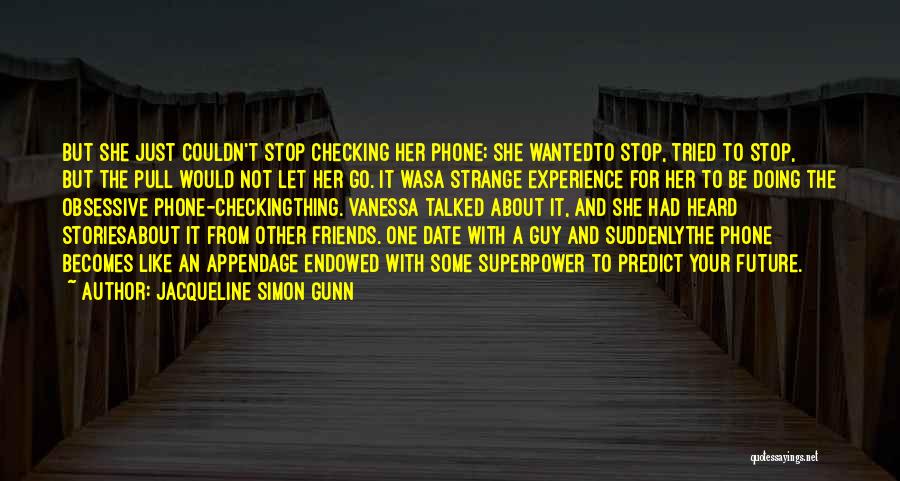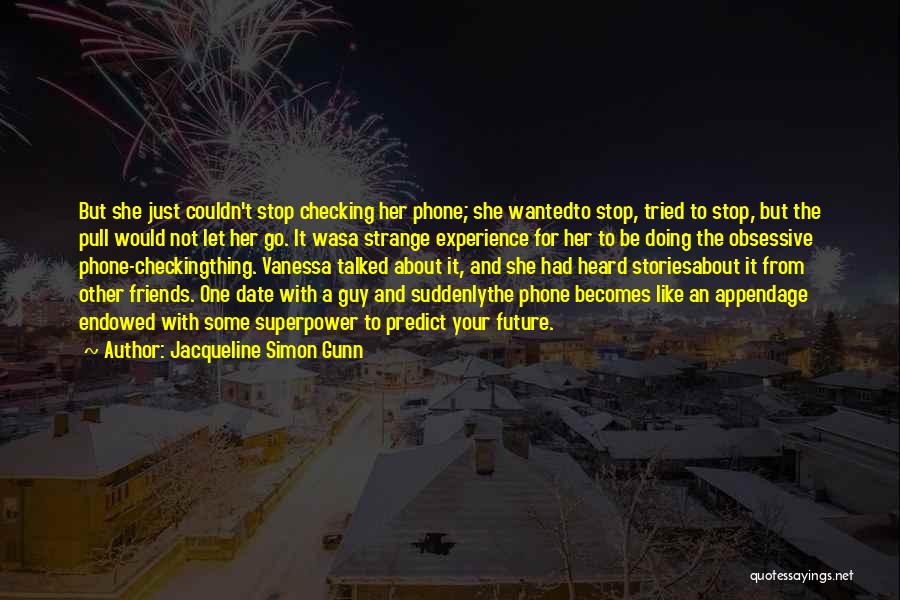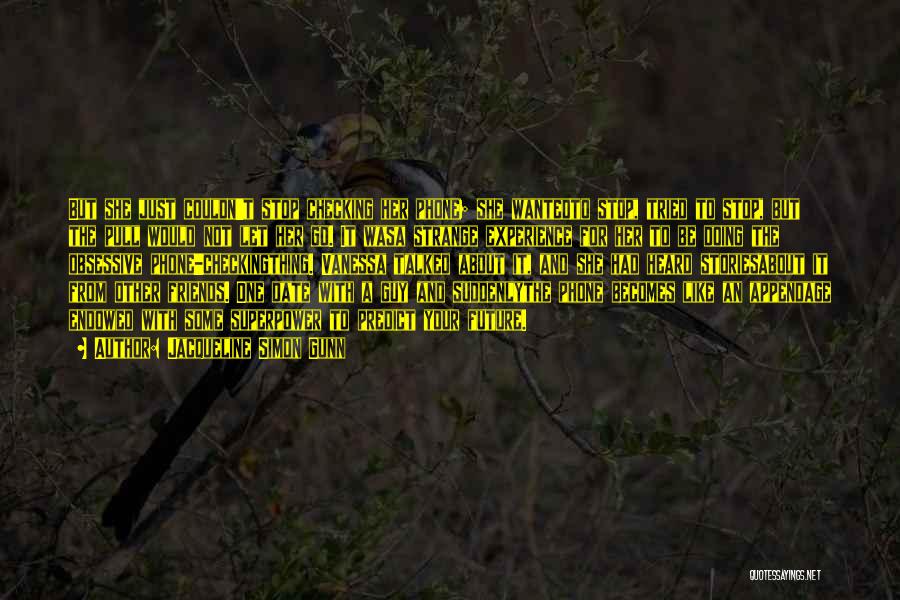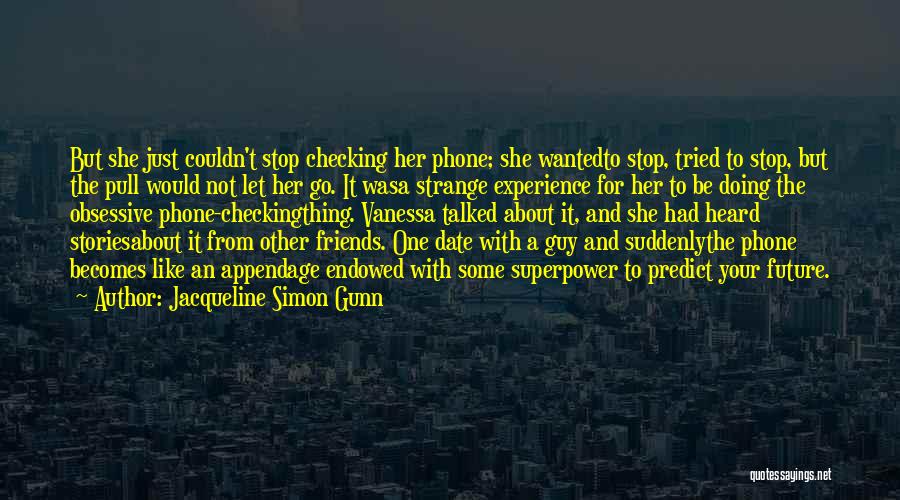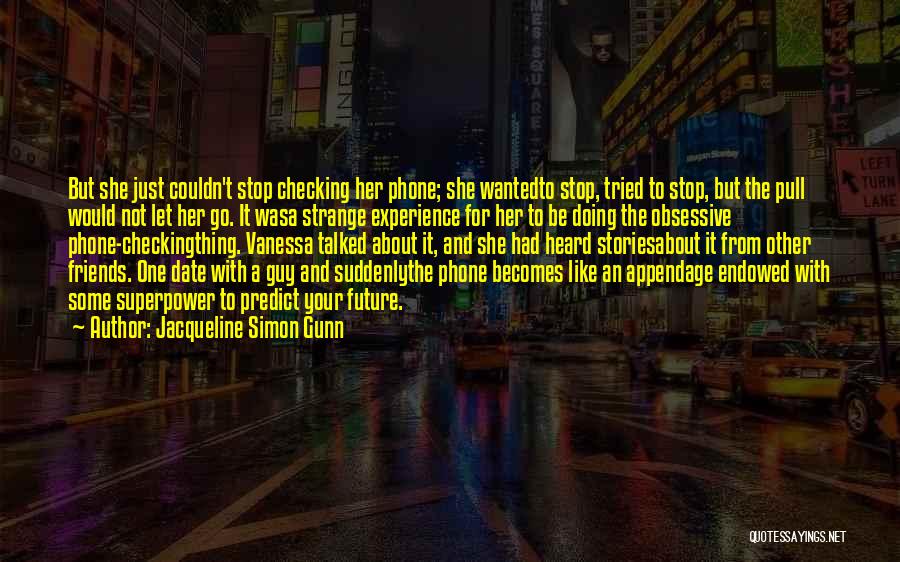 Related Authors
Related Topics