Jeaniene Frost Quotes
But It's Daylight," She Said At Last. "Vampires Can't Go Out In The Sun, Everyone Knows That!"
Bones Chuckled. "Right And We Shrink Back From Crosses, Can't Travel Over Water, And Always Get Staked In The End By The Righteous Slayer. Really, Who'd Be Afraid Of A Creature Like That? All You'd Need Is A Bible, A Tanning Bed, And Some Holy Water To Send Us Shivering To Our Dooms.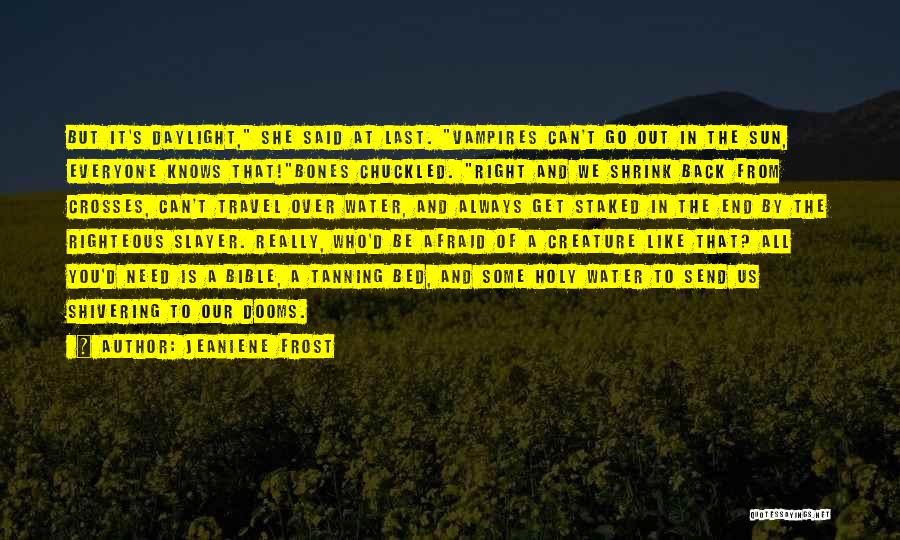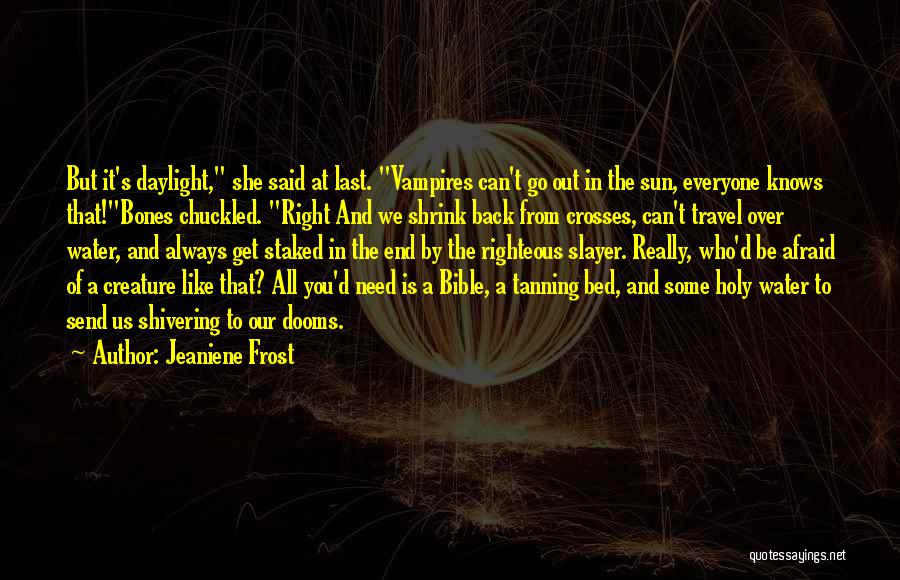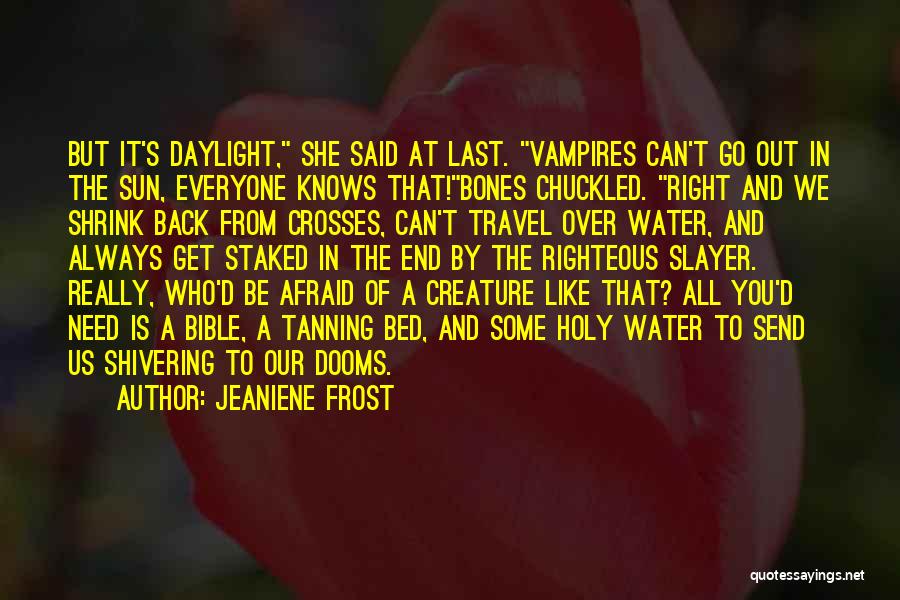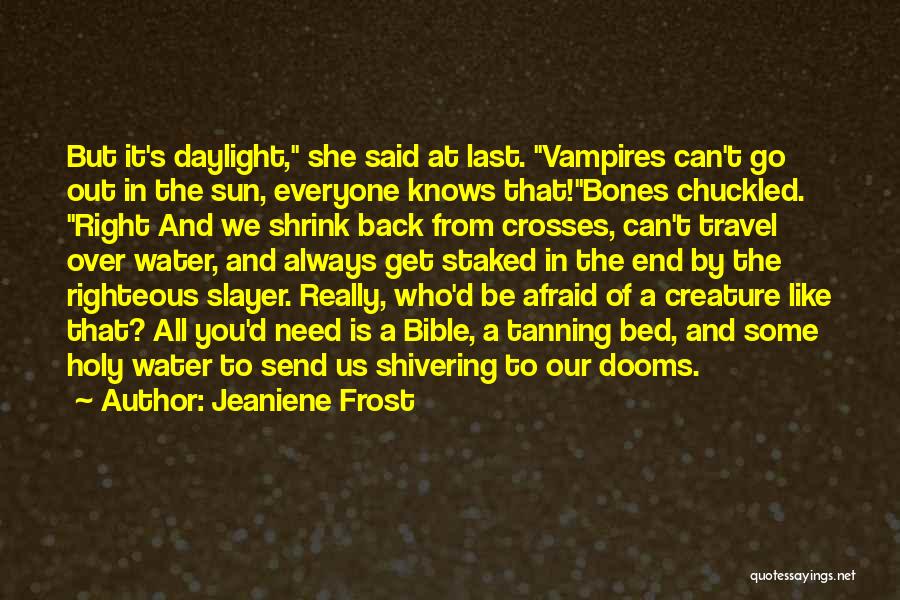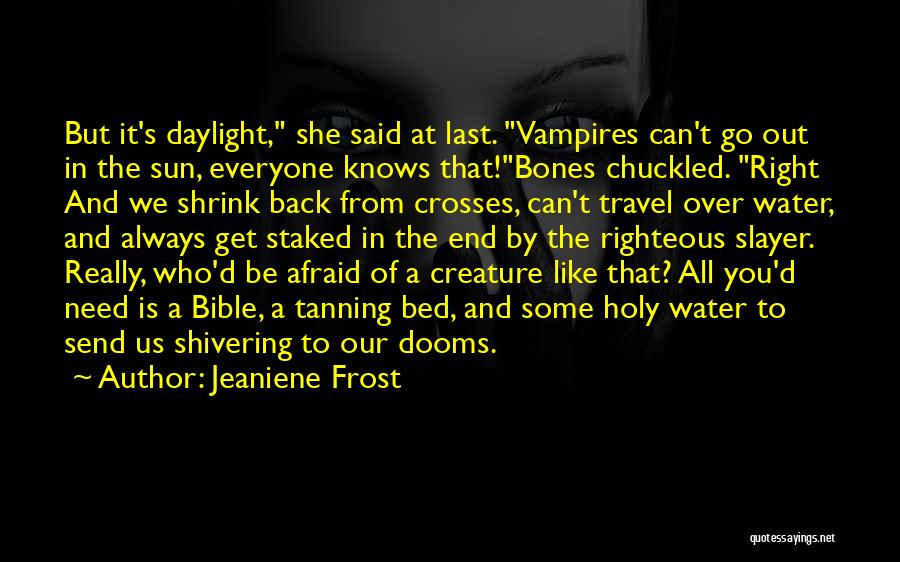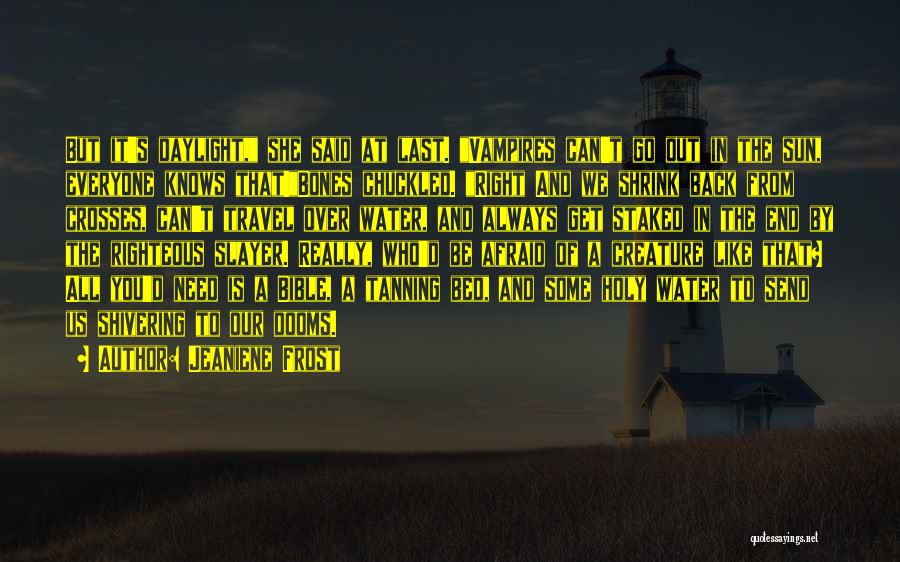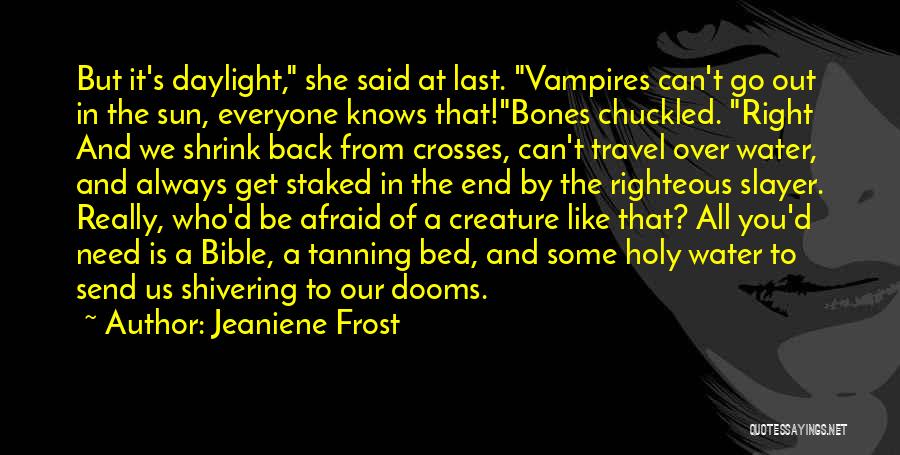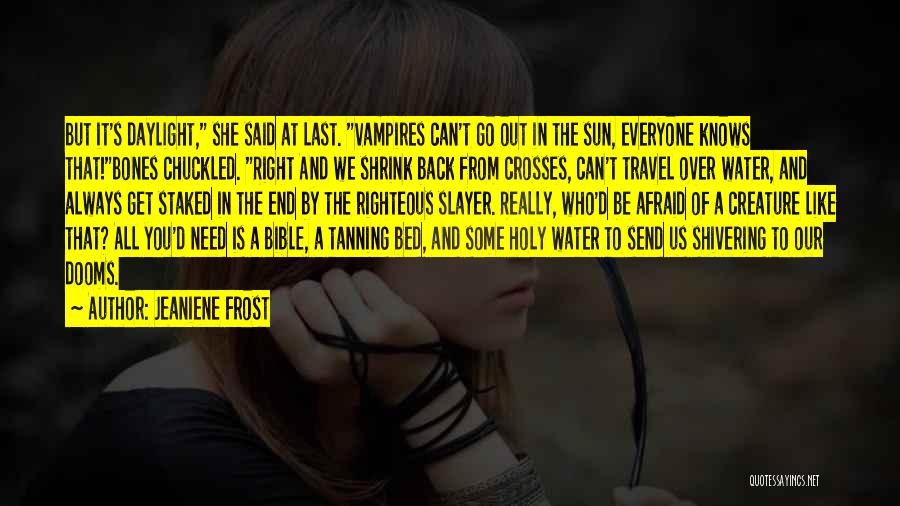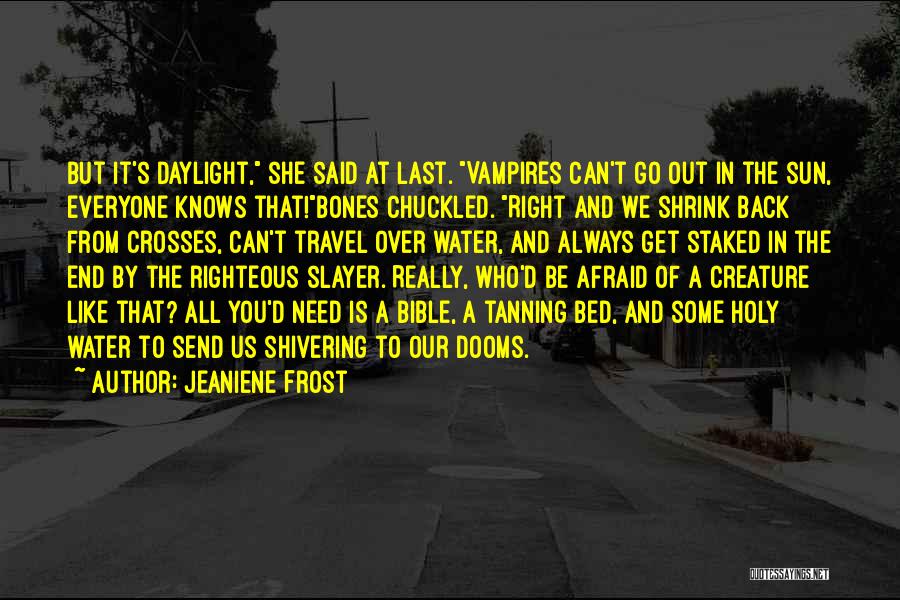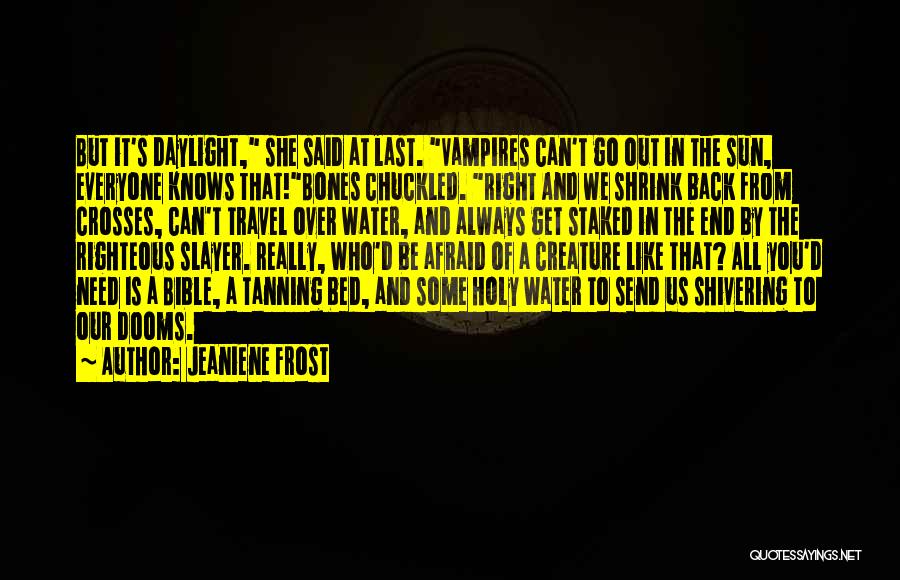 Related Authors
Related Topics