Alison Miller Quotes
Booby Traps Or Fail-safes
Booby Traps Or Fail-safes Are Dangerous Internal Events That Are Triggered To Happen If The Survivor Investigates Too Much Of His Or Her Own Training, And/or Talks About Or Becomes Aware Of Memories He Or She (the Front Person) Is Not Supposed To Know. The Effects Of Booby Traps Include Such Things As Suicide Attempts, Serious Self-harm, Or Falling Into Terrible Depression. It Is Important To Know That The Overwhelming Emotions Experienced When A Booby Trap Is Set Off Actually Belong To Real, Specific Memories. A Booby Trap Can Be Set Off Without The Knowledge Of The Main Outside Personality. Because Of Such Traps, It Is Very Important To Go Very Slowly In Discovering What Happened, If You Are A Survivor Of This Kind Of Abuse. Even Though Parts Of You Are Involved In Setting Off The Booby Traps, They May Not Know The Effects Of What They Are Doing (pushing Buttons, Turning Switches, And So Forth), And It Might Be Difficult To Anticipate What Will Happen.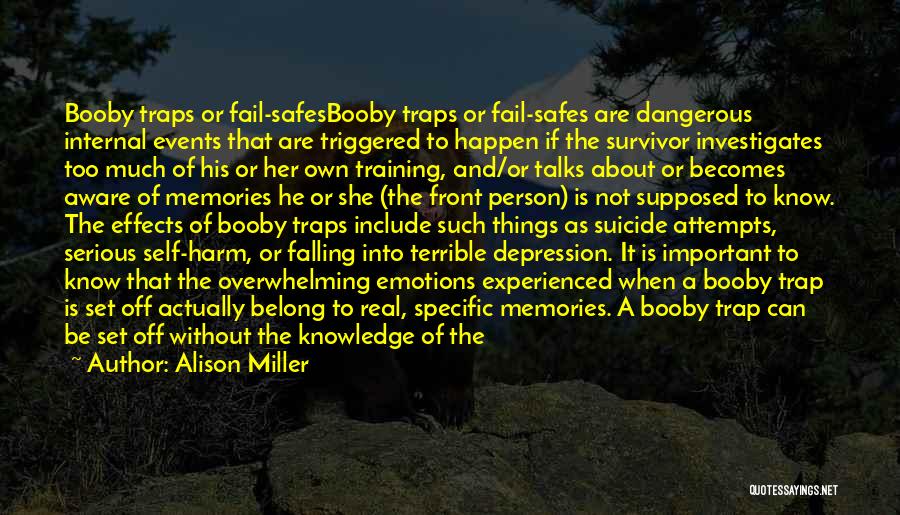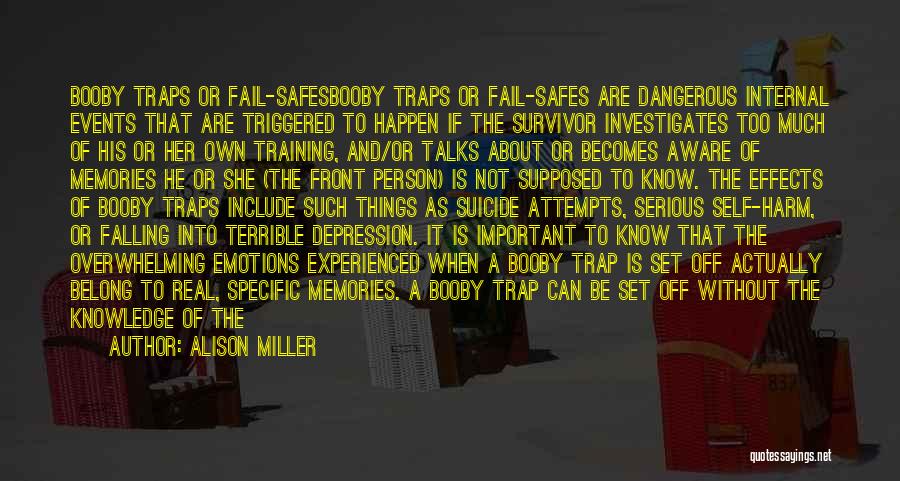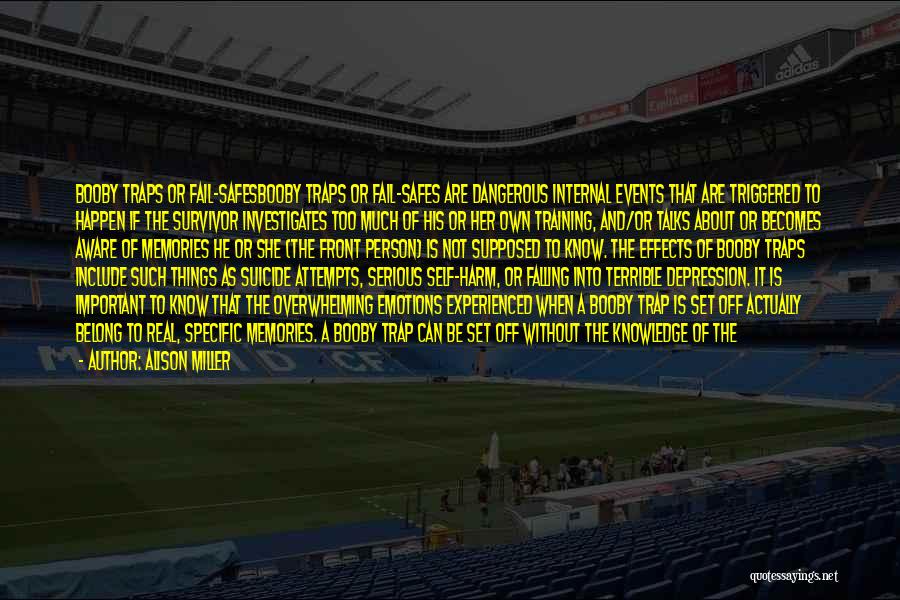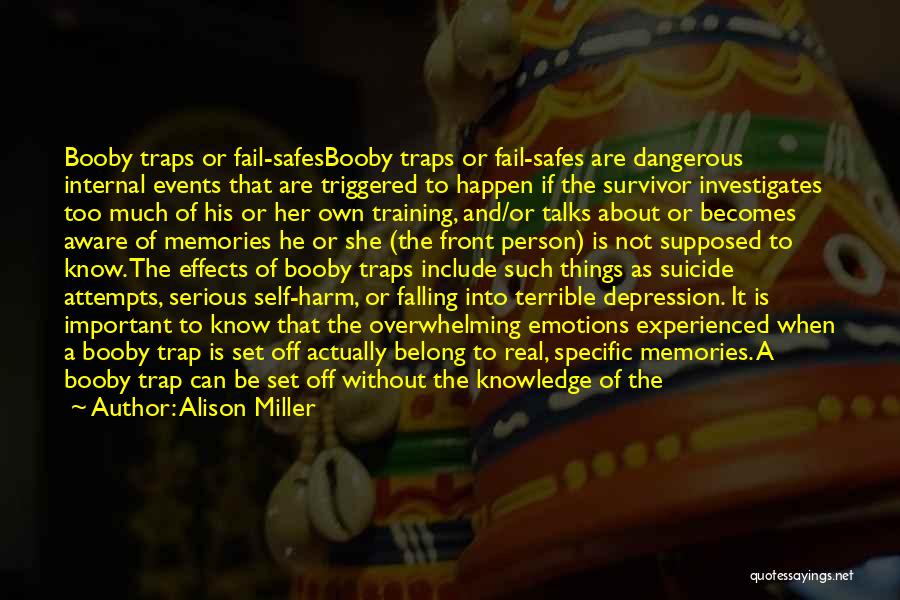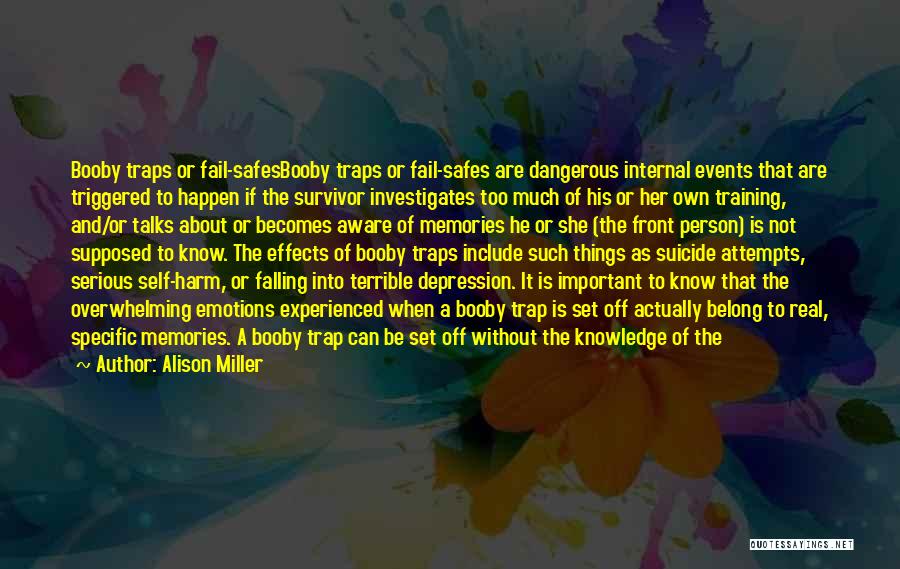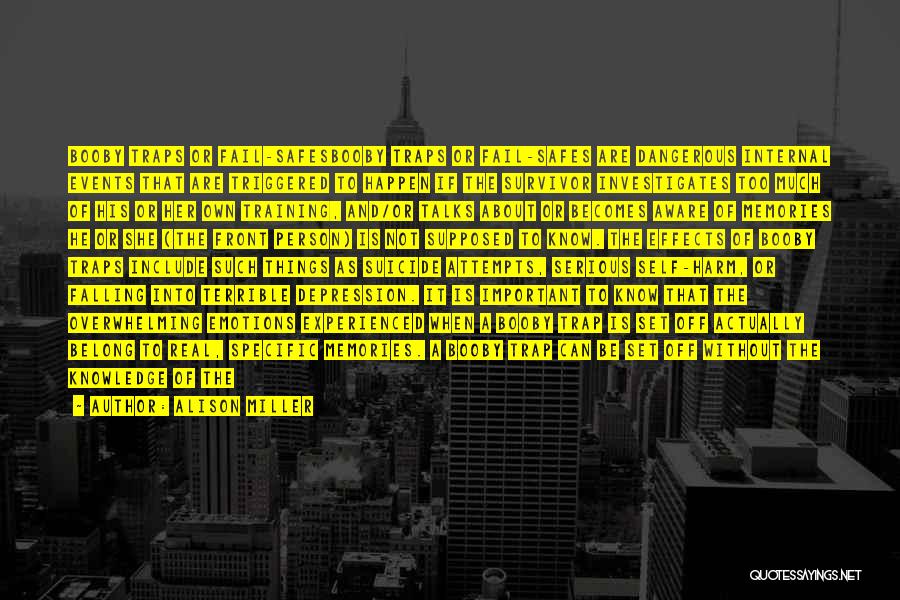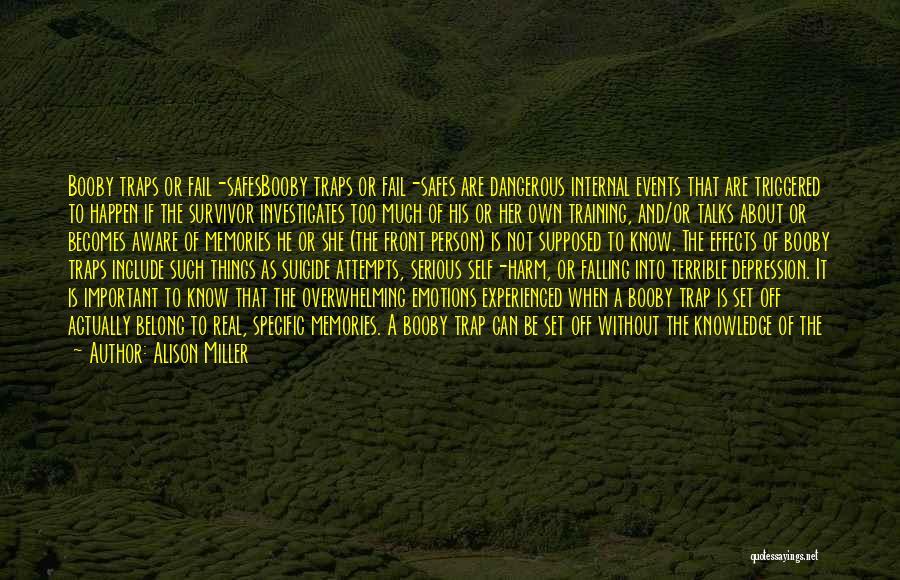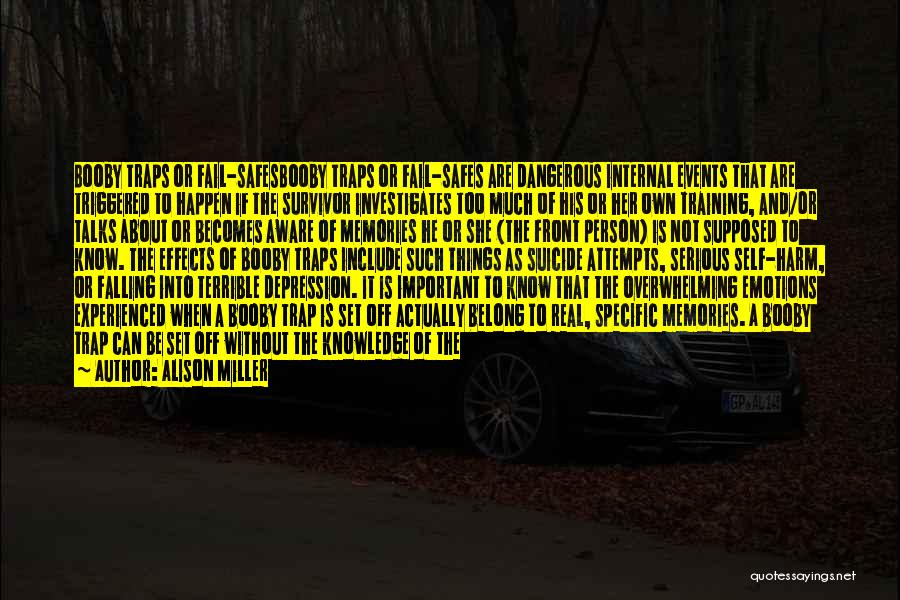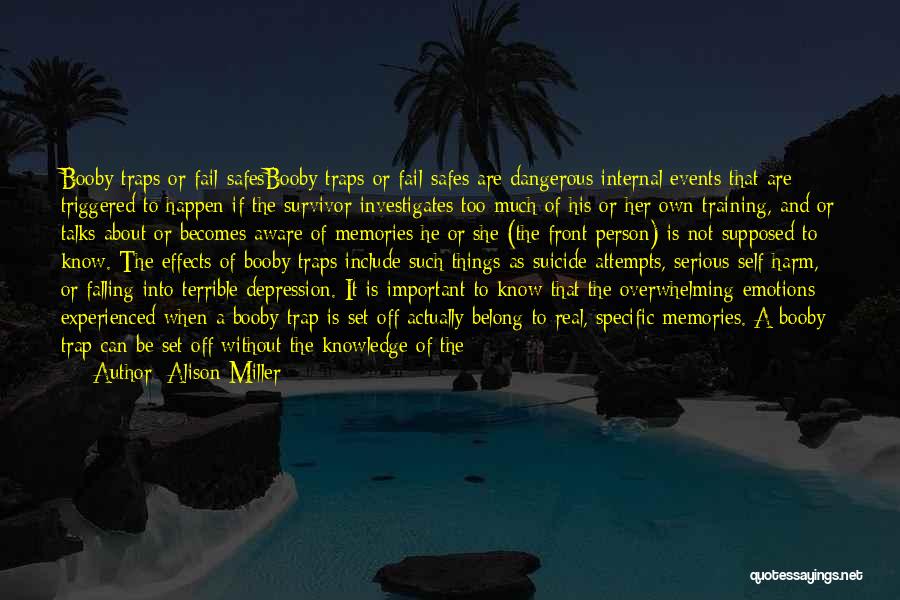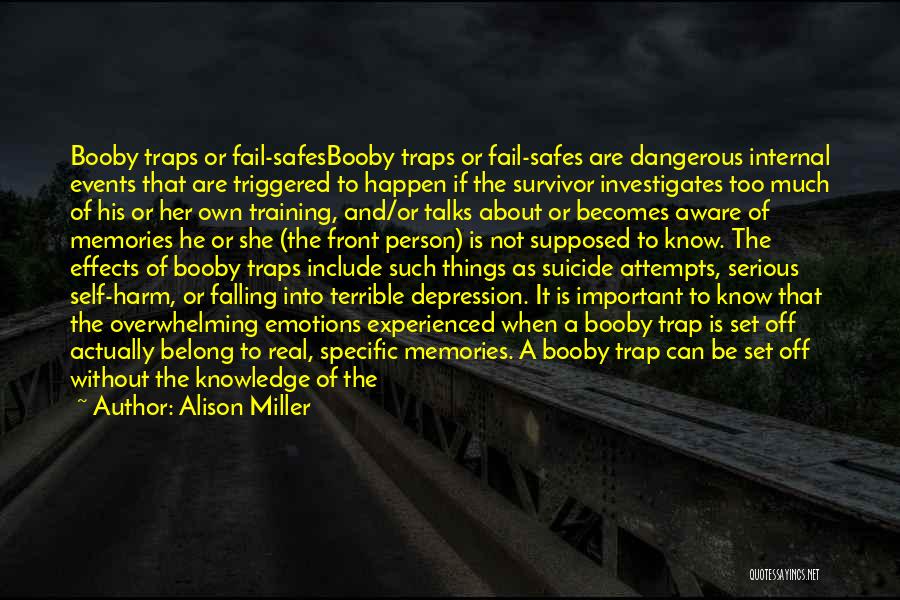 Related Authors
Related Topics