Nick Hornby Quotes
Because ... Most Of Us Think That The Point Is Something To Do With Work, Or Kids, Or Family, Or Whatever. But You Don't Have Any Of That. There's Nothing Between You And Despair, And You Don't Seem A Very Desperate Person.'
'Too Stupid.'
'You're Not Stupid. So Why Don't You Ever Put Your Head In The Oven?'
'I Don't Know. There's Always A New Nirvana Album To Look Forward To, Or Something Happening In NYPD Blue To Make You Want To Watch The Next Episode.'
'Exactly.'
'That's The Point? NYPD Blue? Jesus.' It Was Worse Than He Thought.
'No, No. The Point Is You Keep Going. You Want To. So All The Things That Make You Want To Are The Point. I Don't Know If You Even Realize It, But On The Quiet You Don't Think Life's Too Bad. You Love Things. Telly. Music. Food.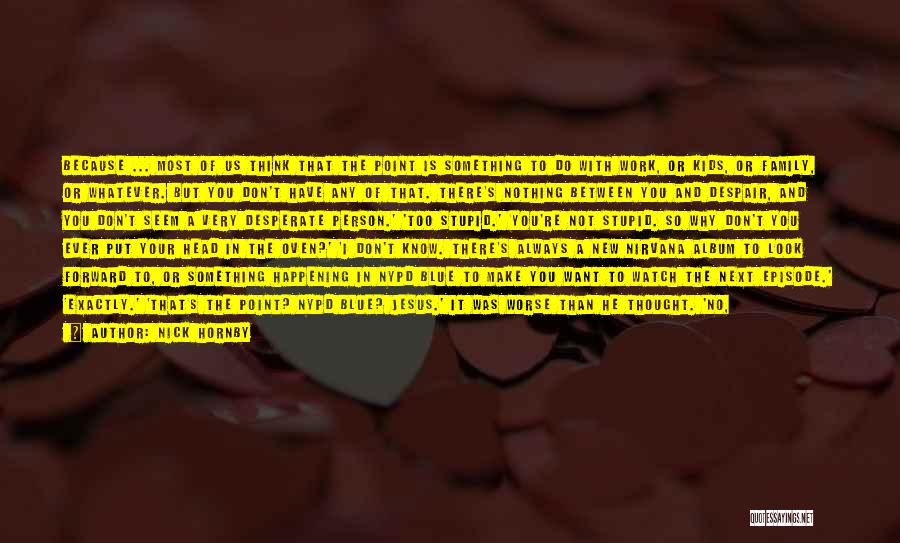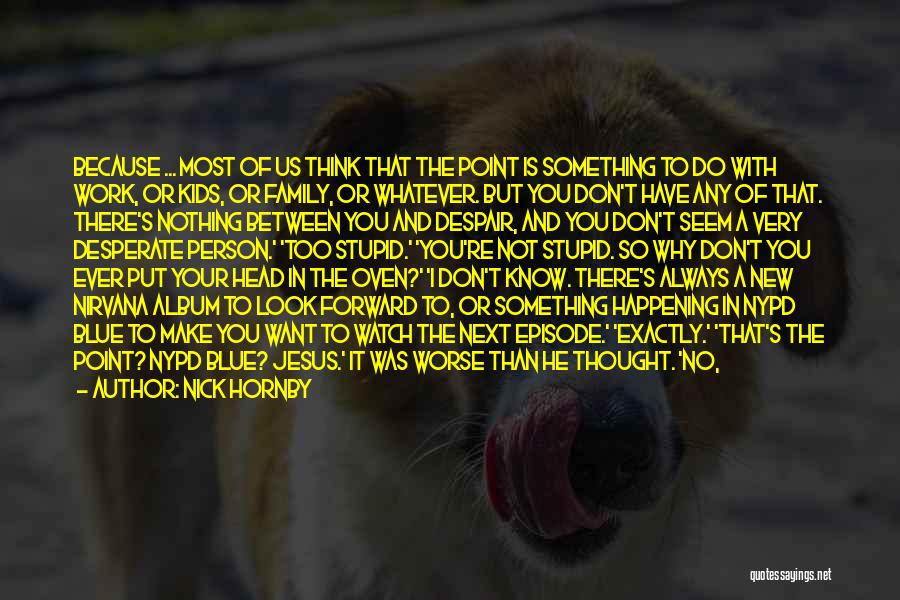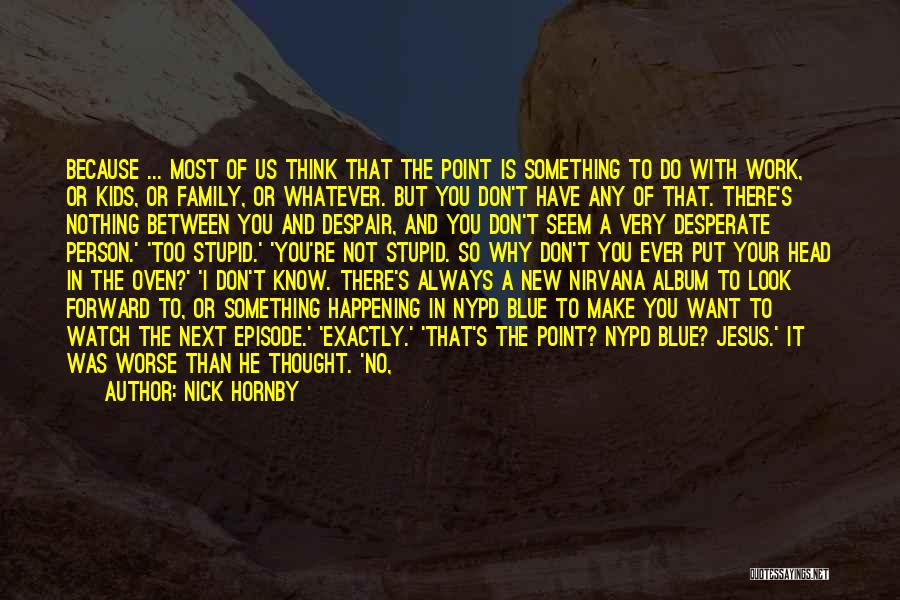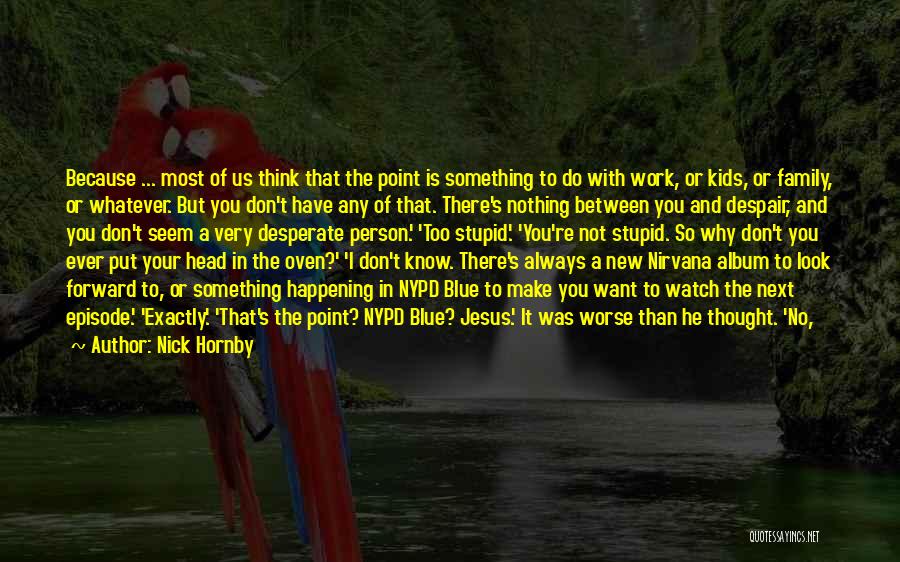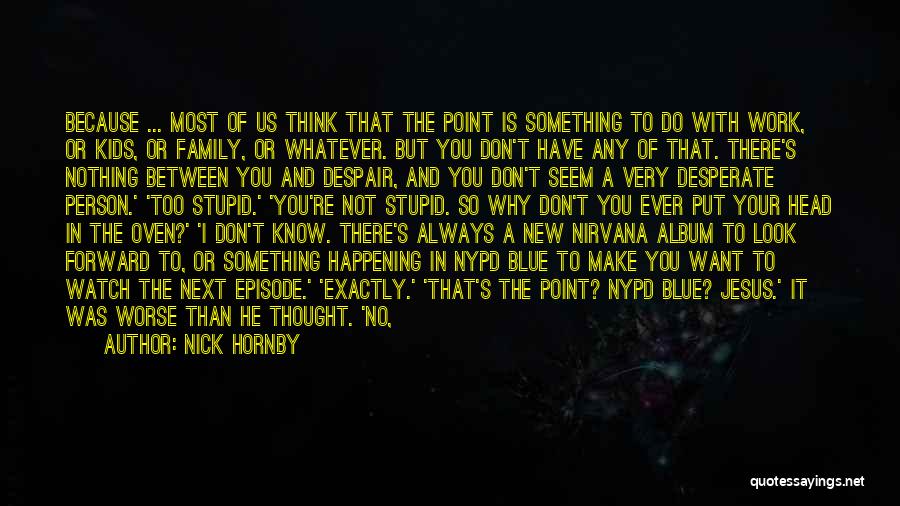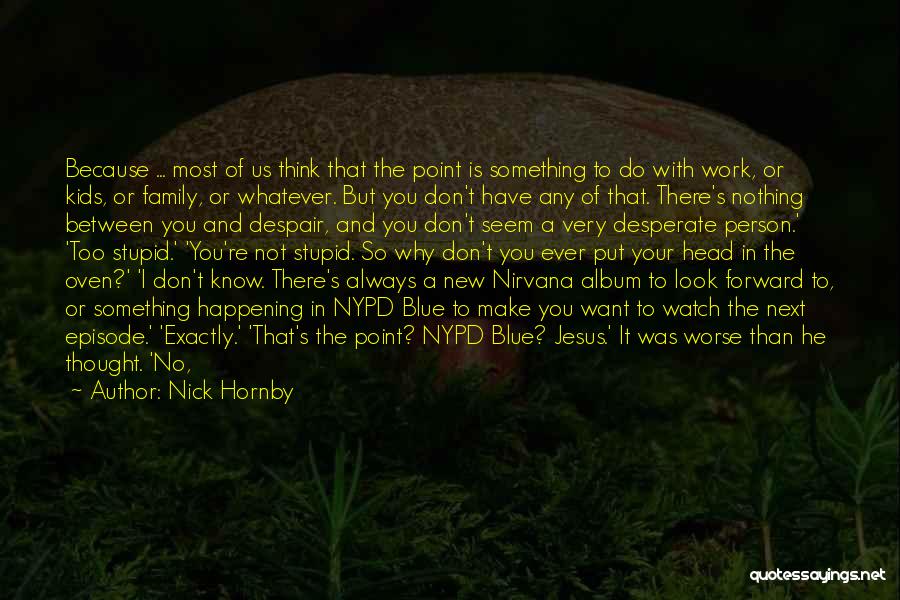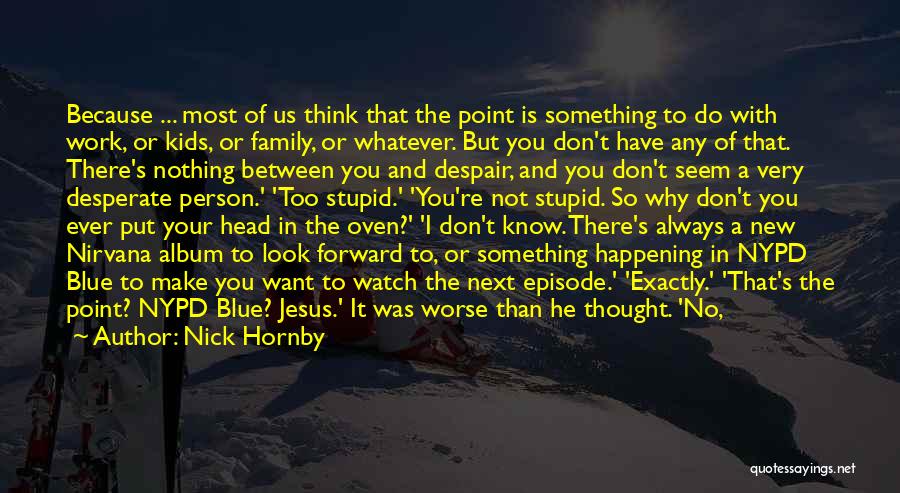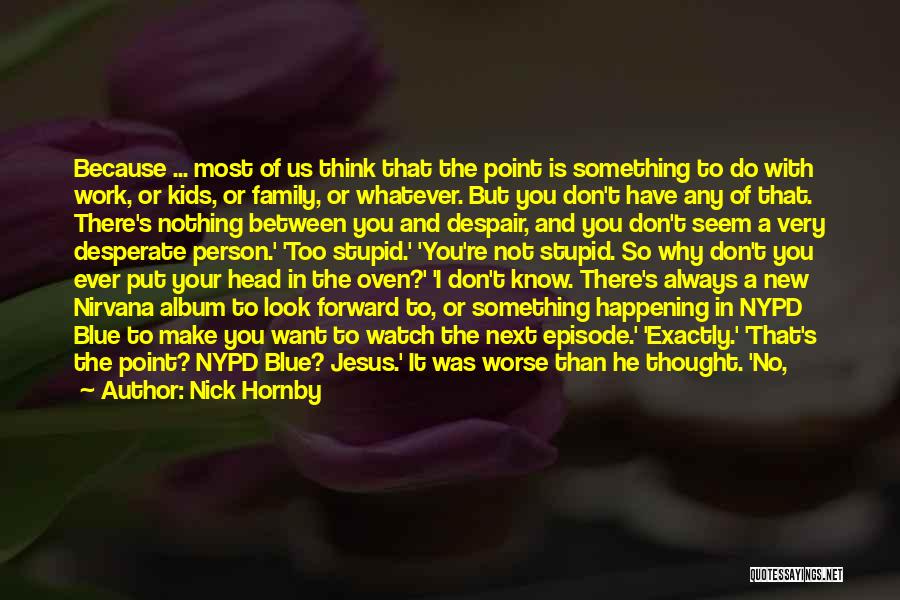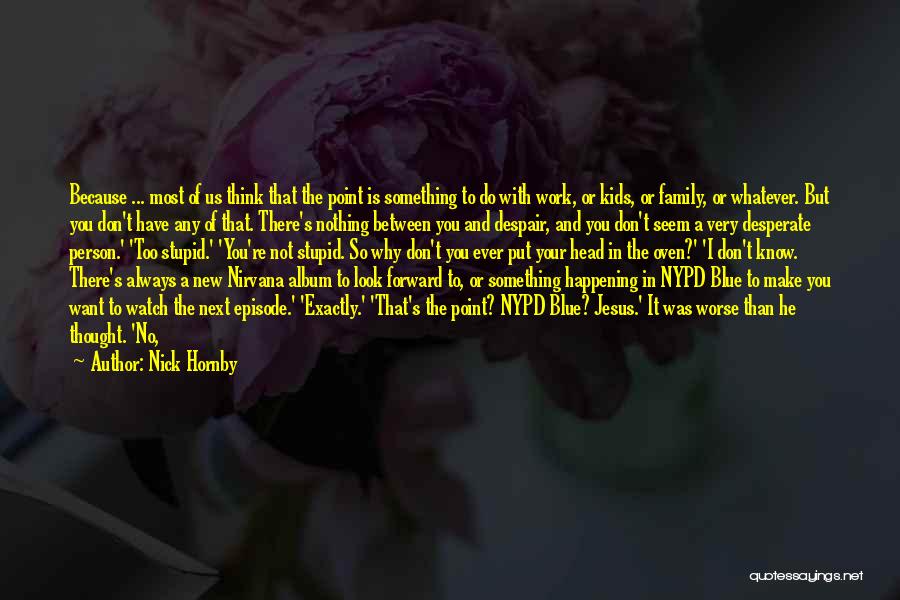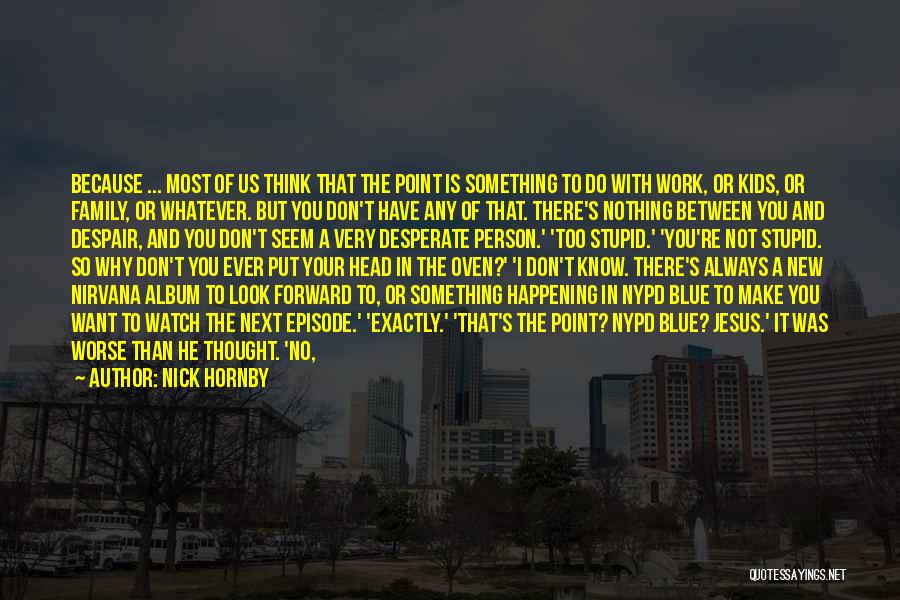 Related Authors
Related Topics