Lauren Barnholdt Quotes
[at The Hospital]
"What Do You Think's Taking Them So Long?"[ ... ]
"Well," I Say "They Obviously Don't Think It's A Big Deal Or They Would Have Carted You Right Back Here."
"Or," Lacey Says, "they Probably Know I'm Going To Die And So They're Leaving Me Out Here Because They Need To Help The People Who Actually Have A Chance."
"Lacey," I Say. "Did You See Them Bringing In The Guys Who Was Bleeding Profusely From The Head?"
"Yes," She Says.
"If That Guy Has A Chance, Then You Definitely Do.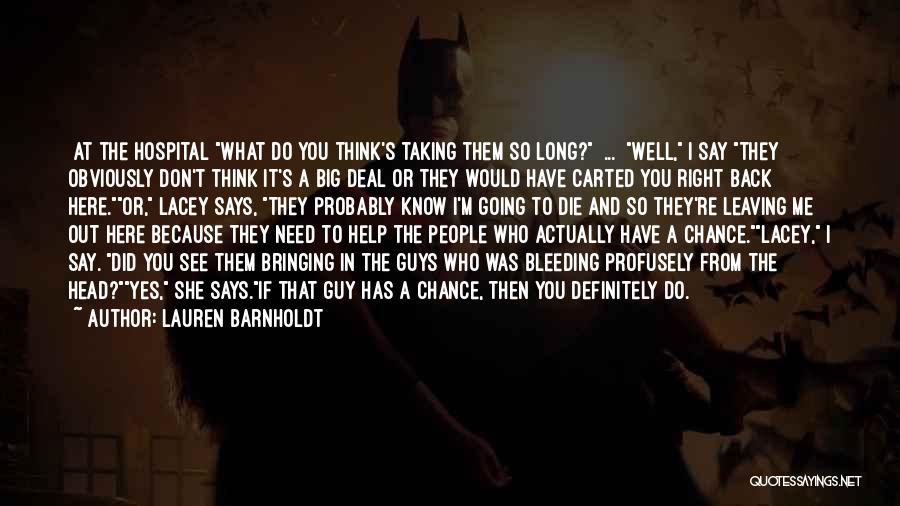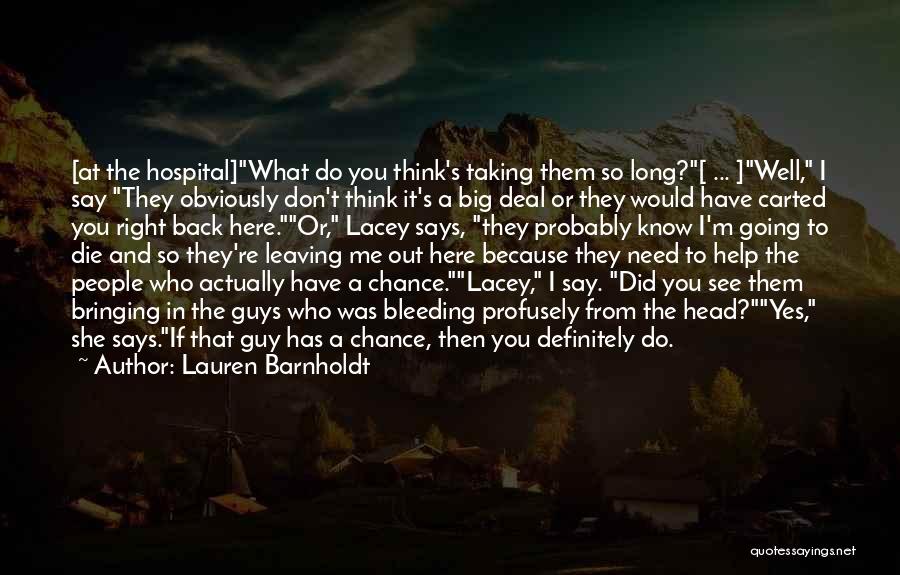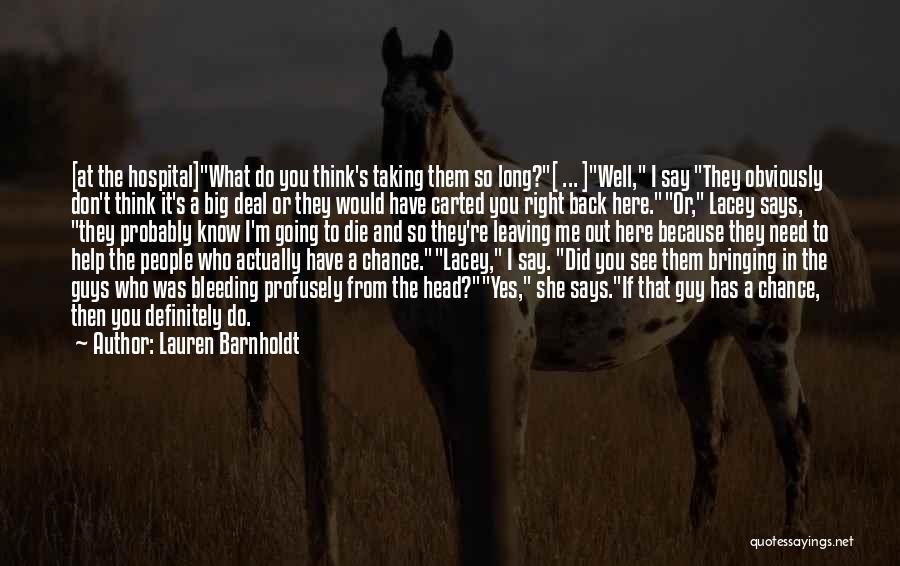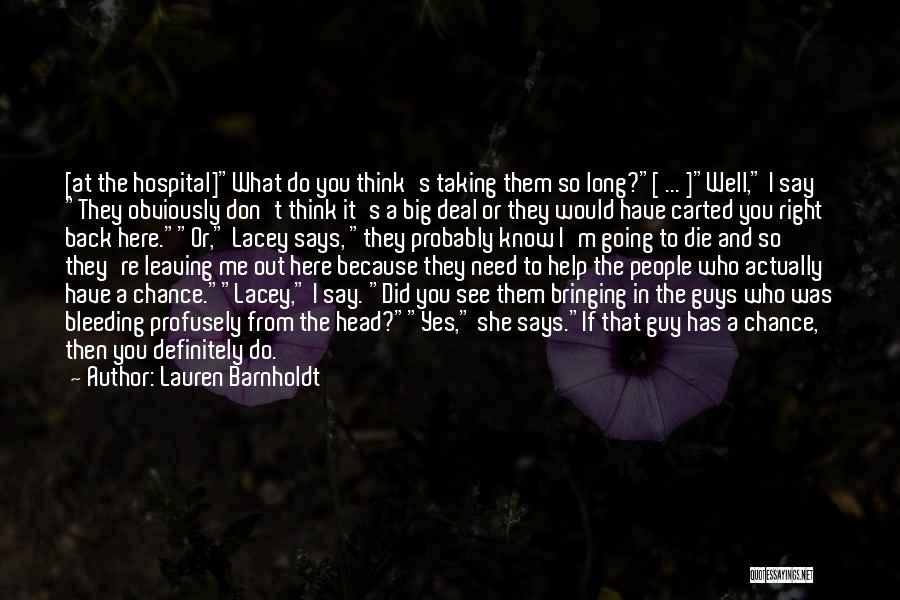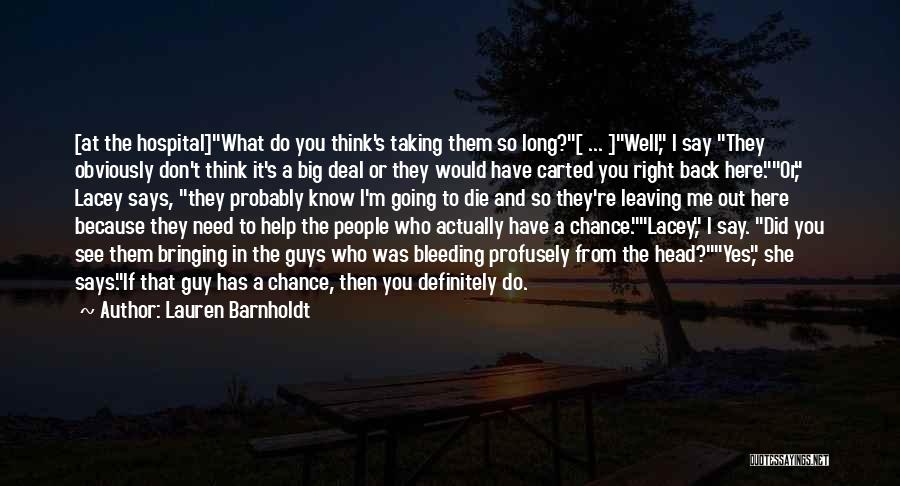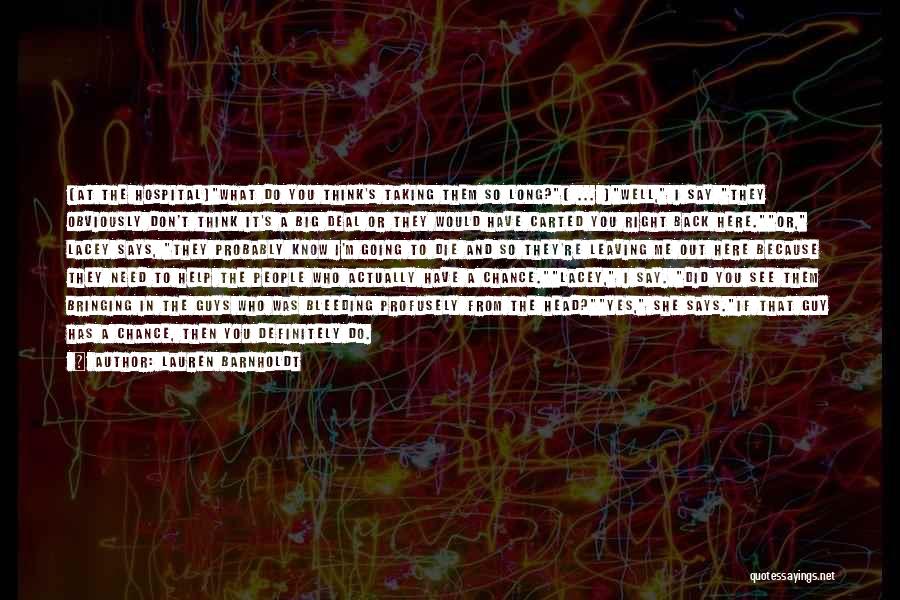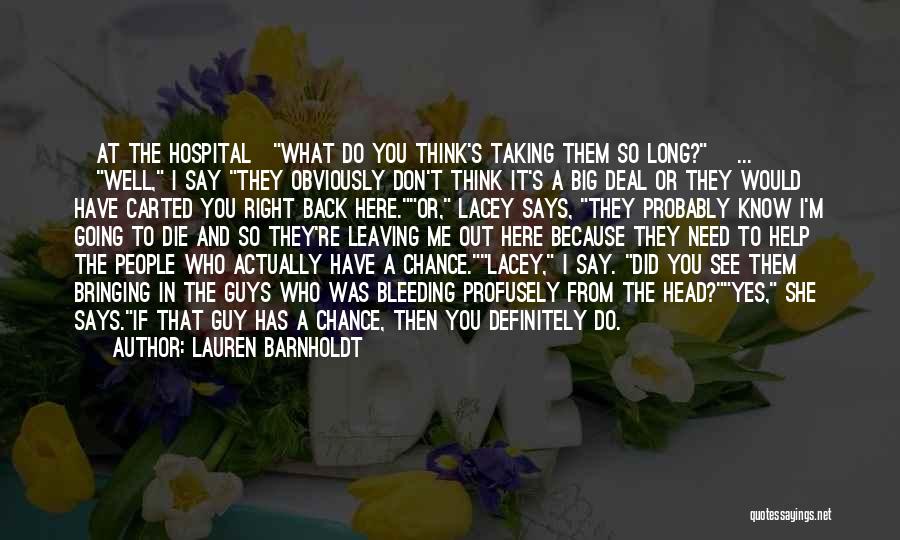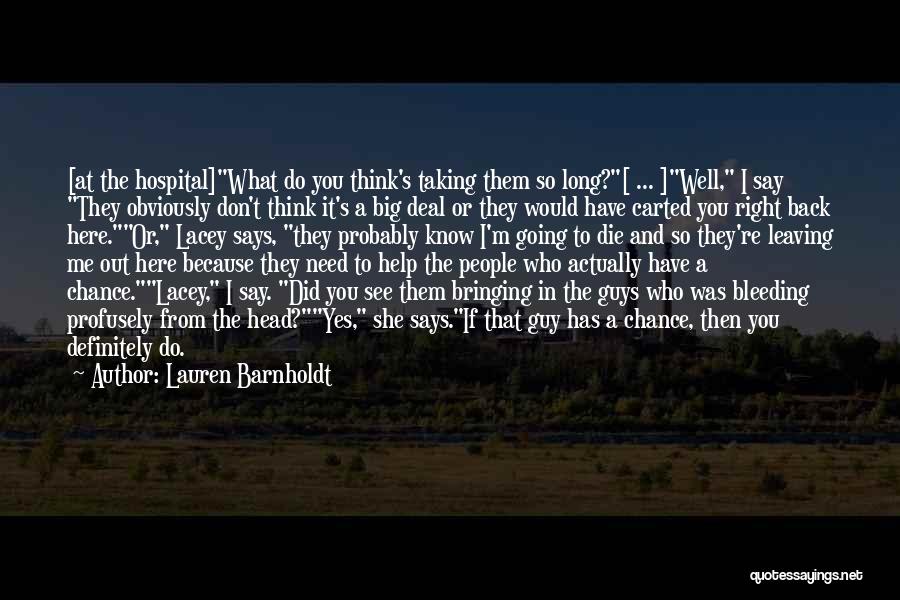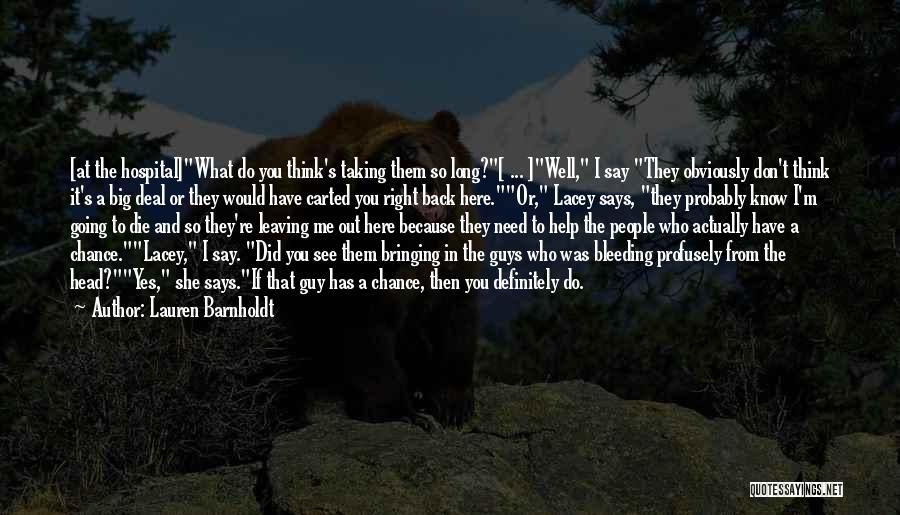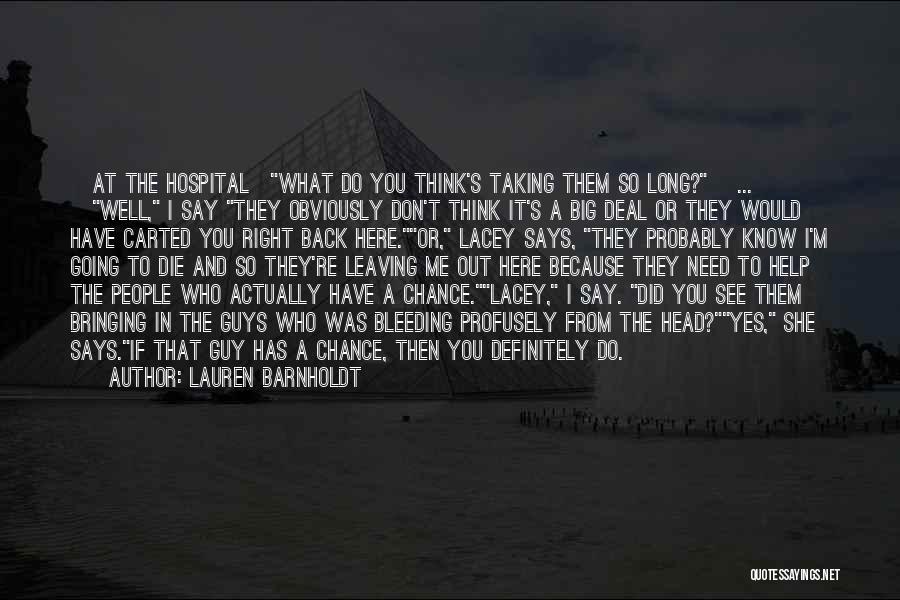 Related Authors
Related Topics