Leigh Bardugo Quotes
As They Approached The Next Stall, The Old Woman Tending To It Looked Up At Matthias With Suspicious Eyes. Nina Nodded Encouragingly At Him.
Matthias Smiled Broadly And Boomed In A Singsong Voice, "Hello, Little Friend!"
The Woman Went From Wary To Baffled. Nina Decided To Call It An Improvement.
"And How Are You Today?" Matthias Asked.
"Pardon?" The Woman Said.
"Nothing," Nina Said In Ravkan. "He Was Saying How Beautifully The Ravkan Women Age."
The Woman Gave A Gap-toothed Grin And Ran Her Eyes Up And Down Matthias In An Appraising Fashion. "Always Had A Taste For Fjerdans. Ask Him If He Wants To Play Princess And Barbarian," She Said With A Cackle.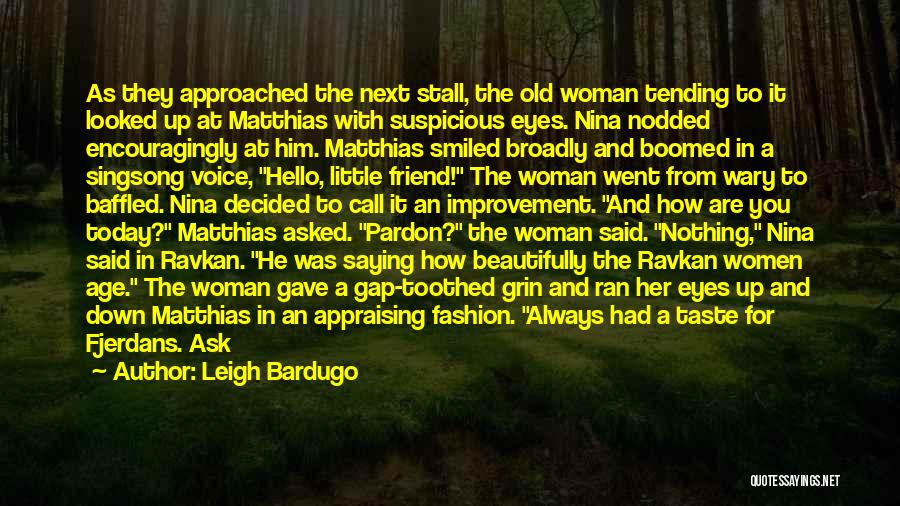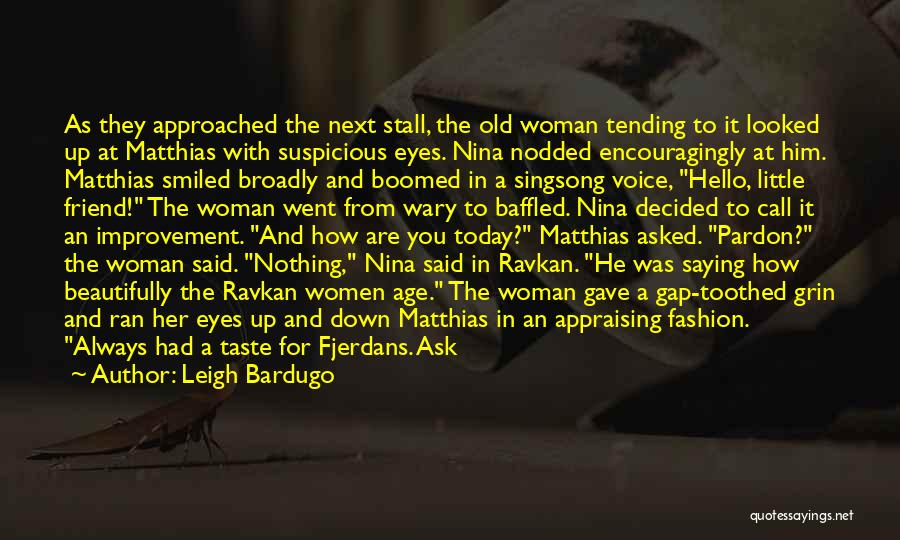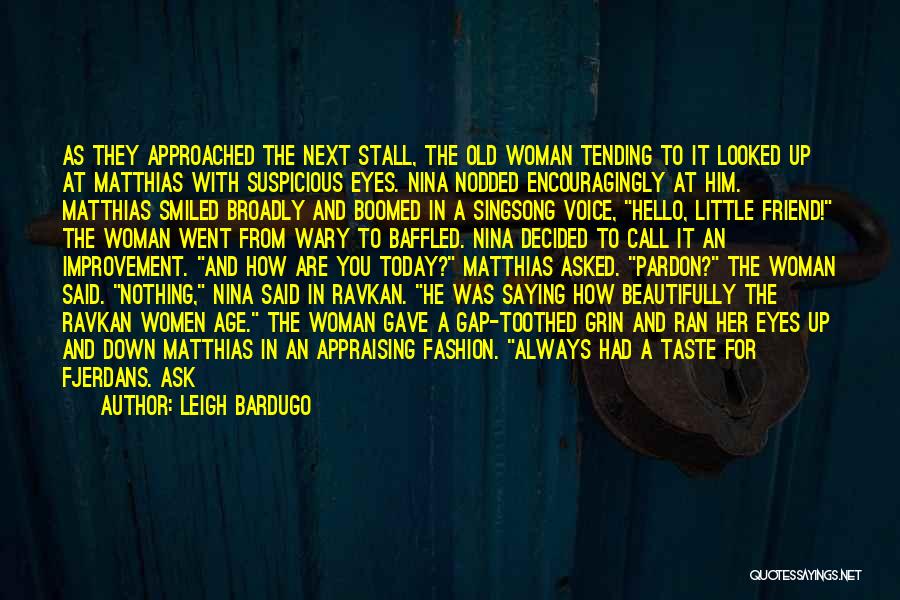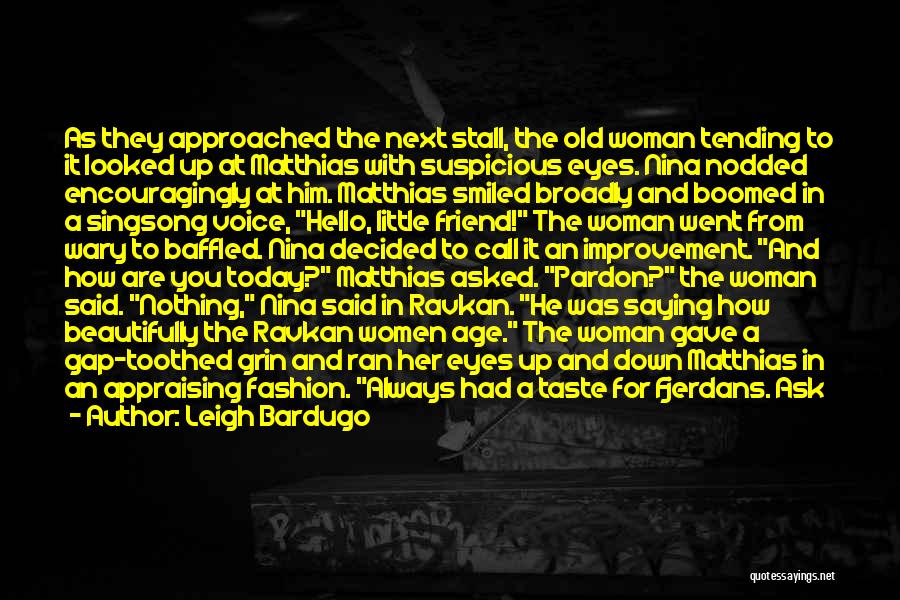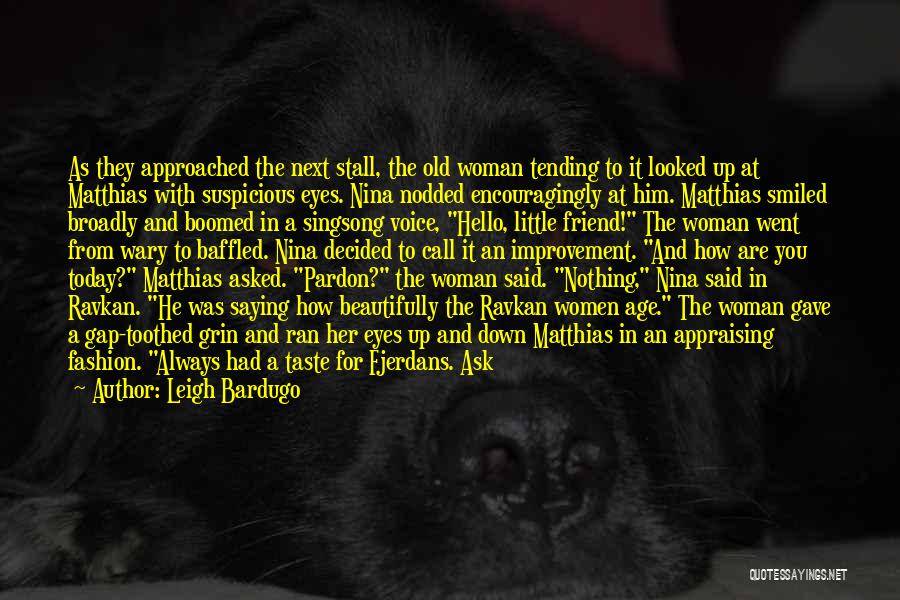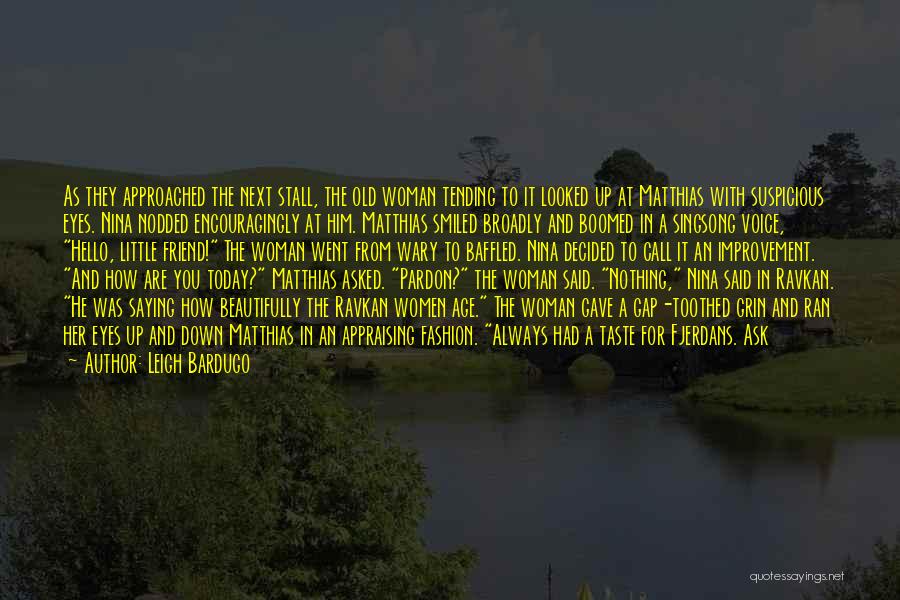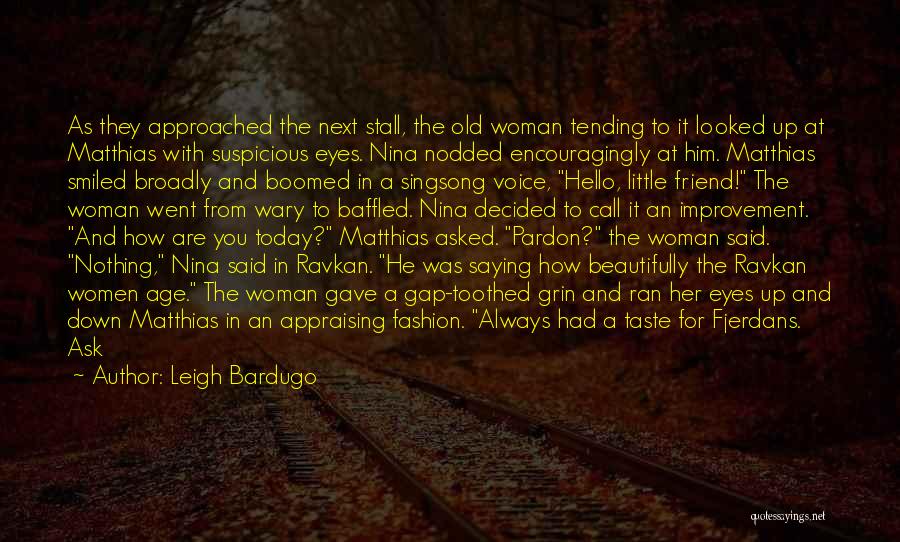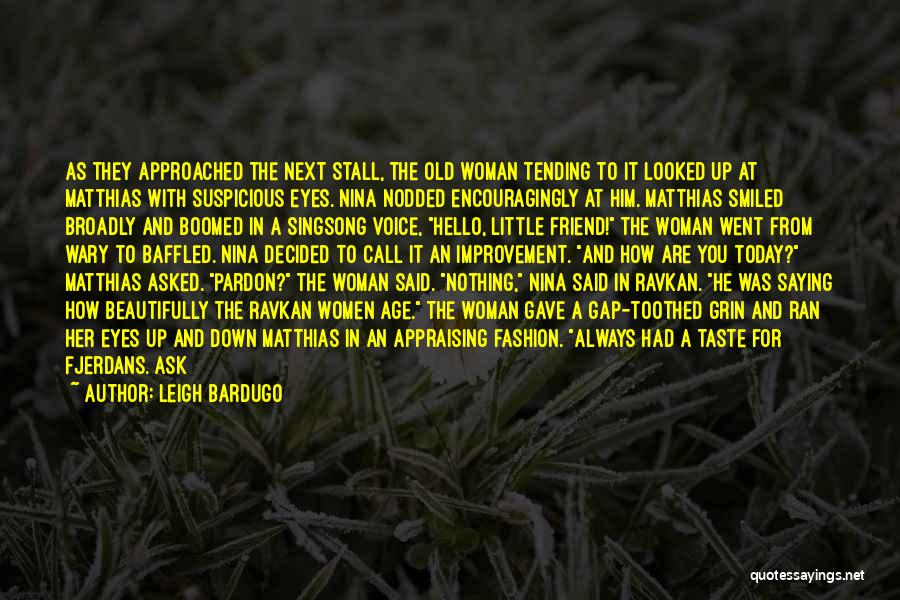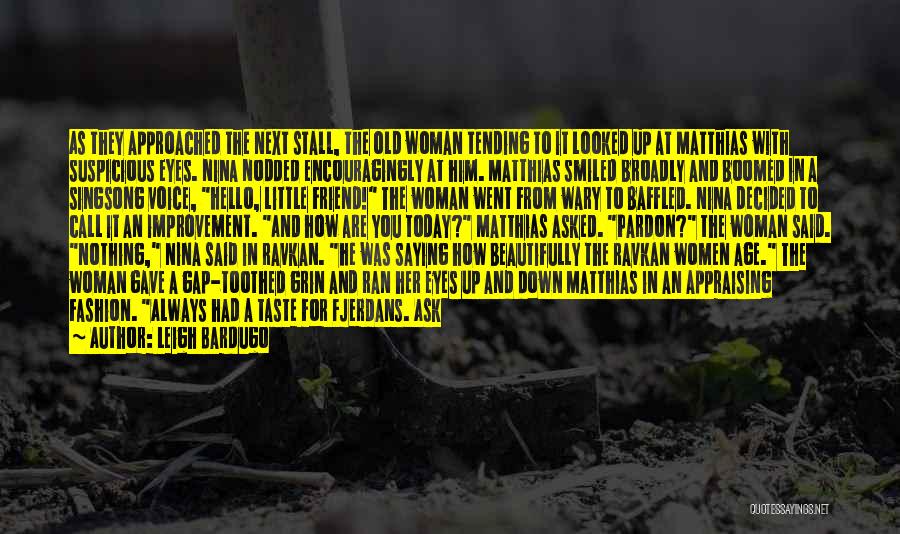 Related Authors
Related Topics