Cecelia Ahern Quotes
As Long As You're Around, Your Life Is Too. So Just As You Shower Love And Affection And Attention On The Husbands, Wives, Parents, Children And Forever Friends Who Surround You, You Have To Do So Equally With Your Life, Because It's Yours, It's You, And It's Always There Rooting For You, Cheering You On, Even When You Feel Like You Can't Do It. I Gave Up On My Life For A While, But What I've Learned Is That Even When That Happens And Especially When That Happens, Life Never Gives Up On You. Mine Didn't. And We'll Be There For Each Other Until Those Final Moments When We Will Look At Each Other And Say, 'Thanks For Staying Until The End.'
And That's The Truth.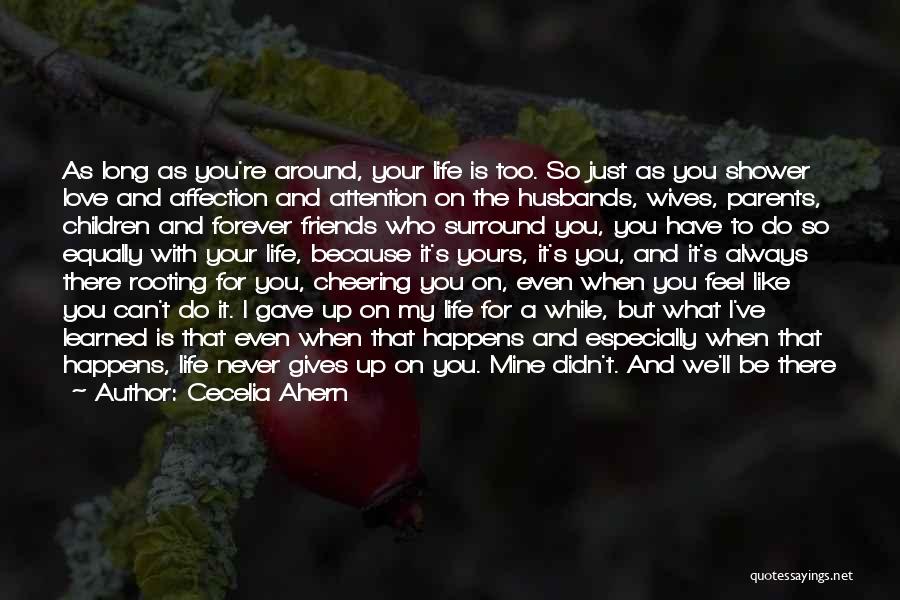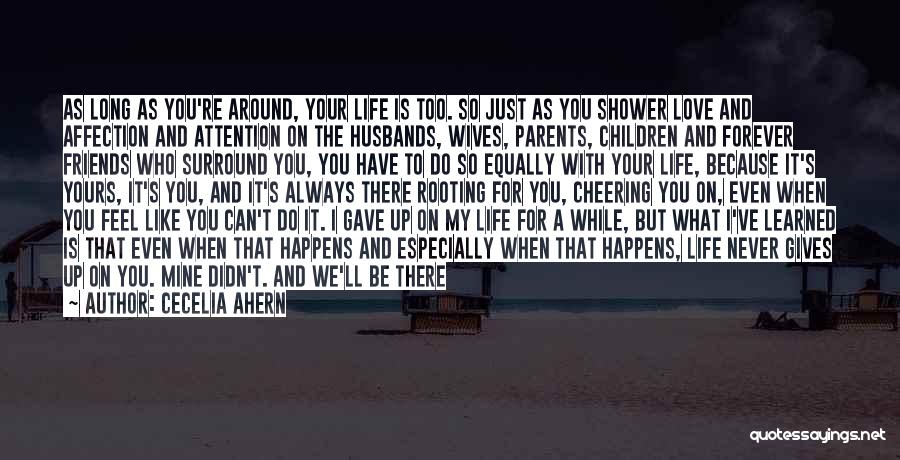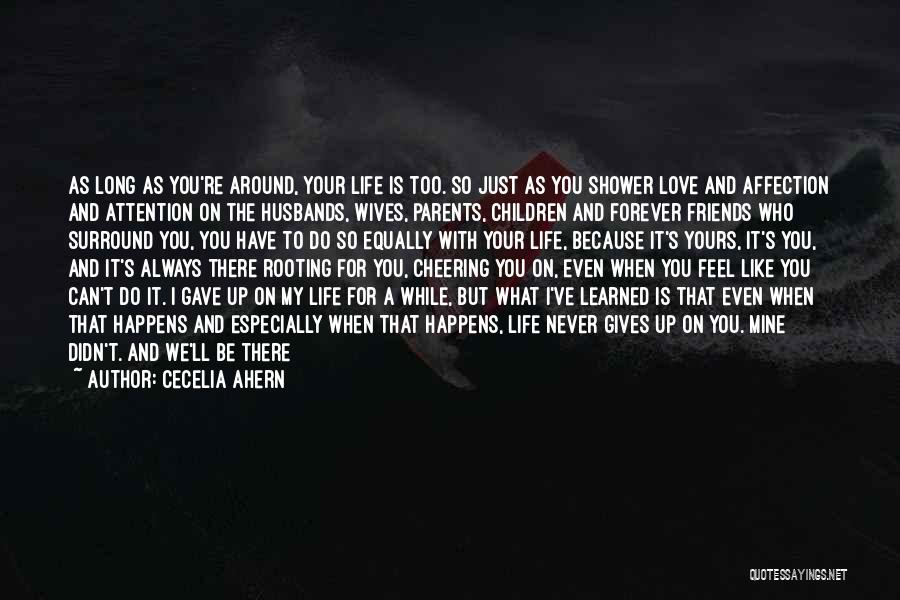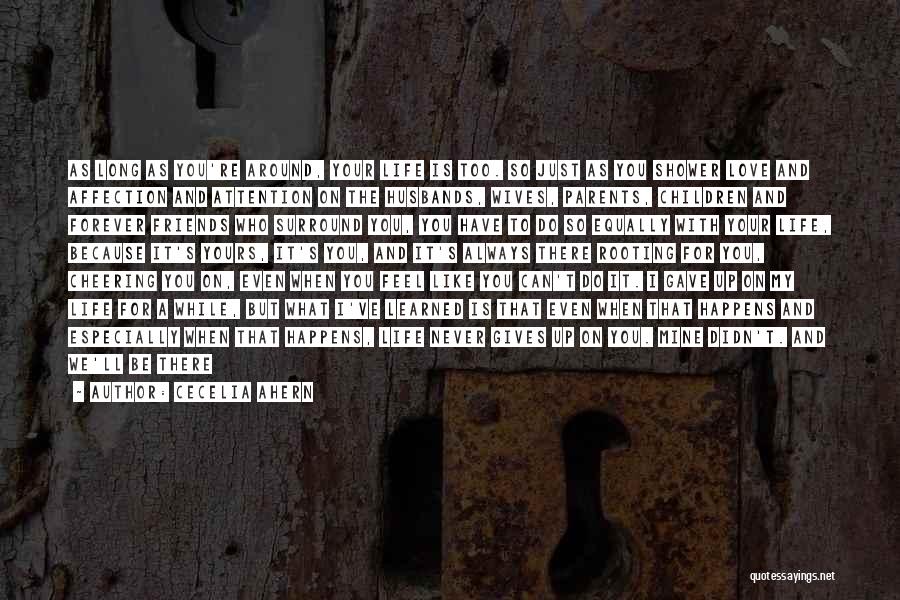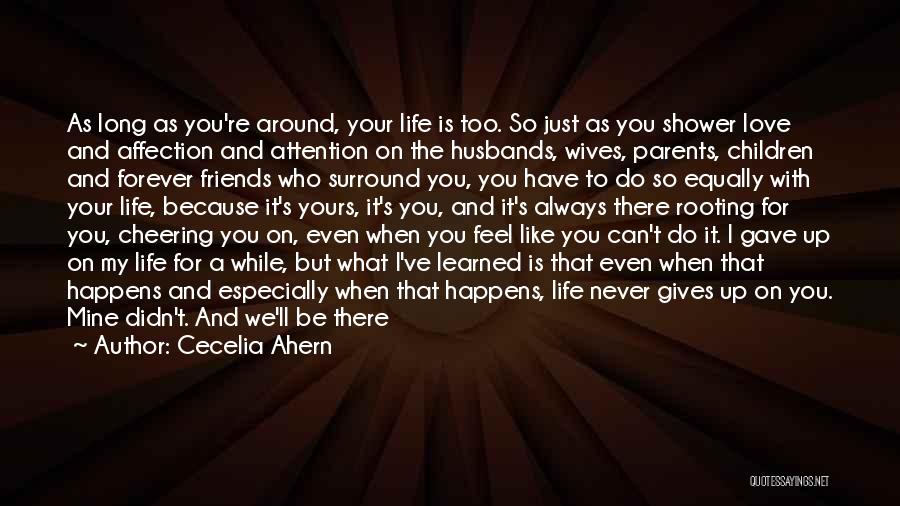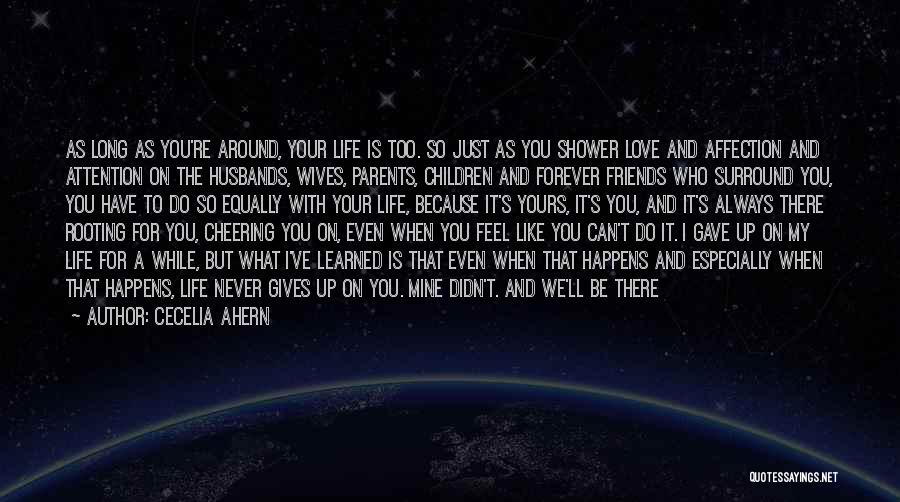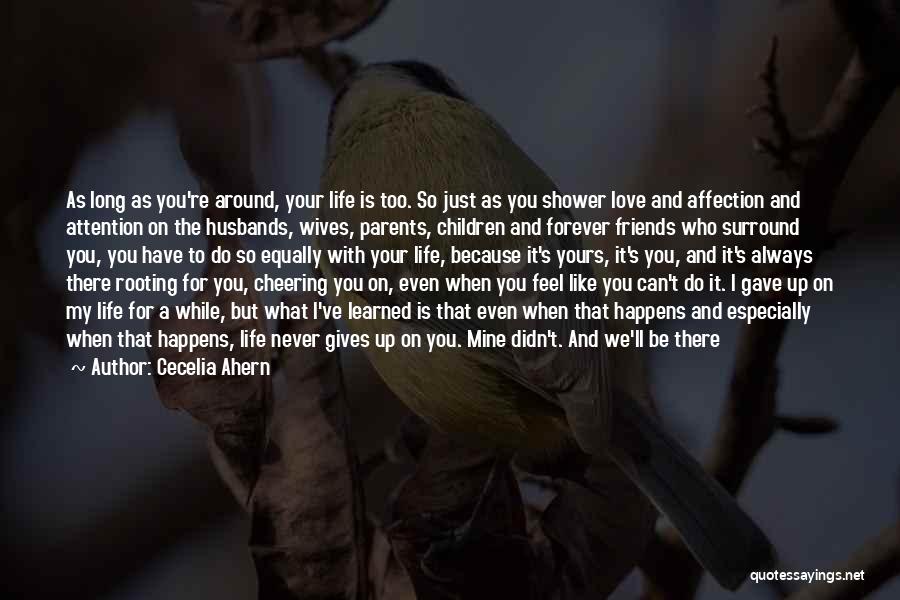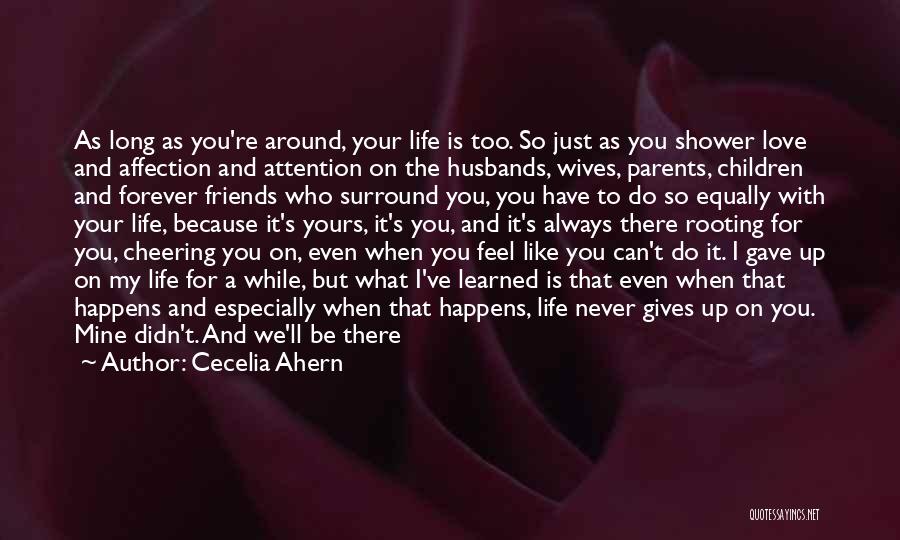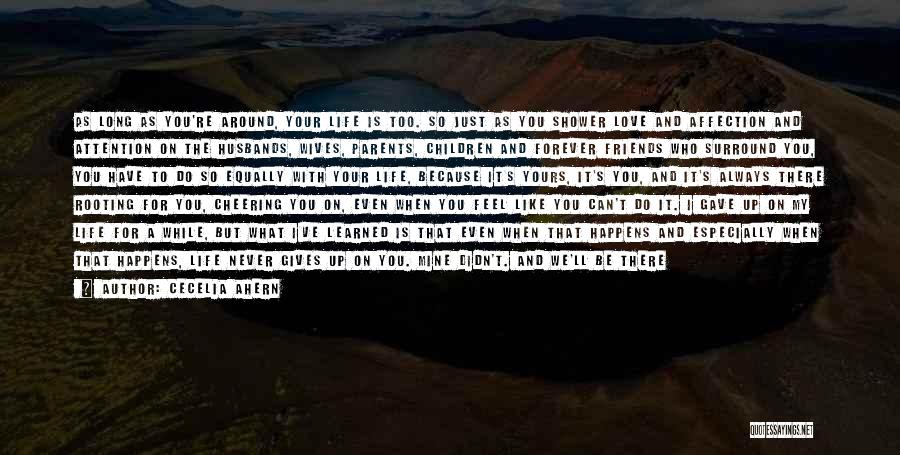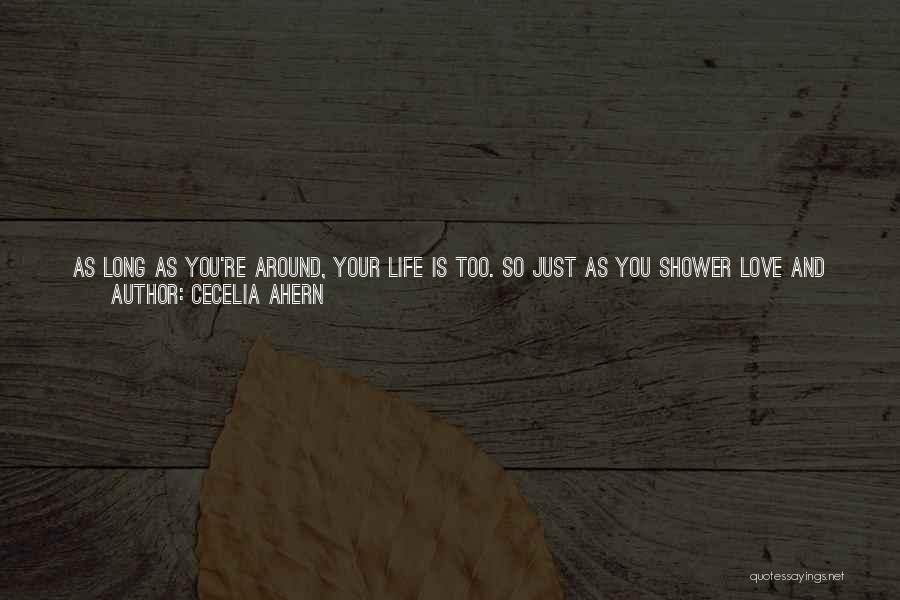 Related Authors
Related Topics