Ally Carter Quotes
And There's A Cop Over There."
"What?" The Boy Said, Glancing At The D.C. Police Officer That Stood At The Corner Of The Street, "You Think That Guys Can Do A Better Job Protecting You Than I Can?"
Actually, I Thought Liz Could Have Done A Better Job "protecting" Me Than He Could, But Instead I Said, "No, I Think If You Don't Leave Me Alone, I Can Scream And That Cop Will Arrest You."
Somehow The Boy Seemed To Know It Was A Joke ...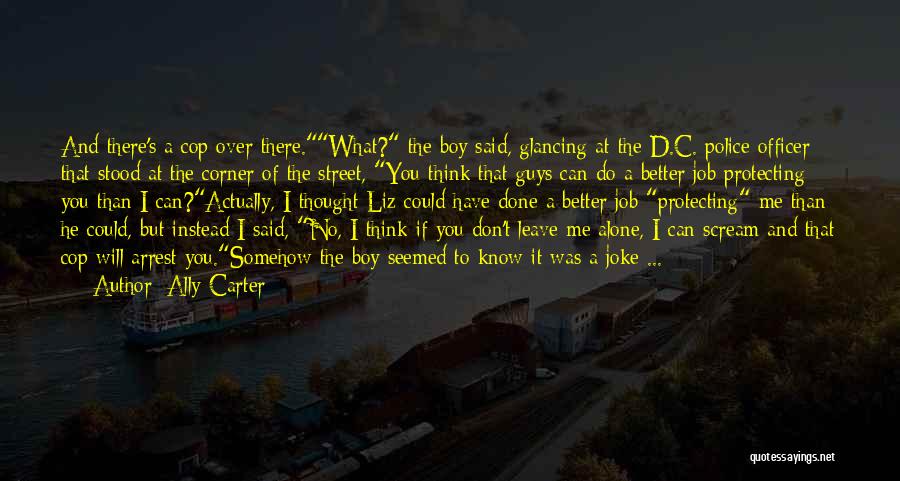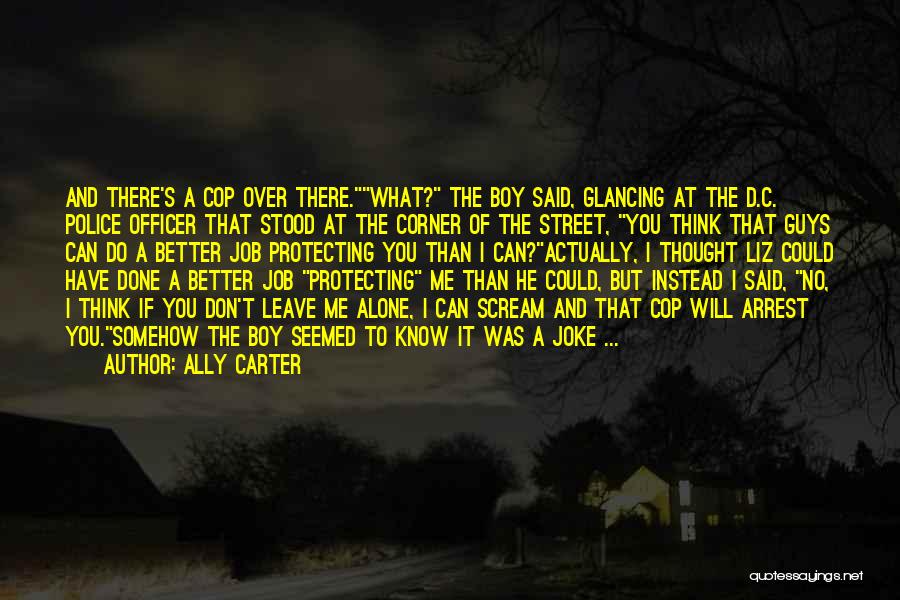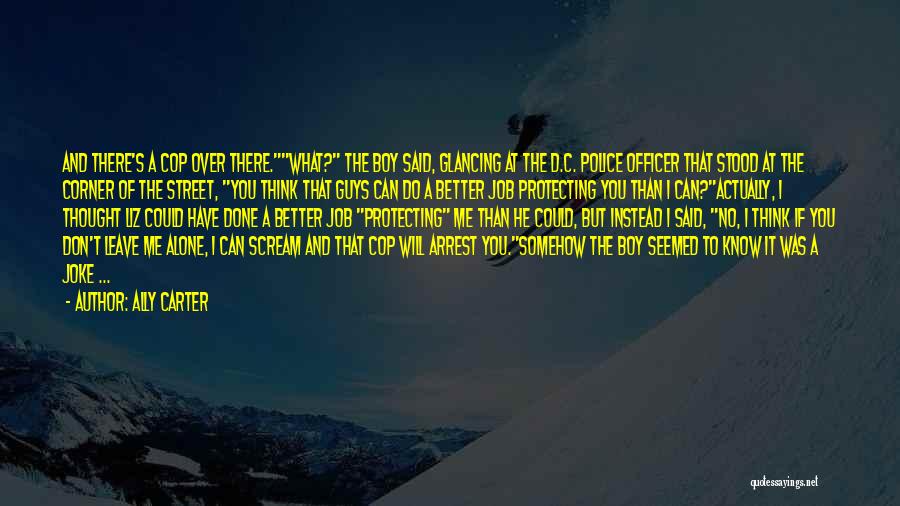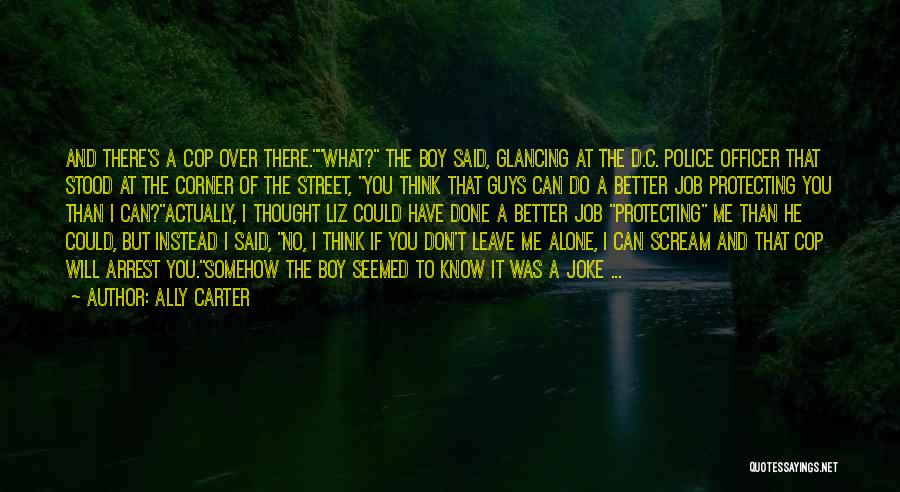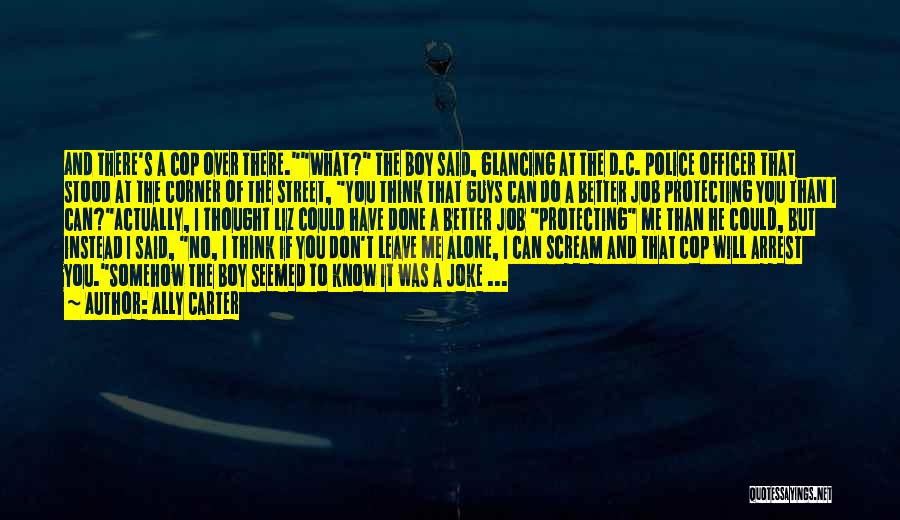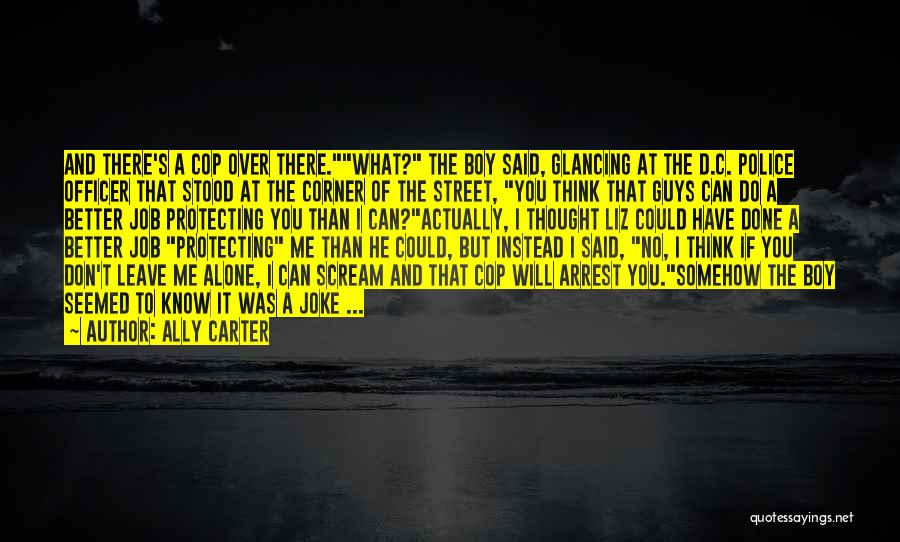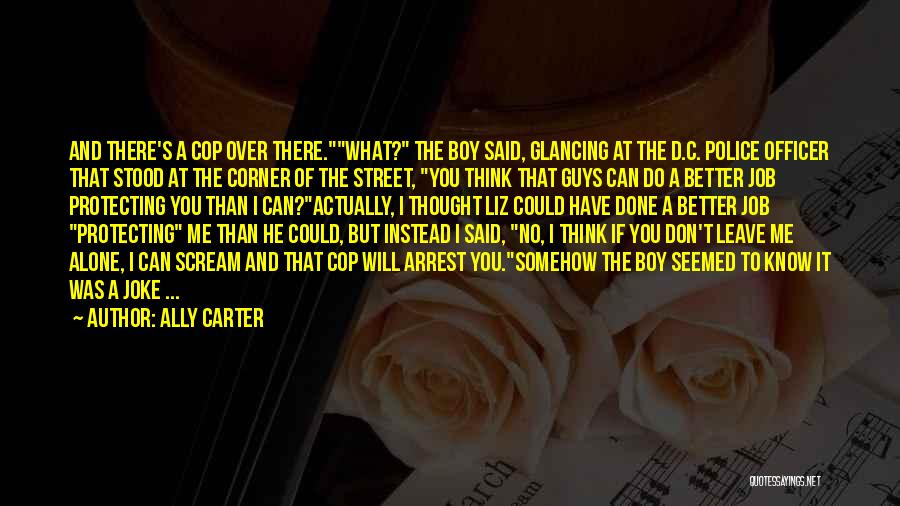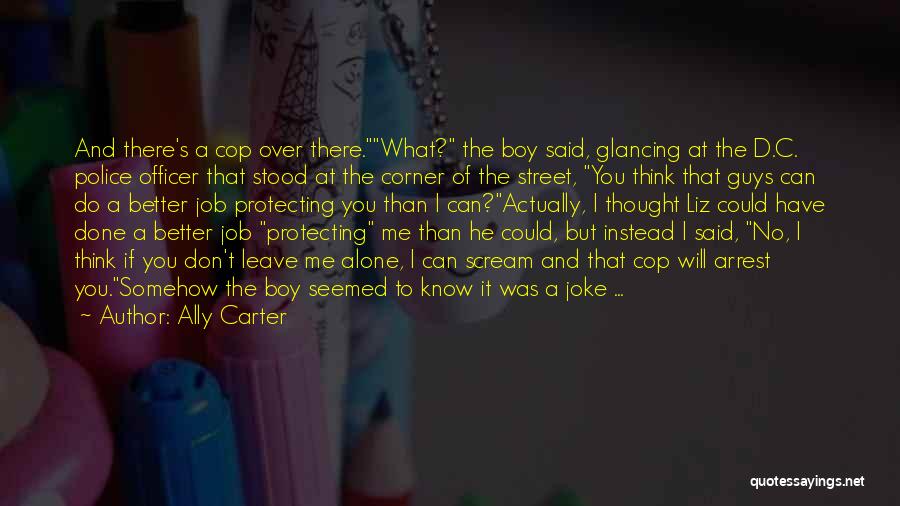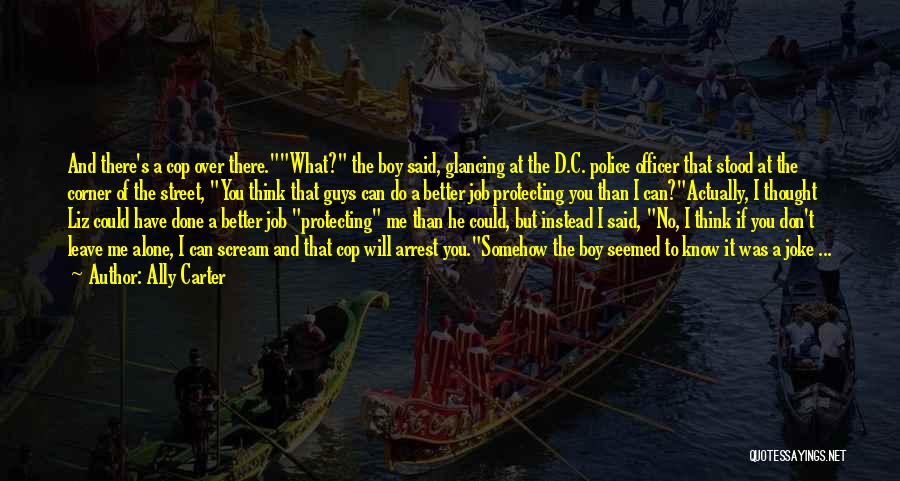 Related Authors
Related Topics