Rae Carson Quotes
And Belen?"
"Yes, Your Majesty?"
Maybe I Do Want To Talk About Him. A Little. "Humberto Would Be Proud Of You, Too. He Always Believed You'd Come Back To Us." Saying His Name Aloud Doesn't Hurt As Much As I Thought It Would. Humberto, I Practice Silently. Humberto.
A Soft Catch Of Breath. Then: "He Had A Way Of Believing In People Long Before They Believed In Themselves, Didn't He?"
The Entrance To My Tent Flaps Closes, And He Is Gone.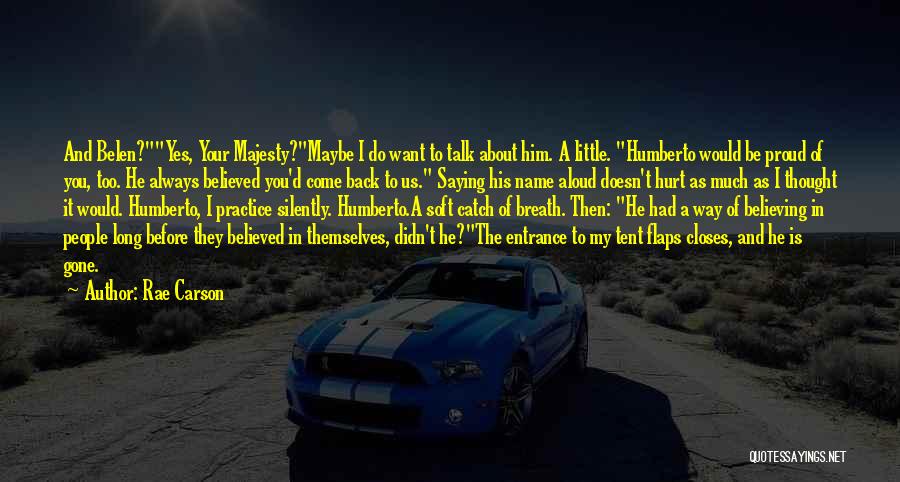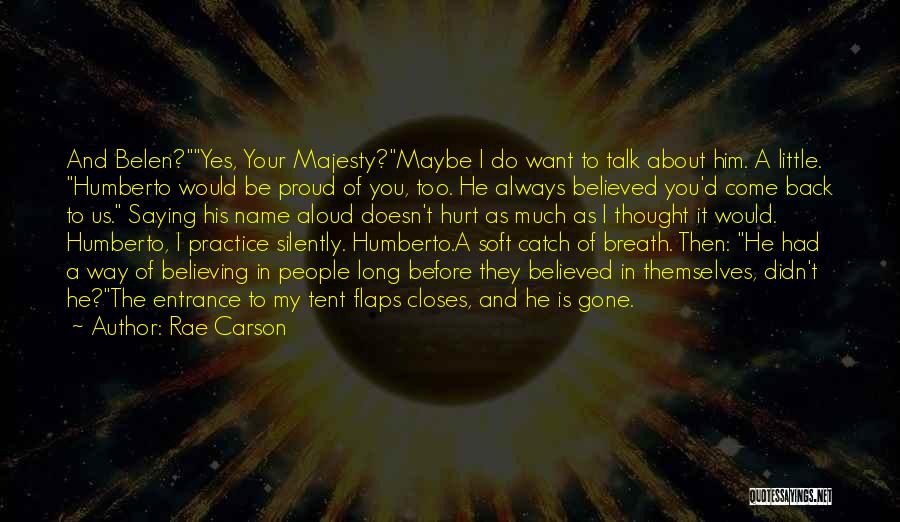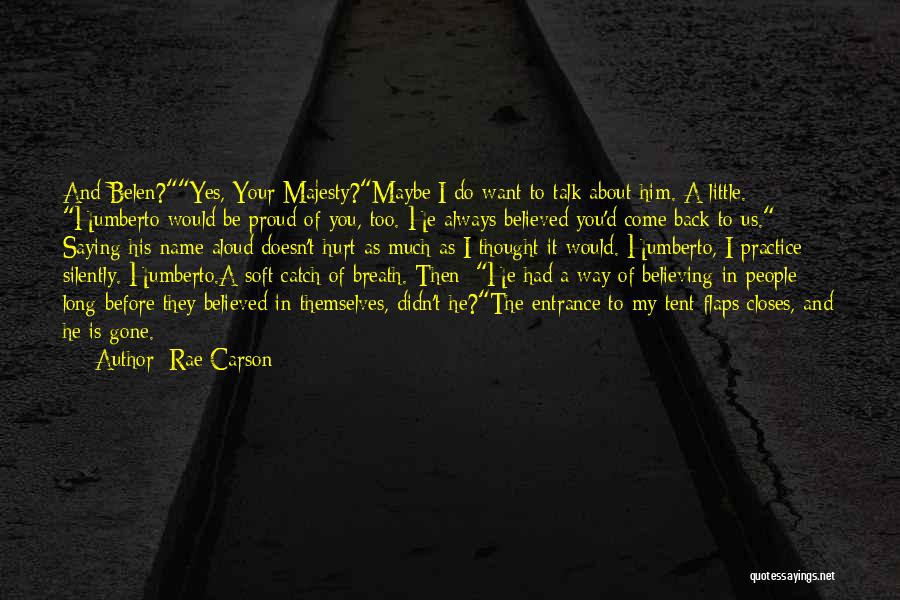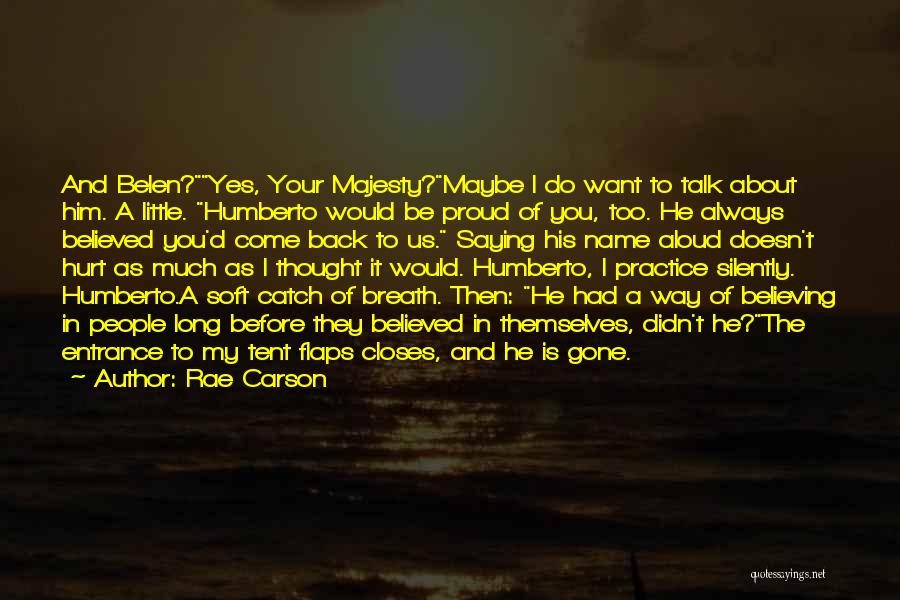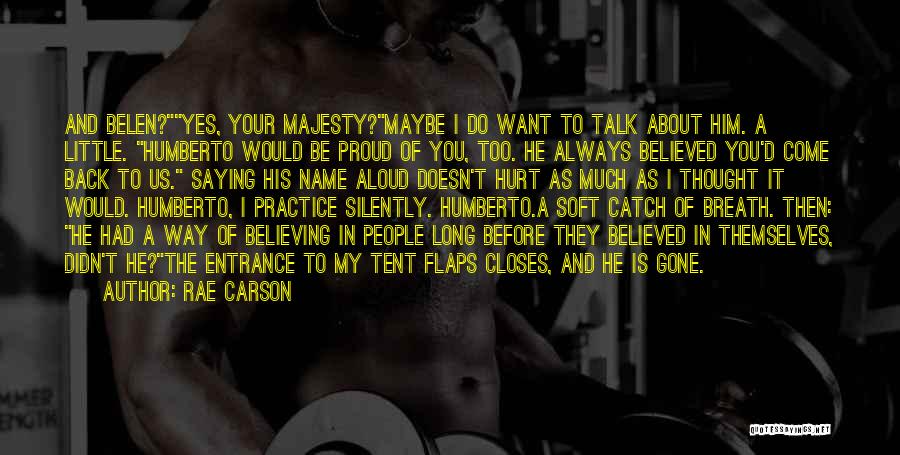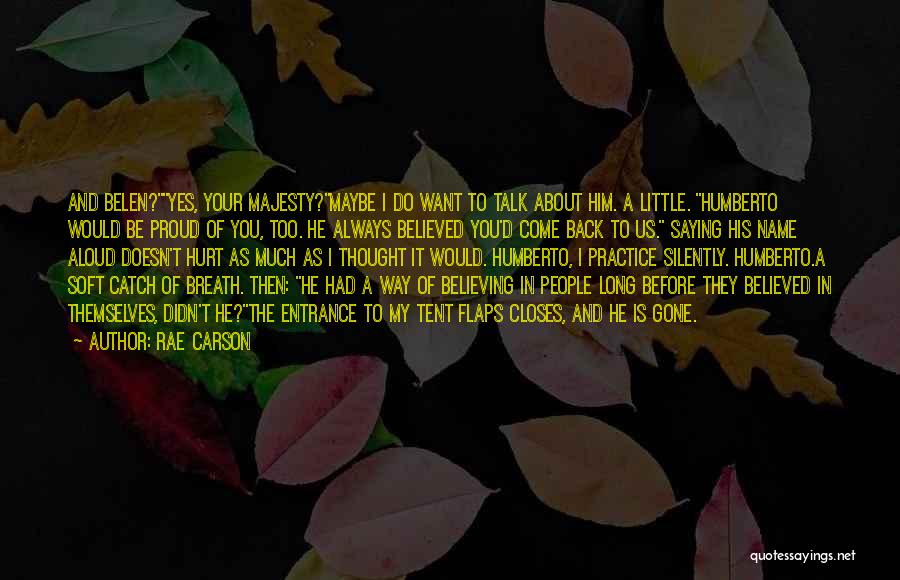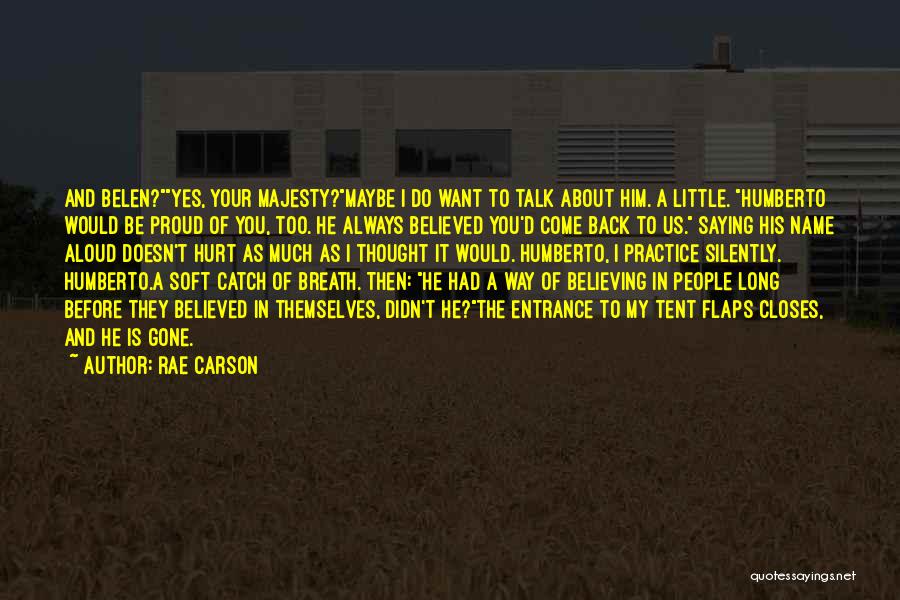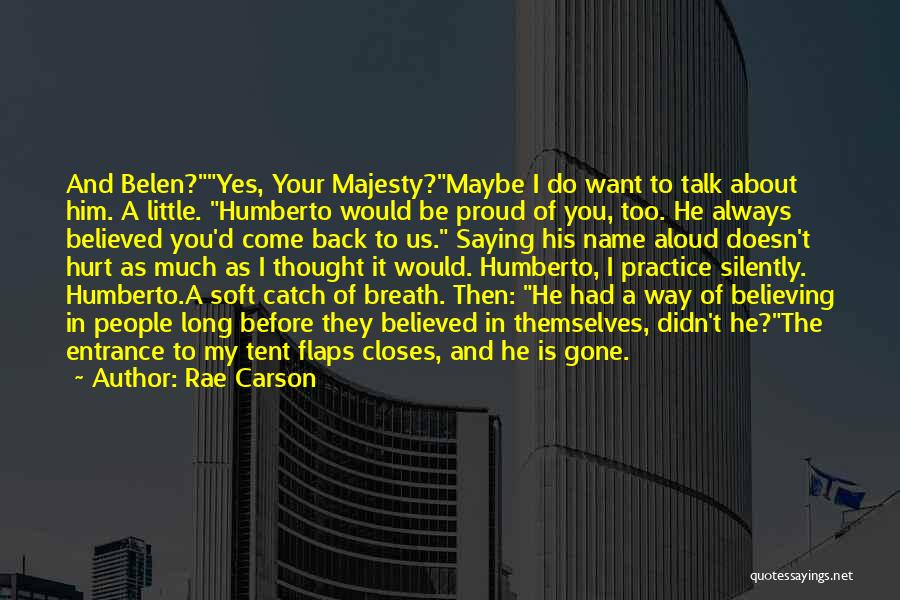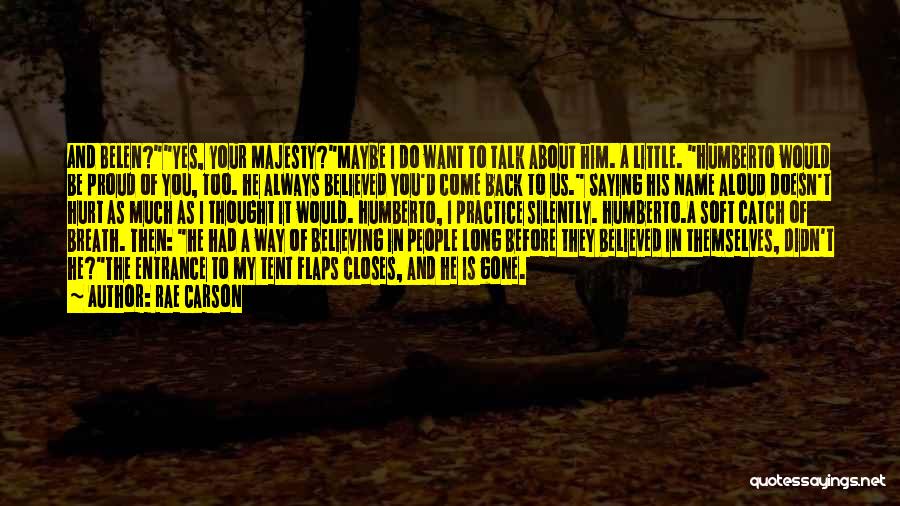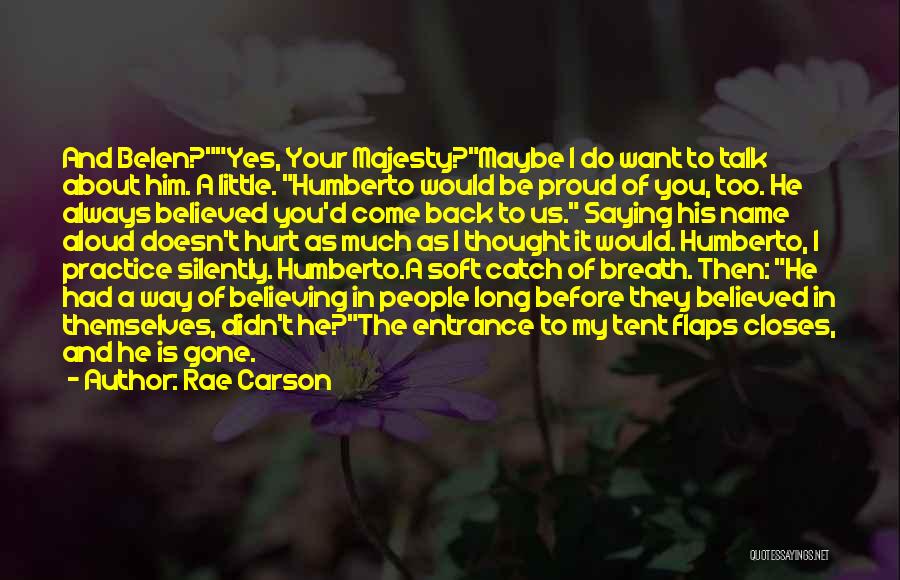 Related Authors
Related Topics