Jacques Yonnet Quotes
An Historian Is A Kind Detective In Search Of The Fact - Remote Or Otherwise - That Brings To A Set Of Events Apparently Unconnected With Each Other, The Link That Unites Them, Their Justification, Their Logic.

You Cannot Imagine What Great Delights This Profession Affords. It's As If, In Every Incunablum, Consumed By Worms And Steeped In Boredom, In Every Inarticulate Scrawl, In Every Collection Of Forgotten Chronicles, There Presides A Mischievous Sprite, Winking At You, Who At The Appropriate Time Confers On You Your Reward In The Form Of Renewed Wonder.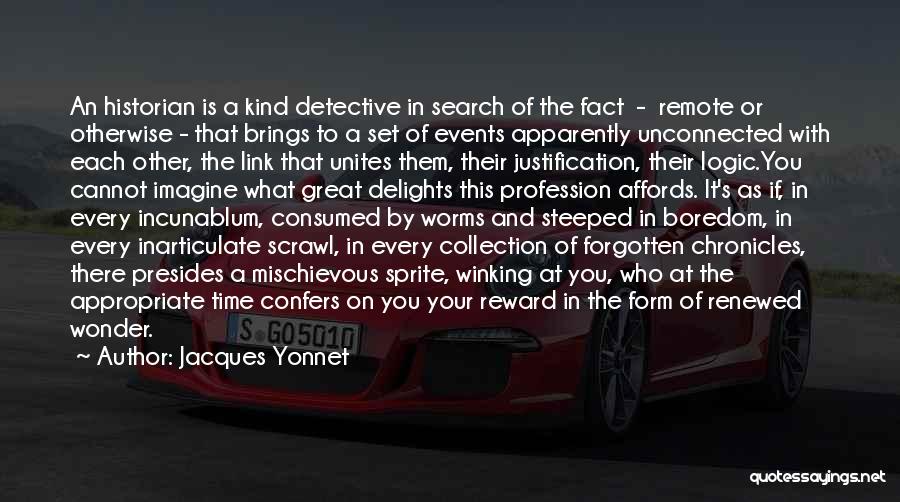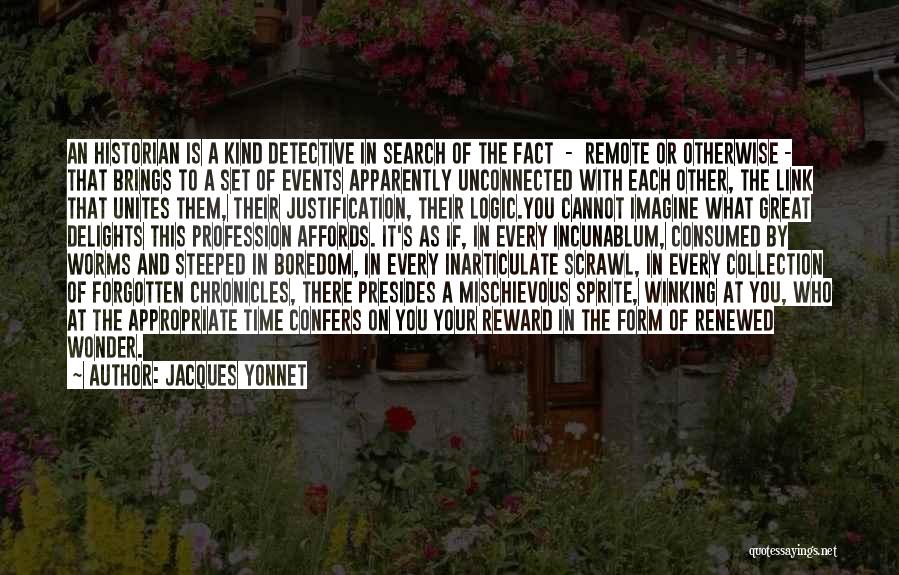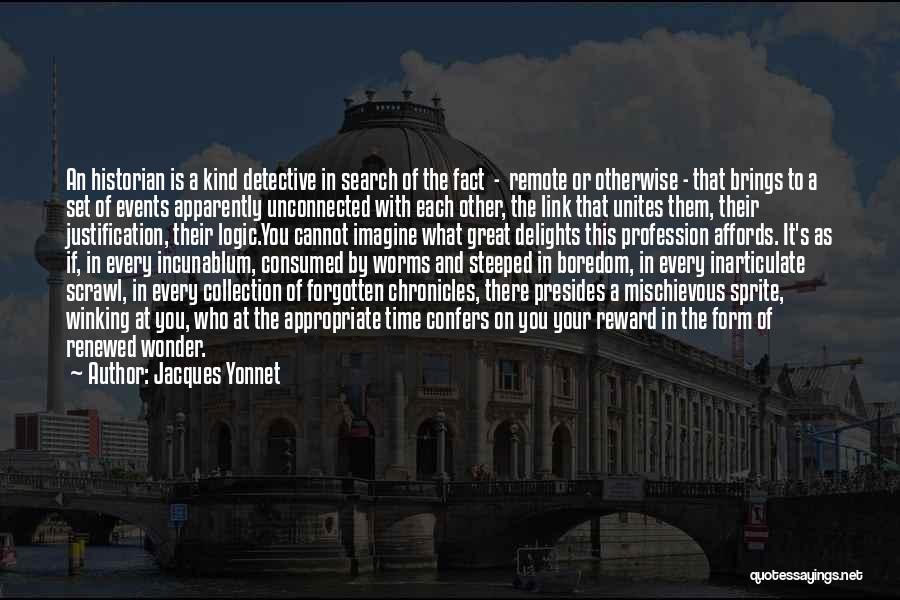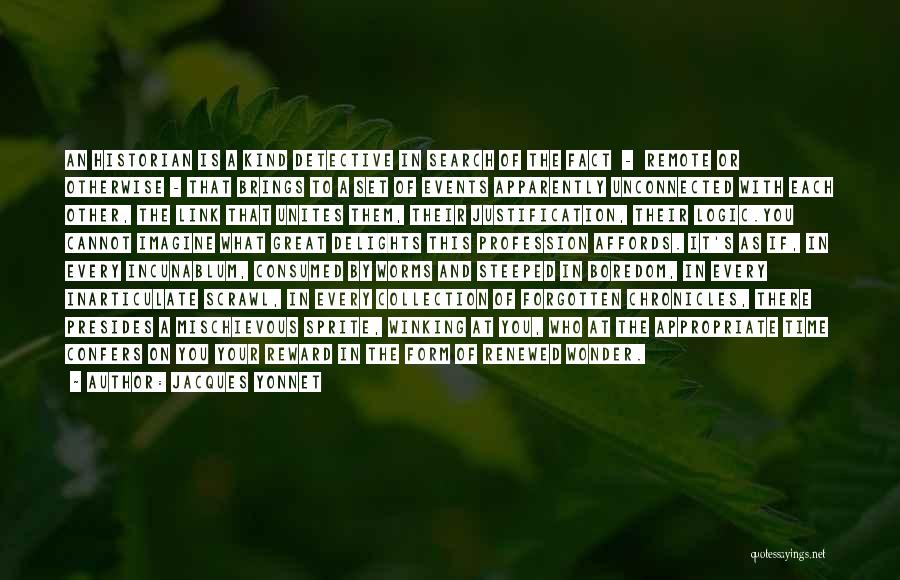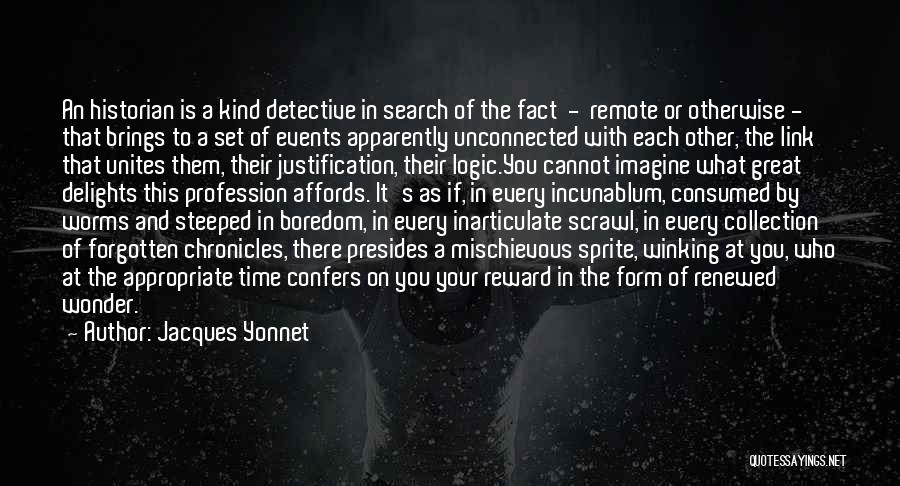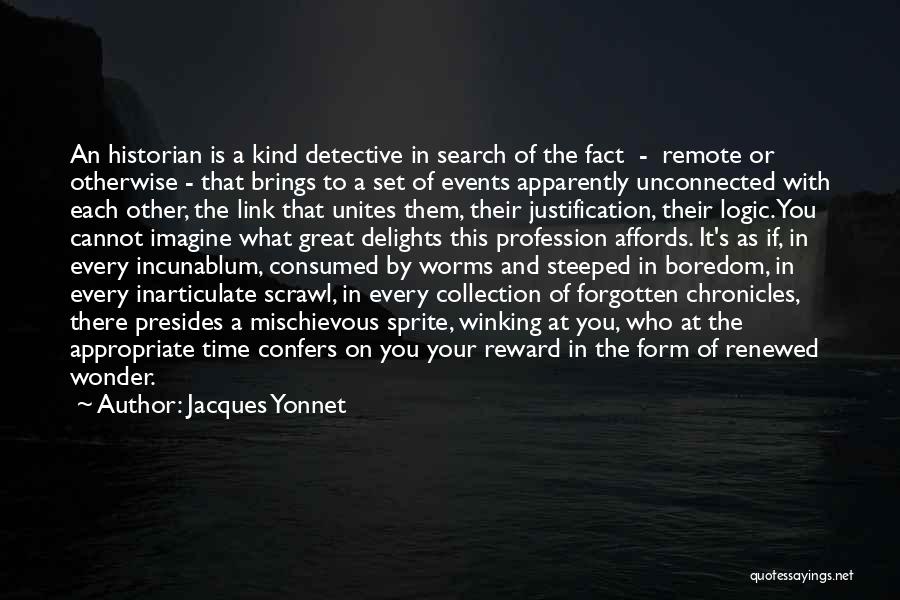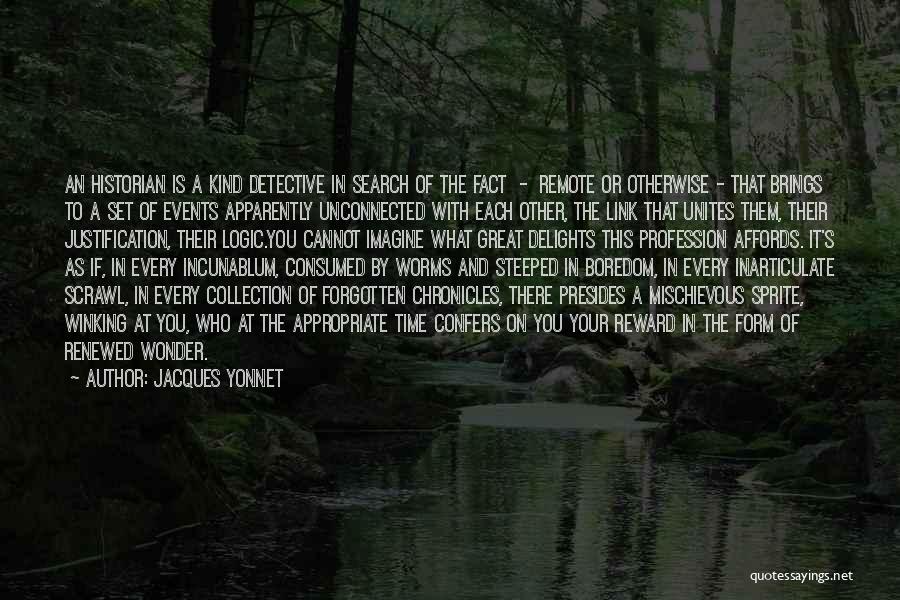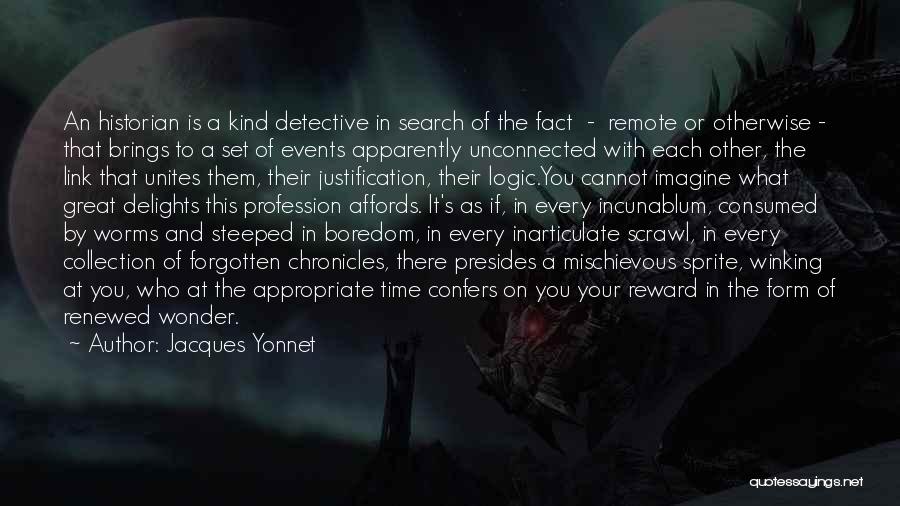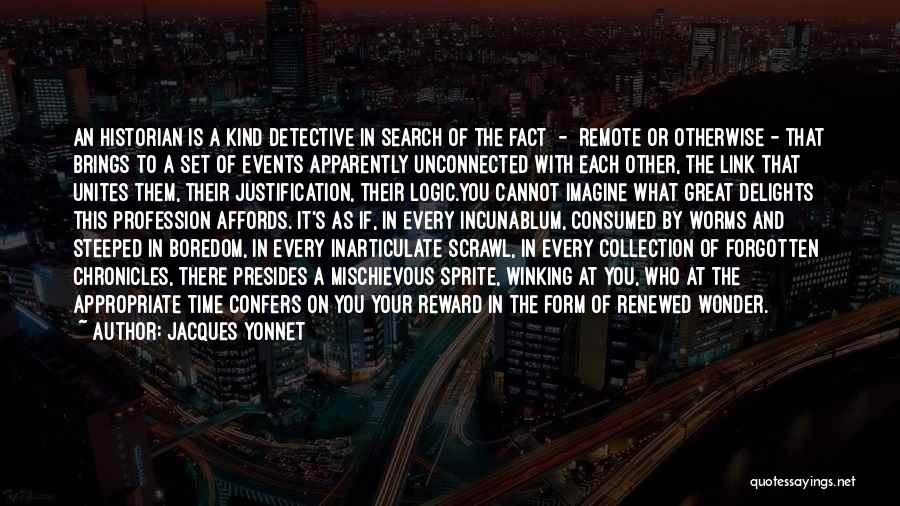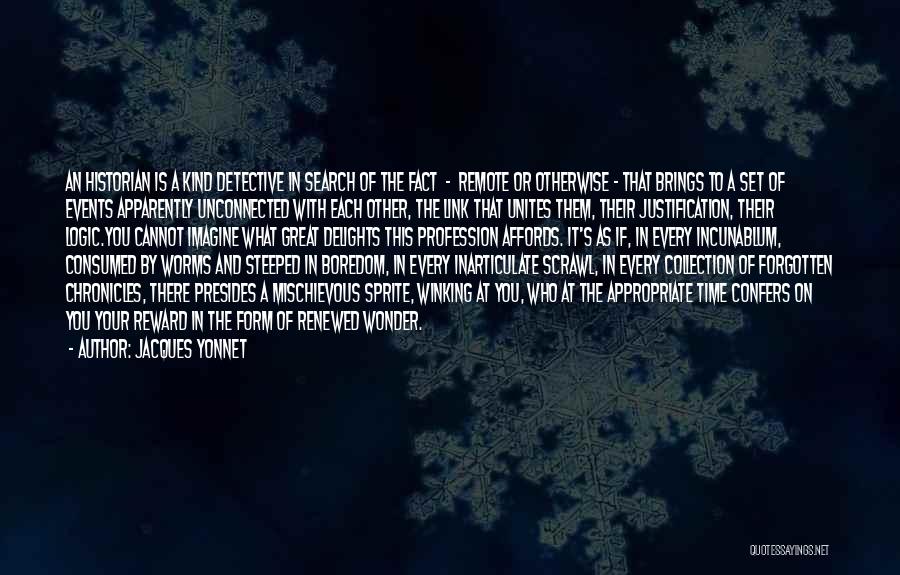 Related Authors
Related Topics