L.A. Weatherly Quotes
Alex Propped Himself Against The Metal Railing Where Willow Had Just Stood. "Okay, Let's Get Something Straight," He Said In Spanish."If You Think I Don't Know You're After My Girfriend, You're Crazy. And If You Try To Put Any Sleazy Moves On Her While You're Here, You're Going To Regret It." Seb's Knapsack Was At His Feet. He Took Out A Pack Of Cigarettes; Tapped Out The Last One And Lit It.Settling Back Against The Door Jamb, He Gave Alex A Considering, Faintly Humorous Look. "Sleazy Moves?" He Repeated. "Don't Worry, I Don't Do Sleazy Moves."
"Let Me Rephrase," Said Alex Coldly "Any Moves, Just Keep Your Hands Off Her.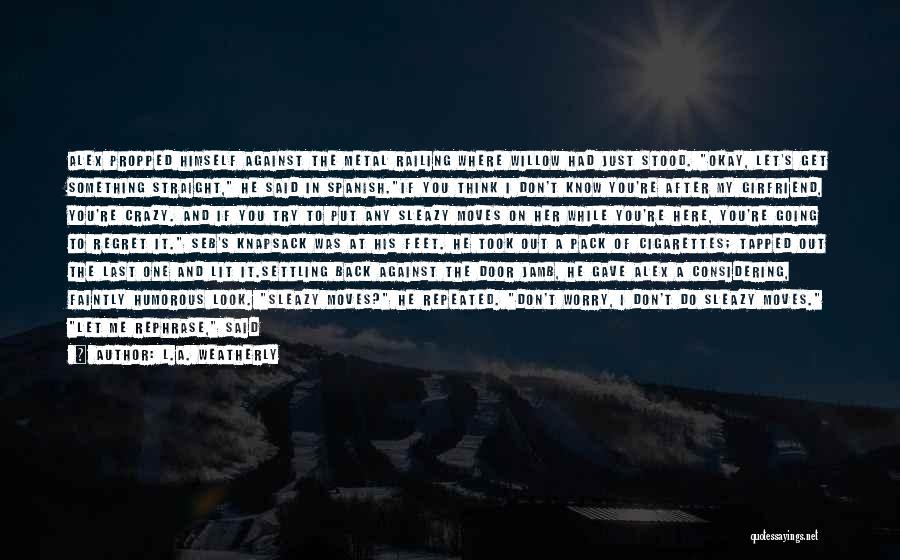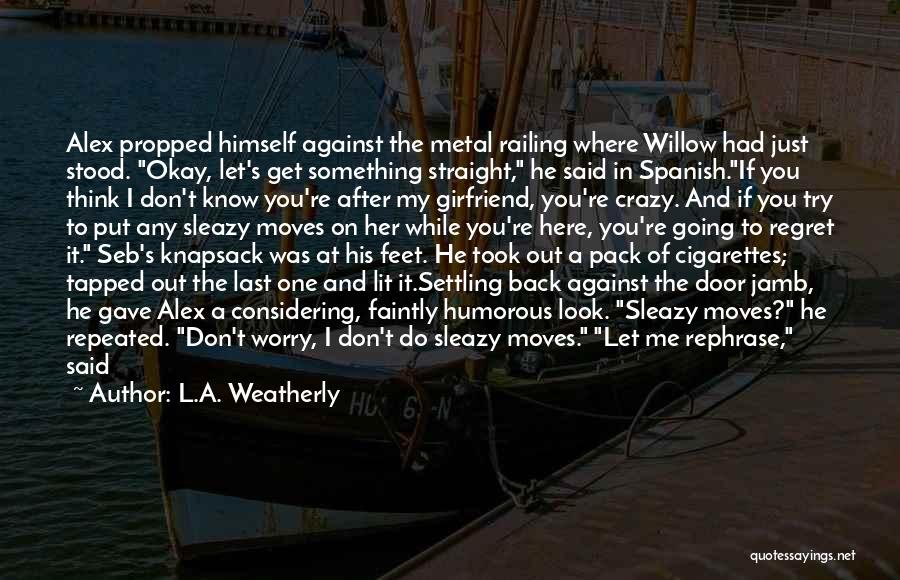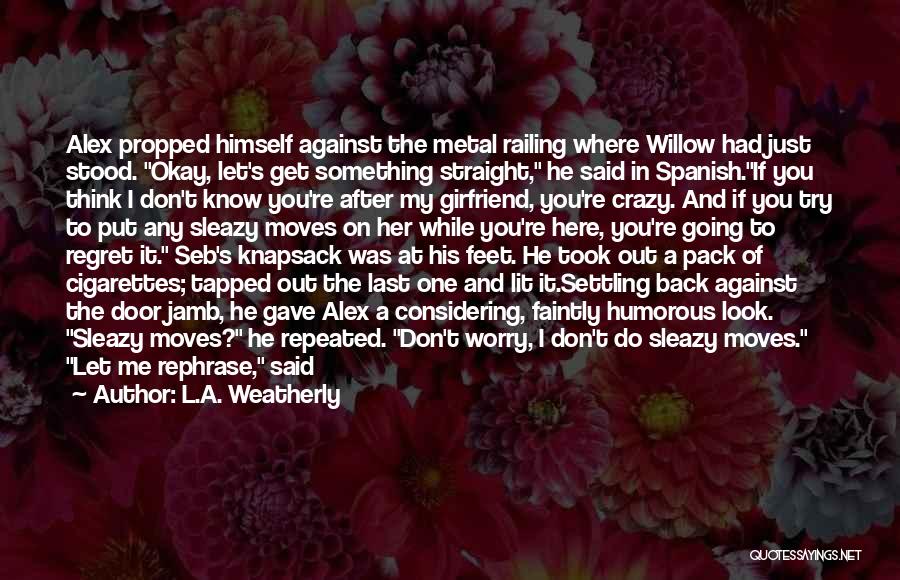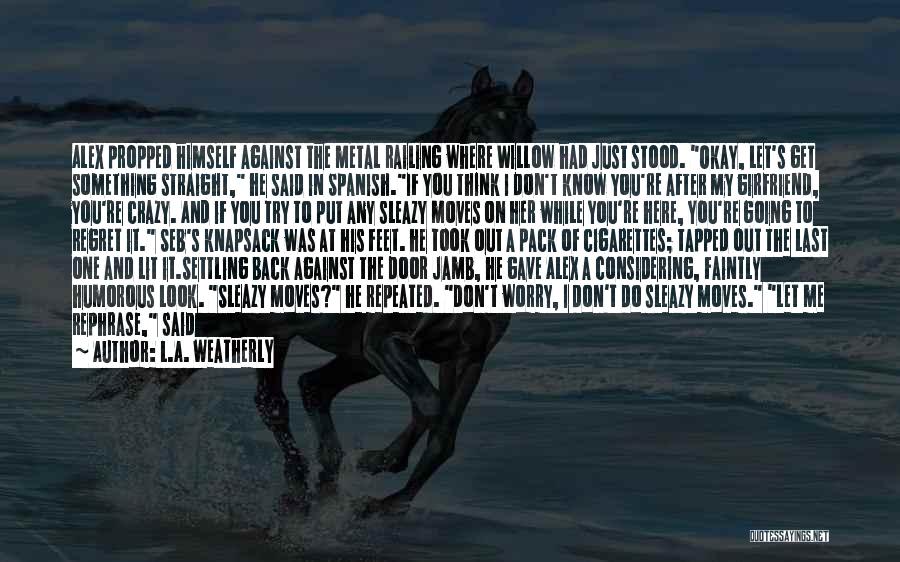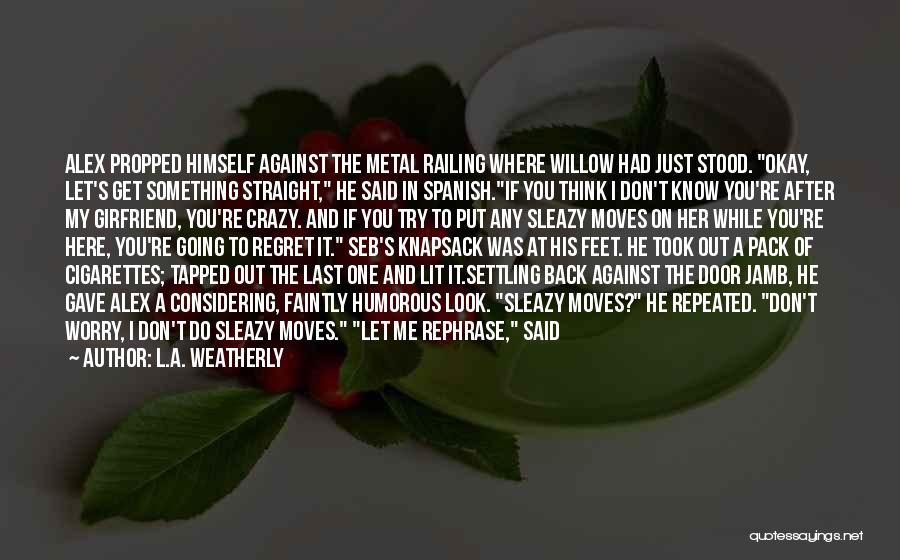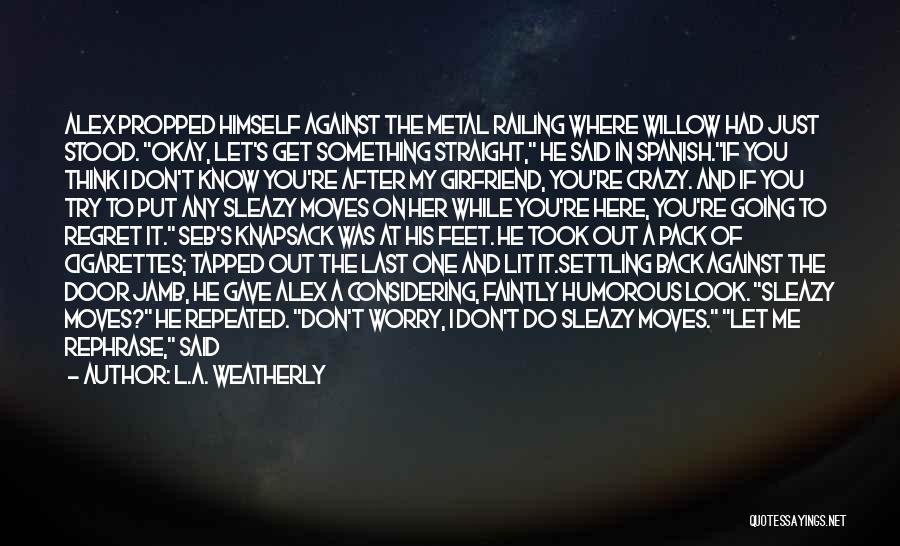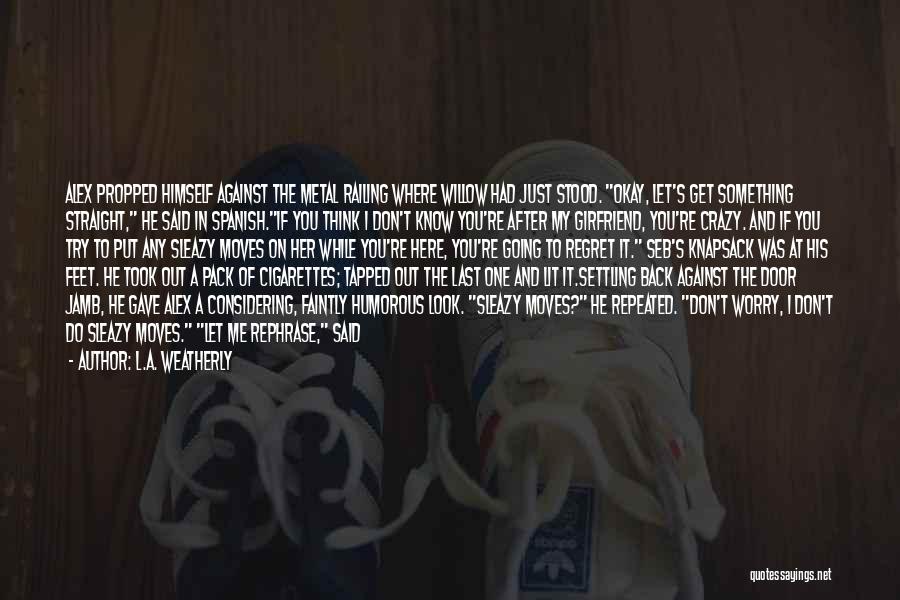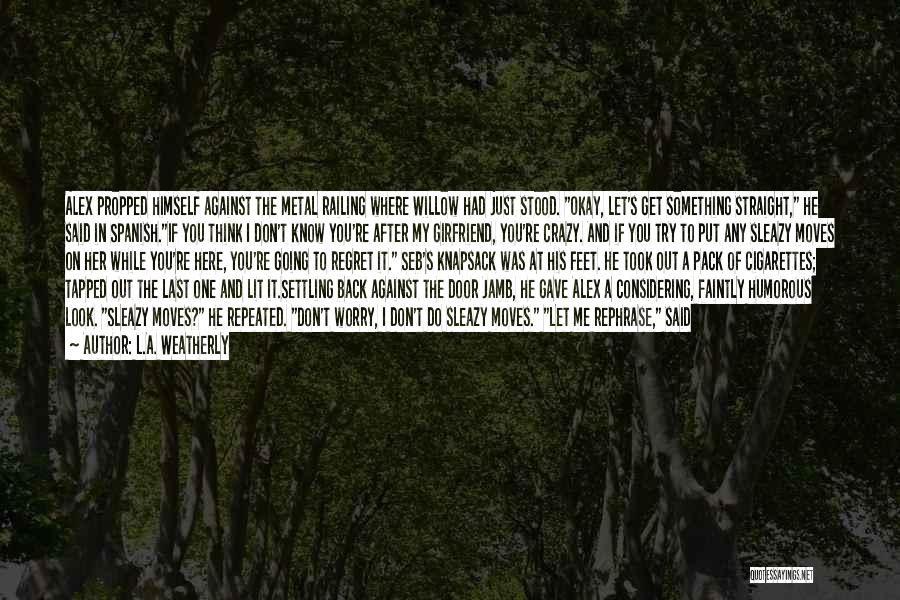 Related Authors
Related Topics