Stacey O'Neale Quotes
After He Left The Planet With His Brothers, He'd Imagined He'd Live Out His Life Alone.
That Was Until He Met Annabelle.
His Memory Lingered Back To The Day He Stepped Into Her Bakery. His Brothers Were Still Unpacking When He Decided To Take A Walk Into Town. The First Time He Saw Her, She Was Placing Muffins Into A Customer's Bag. Even With Her Messy Hair Bun And Stained Pink Apron, She Was Pure Perfection. His Entire Body Warmed When He Got A Backside Peek At Her Pink Tank Top And Itty Bitty Jean Shorts. Before He Knew What Was Happening, He'd Gone Inside And Sat Down In The Same Booth He Sat In Now. And When She Came To The Table To Take His Order, She'd Bit Down On Her Bottom Lip. He'd Known Then Those Lips Would Complicate His Life, But He Had No Idea Just How Much.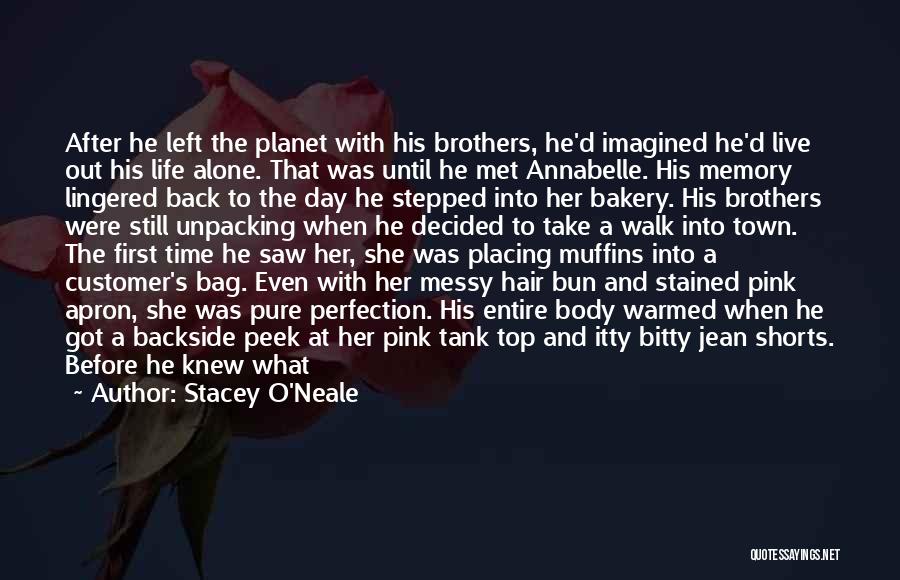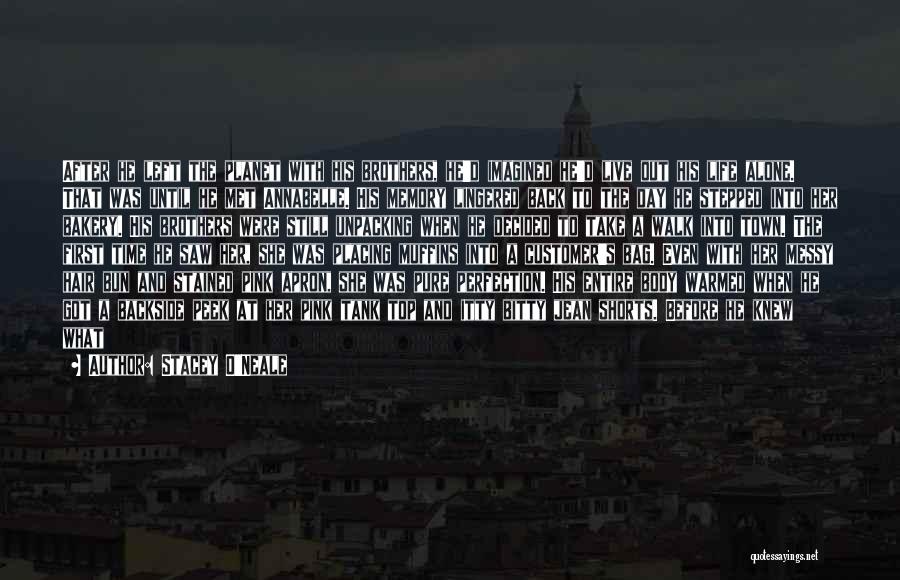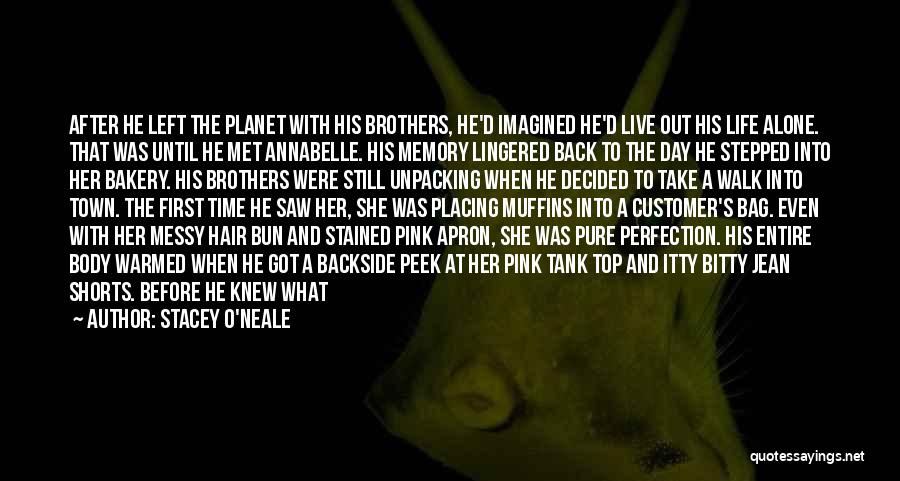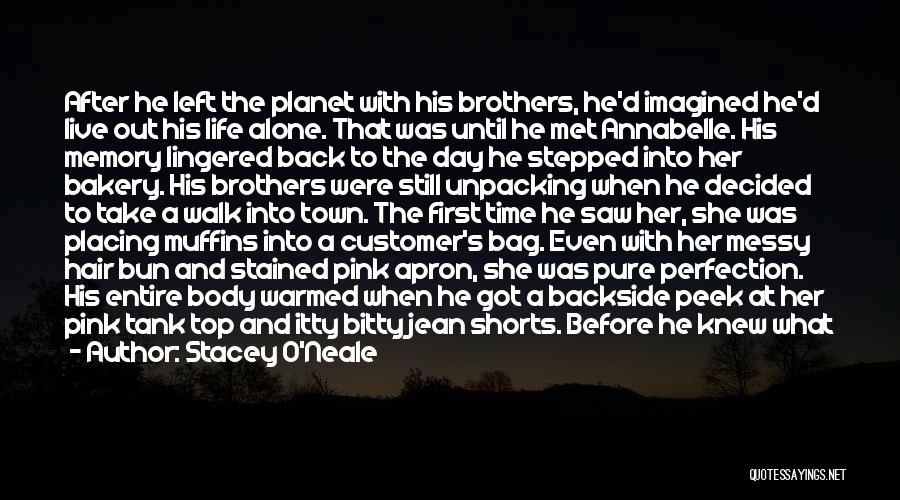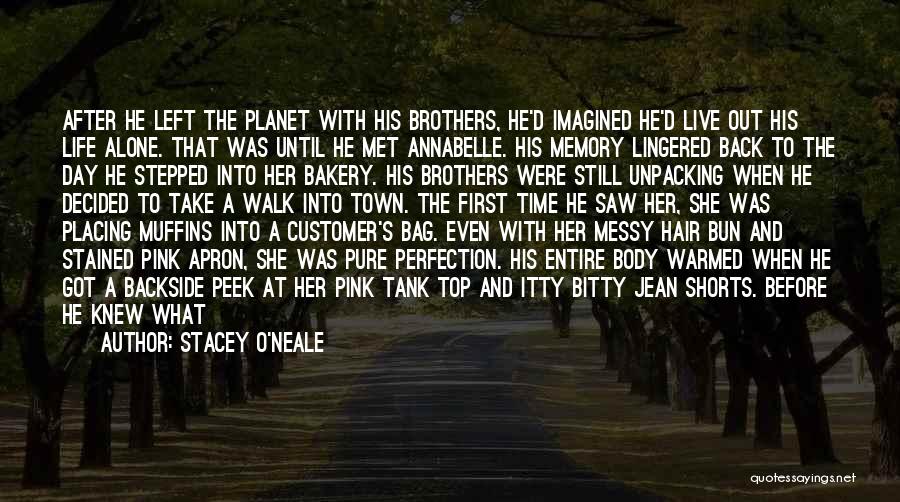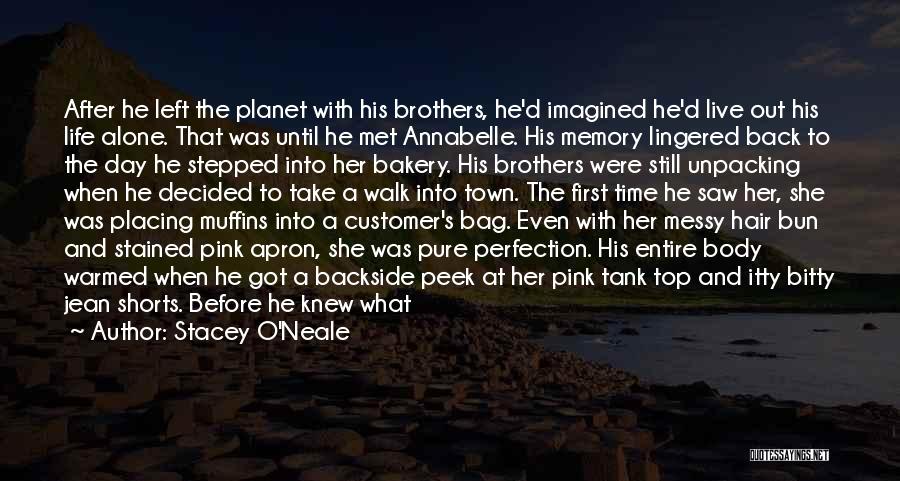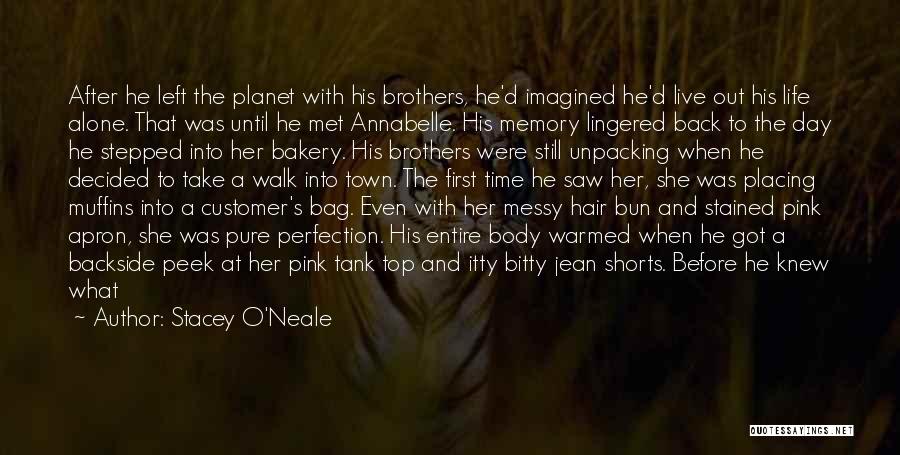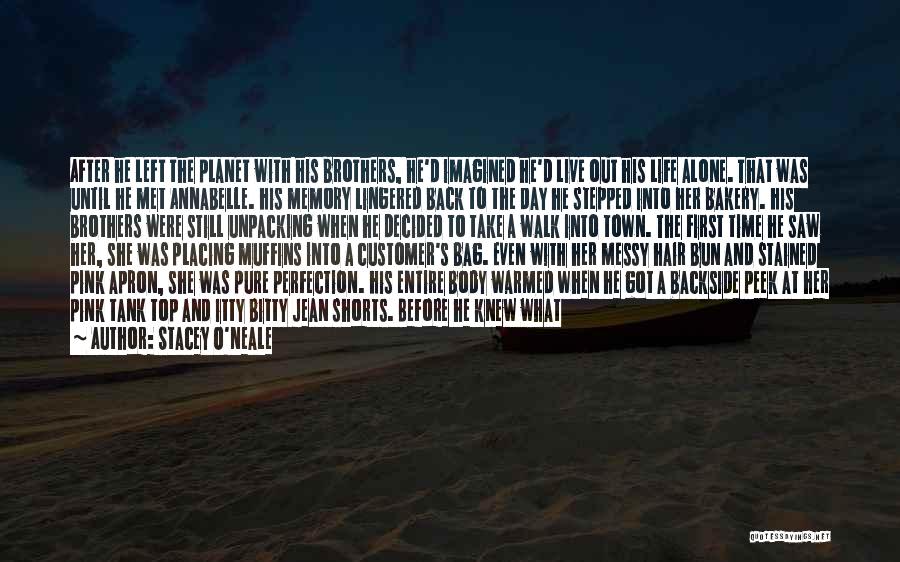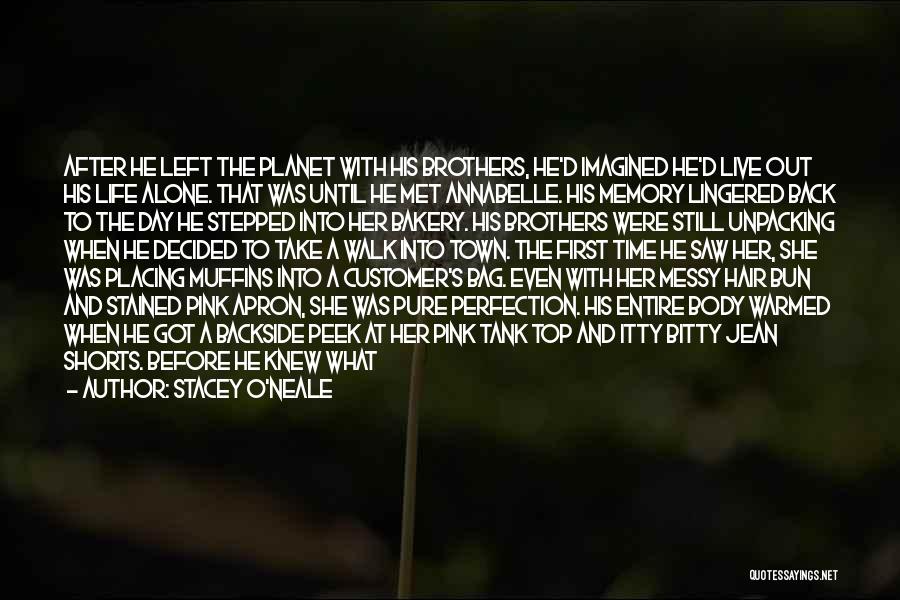 Related Authors
Related Topics