Jose N. Harris Quotes
10 SUGGESTIONS FOR LIVING A MORE MEANINGFUL LIFE
1. Be Honest With Everyone.
2. Change Before You Have To.
3. Control Your Own Destiny Or Someone Else Will.
4. Face Reality As It Is, Not As It Was ... Or As You Wish It To Be.
5. Instill In Others- Faith, Hope And Self-confidence.
6. If You Can't Develop A Competitive Attitude Or Have A Competitive Advantage, Don't Try To Compete. You'll Lose.
7. Don't Waste Your Time Always Looking For Shortcuts.
8. Man-up When Necessary.
9. Never Lose Faith In God.
10. Love.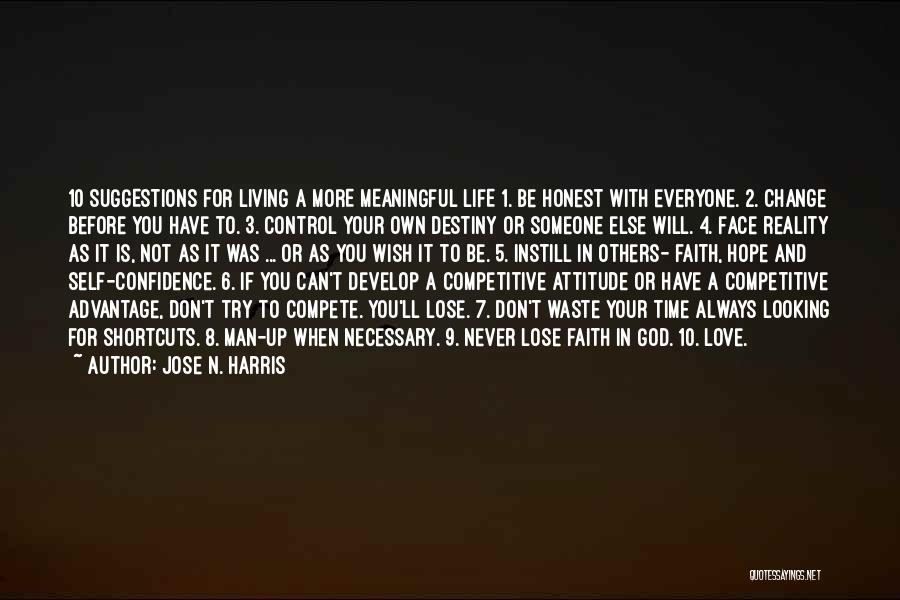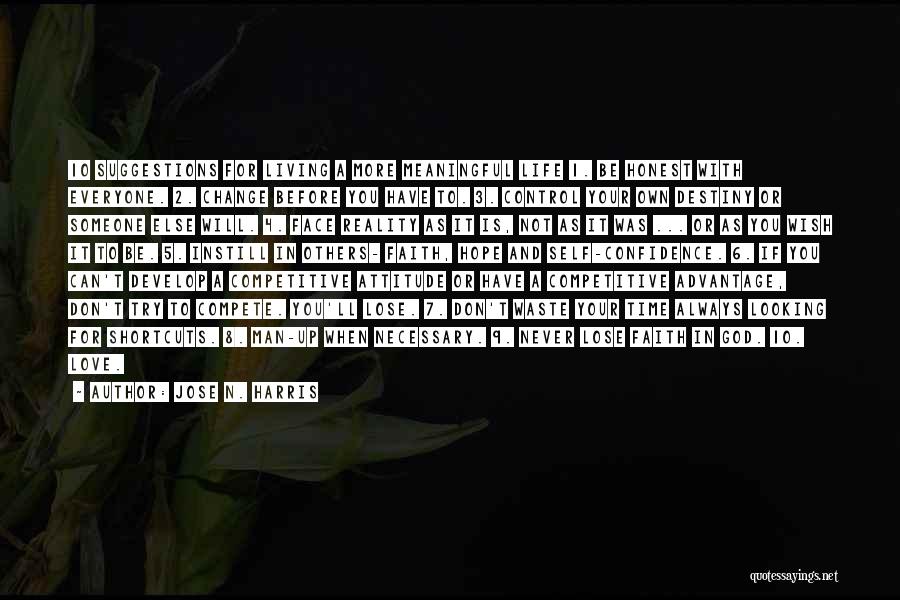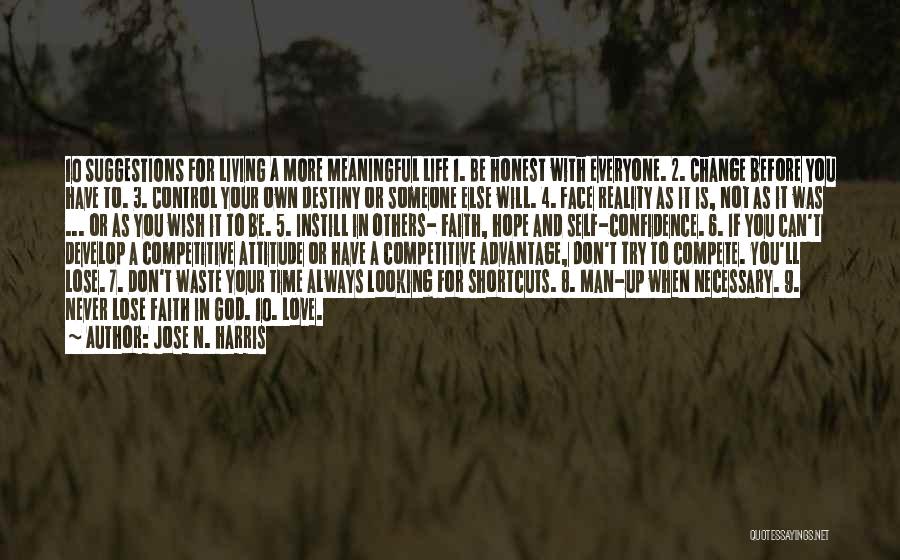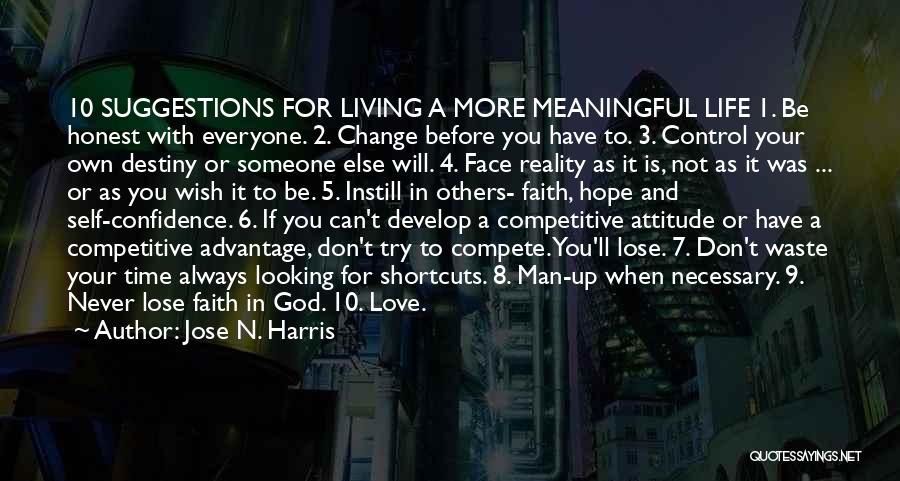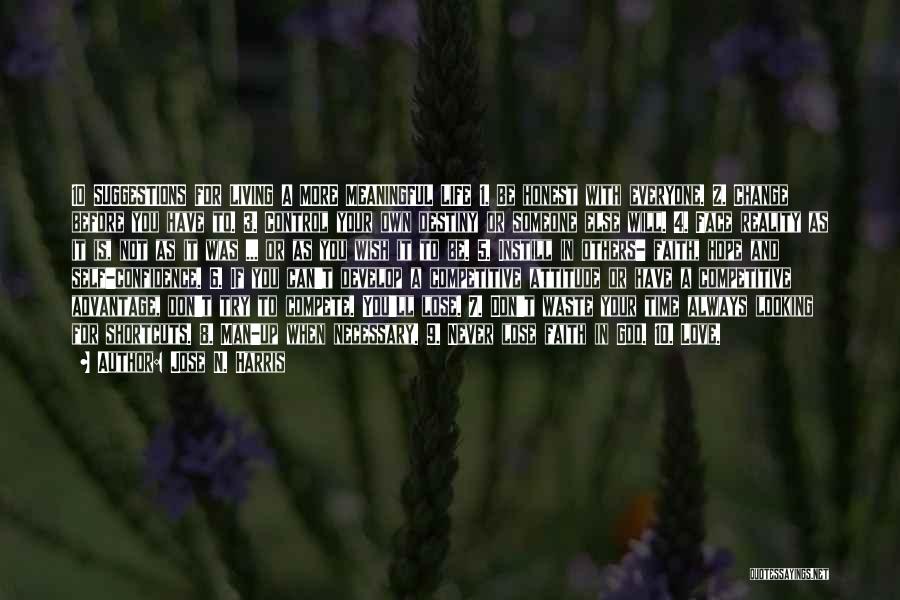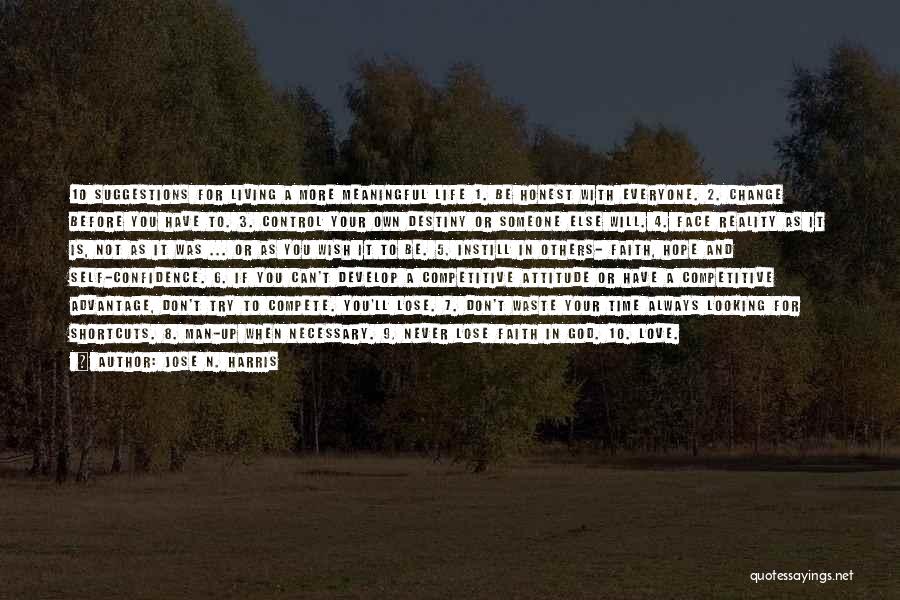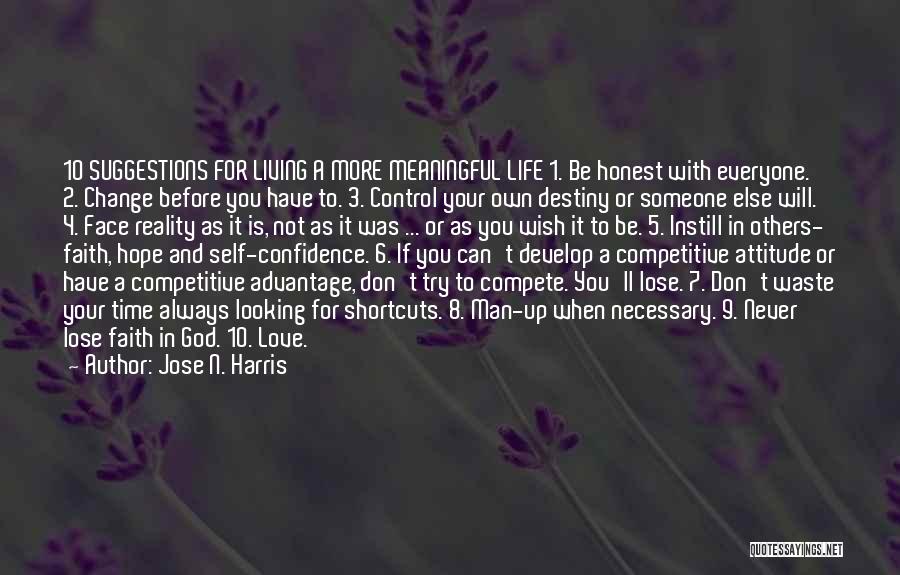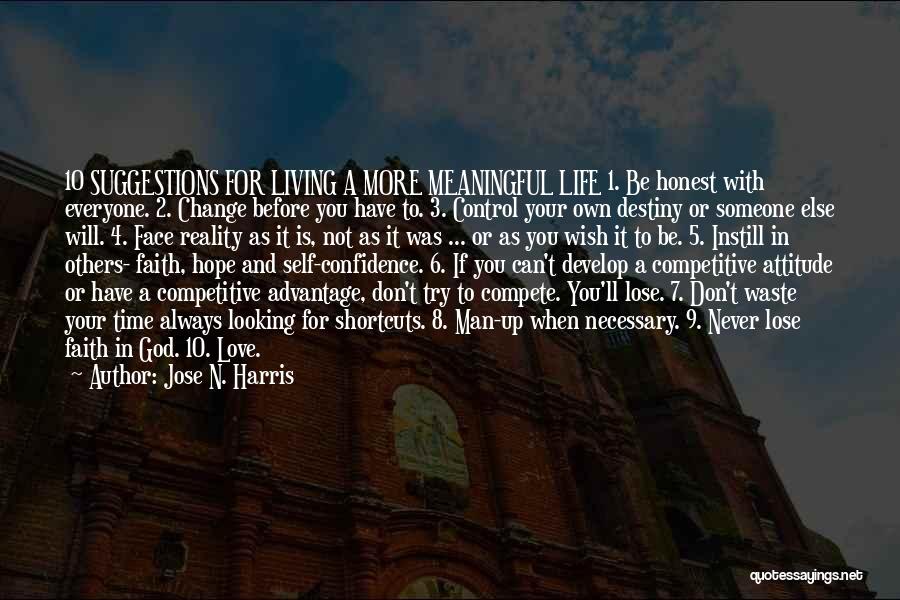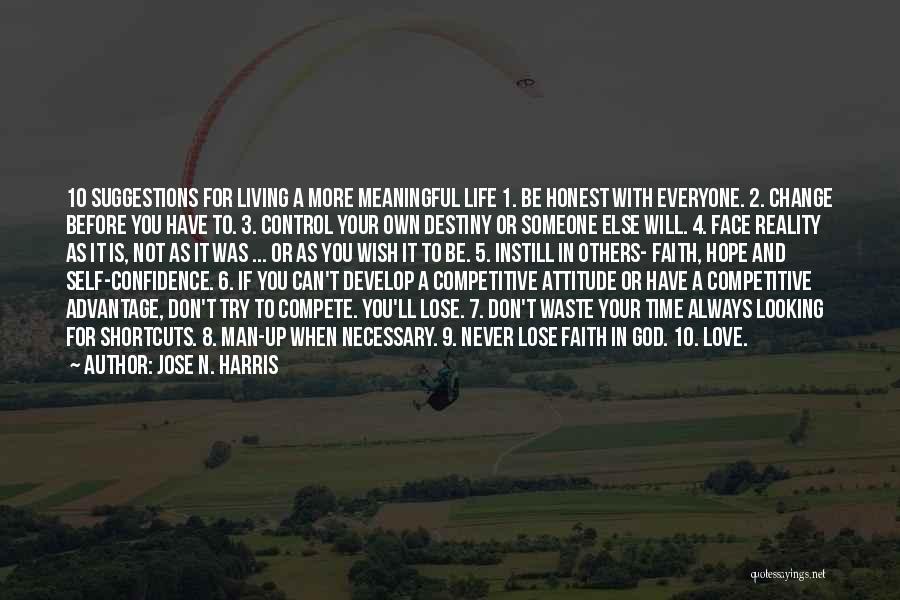 Related Authors
Related Topics